Companies such as Amore Opera make up one of New York's best kept secrets – the indie opera scene.
For clarification, when I say the word "indie opera scene," what I mean is not-for-profit and grass-roots opera companies that very often serve as a launching pad for singers who will go on to have professional careers at large organizations such as the Metropolitan Opera, while simultaneously providing a platform for "hobbyists" who enjoy performing in their free time.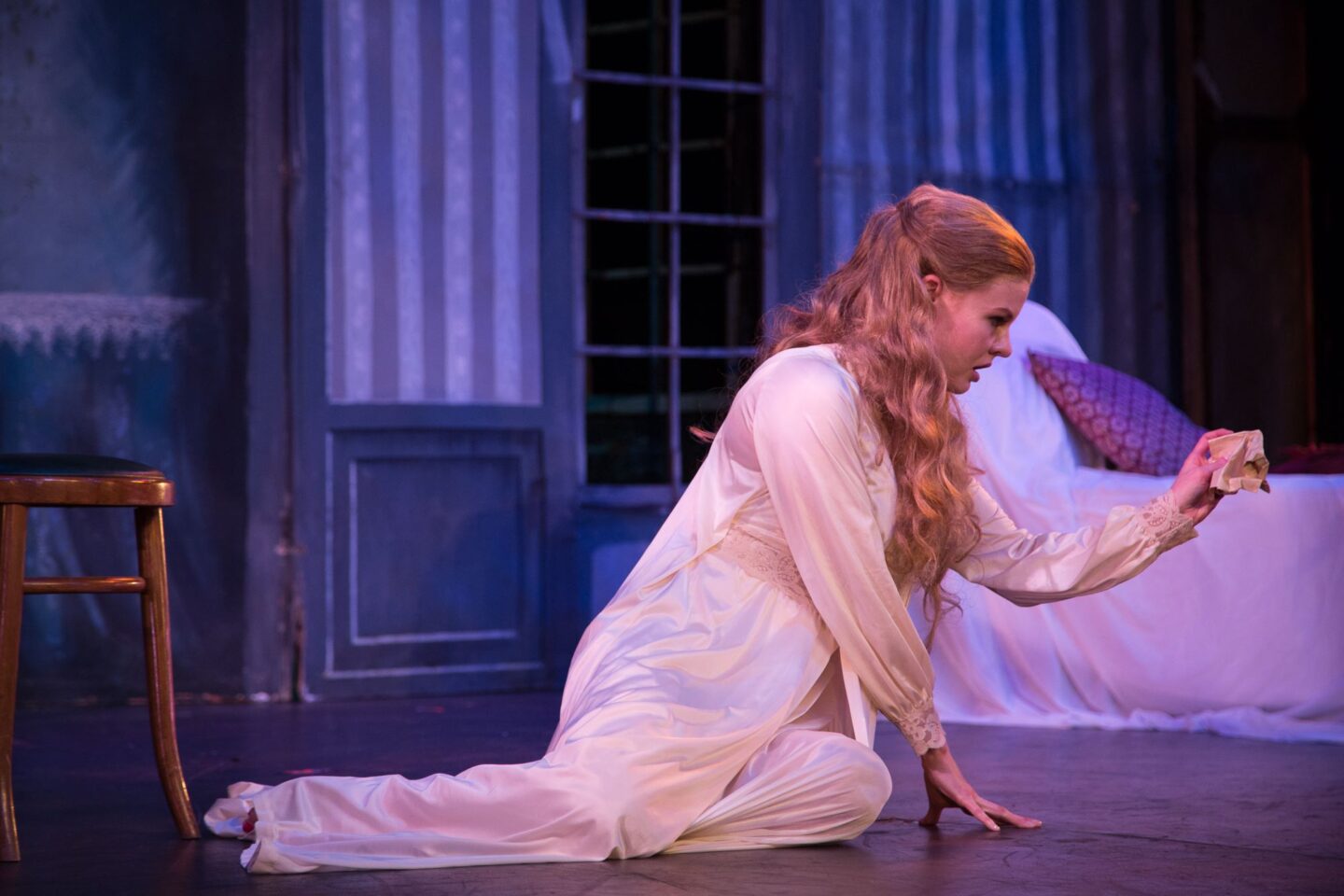 Amore Opera personifies this definition of "indie opera", and, for seven years, I have been lucky enough to be one of their go-to soubrette sopranos. This has given me unique insight into the company, the NYC indie opera scene, and its importance to New York's unique arts ecosystem.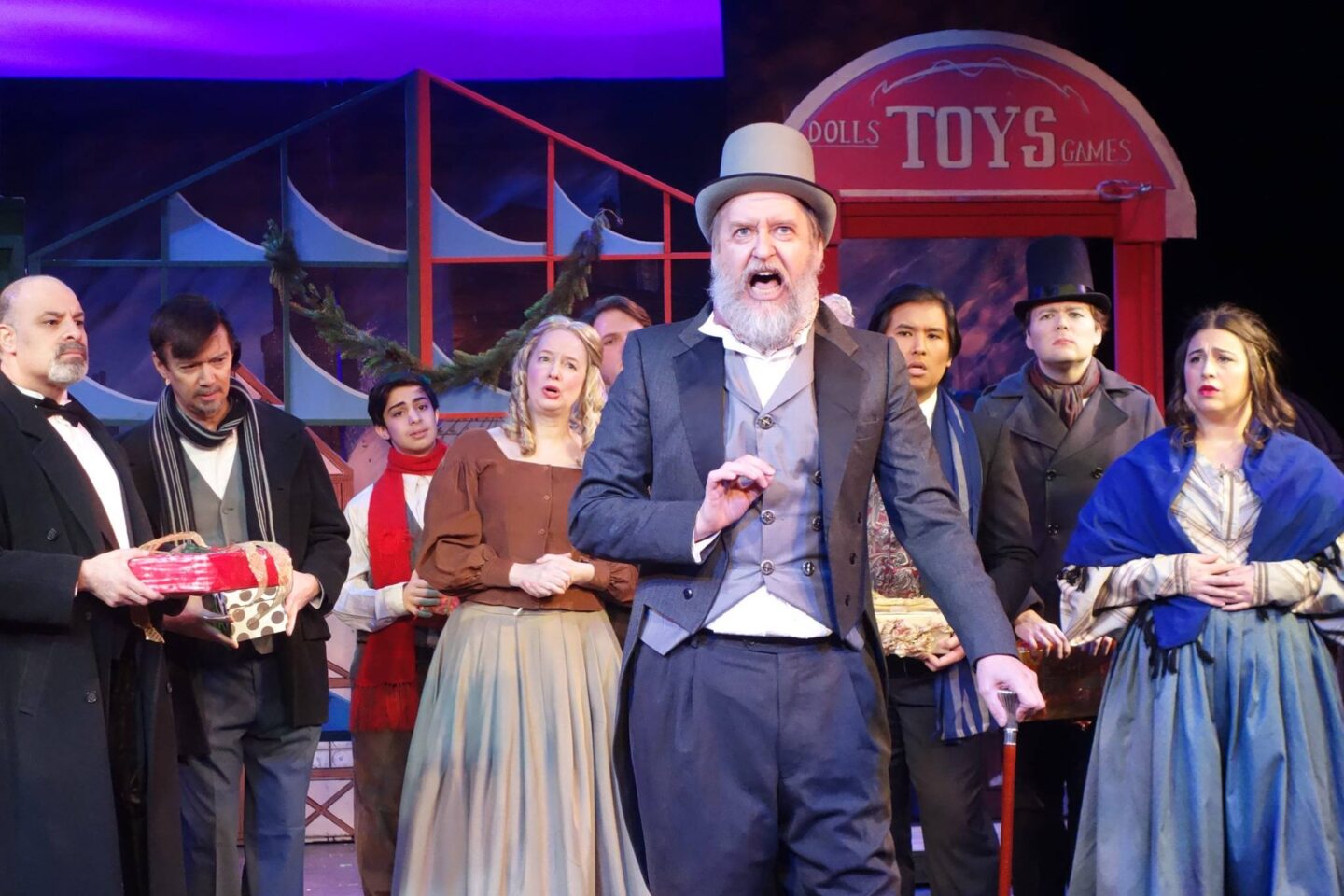 Last week, I woke up to the news that the director of Amore Opera, Nathan Hull, had unexpectedly passed away of a heart attack. This news immediately had me heaving on the floor in tears. After a week of mourning, it occurred to me that the best way to honor Nathan's memory was to write a love letter to his organization, letting the world know how vital Amore Opera is to NYC's cultural foundations.
A Bit of Backstory
Before there was Amore Opera, there was Amato Opera. Founded by Tony Amato, Amato Opera produced "Grand Opera" on a small scale. In fact, Tony Amato wrote a book about the company called "The Smallest Grand Opera in the World."
PBS wrote of Amato Opera: "The Amato Opera has grown famous as a testing ground for young singers; many of its performers have gone on to sing, direct, and conduct in opera companies around the world. The orchestra is phenomenal. The sets, designed by Richard Cerullo for the past twenty years, are wonderfully designed to make the most of the Amato's small stage. And what the theater lacks in seating capacity it makes up for in intimacy."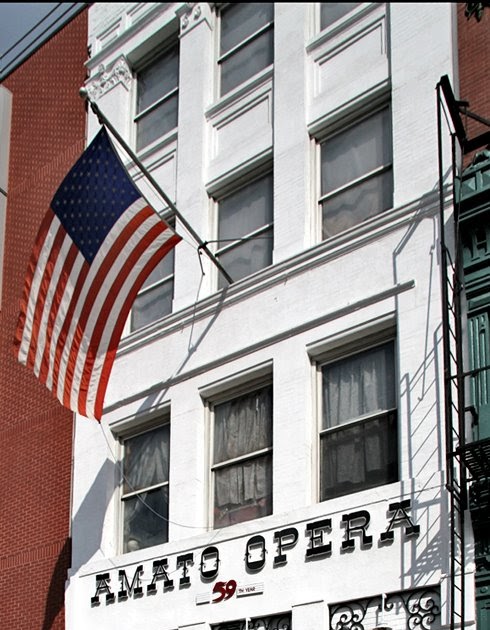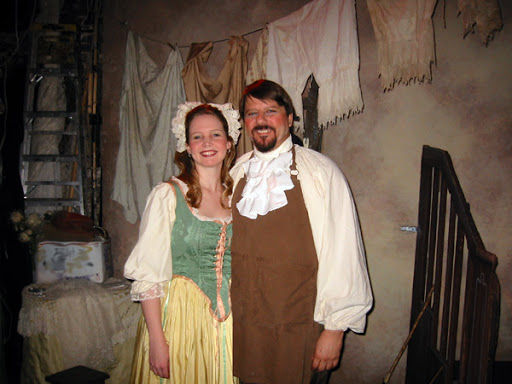 Before passing away in 2011, Tony Amato gave the rights to his sets, costumes, and even the staging of his productions to company member Nathan Hull. From this, a group of Amato Opera members, including Nathan, joined together and created a new company called Amore Opera. "Amore" means "love" in Italian. Since so many performers join the Amore Opera for the love of the craft, it seemed the most appropriate name.
Amore Opera
Staying true to the traditions of Amato Opera, Amore Opera presents grand opera staged and costumed in traditional fashion. The productions always used a full orchestra, which draws some of the best singers in the city. When opera singers are "learning roles," they often seek opportunities to sing the role with a full orchestra. This gives them the experience necessary to go on and play the roles at houses like La Scala or the Met. However, very few companies have the resources to use full orchestras, which makes Amore stand out from the rest. Because audiences knew they would see the bright stars of tomorrow singing with a full orchestra, the houses for Amore's productions often sell out with avid opera fans.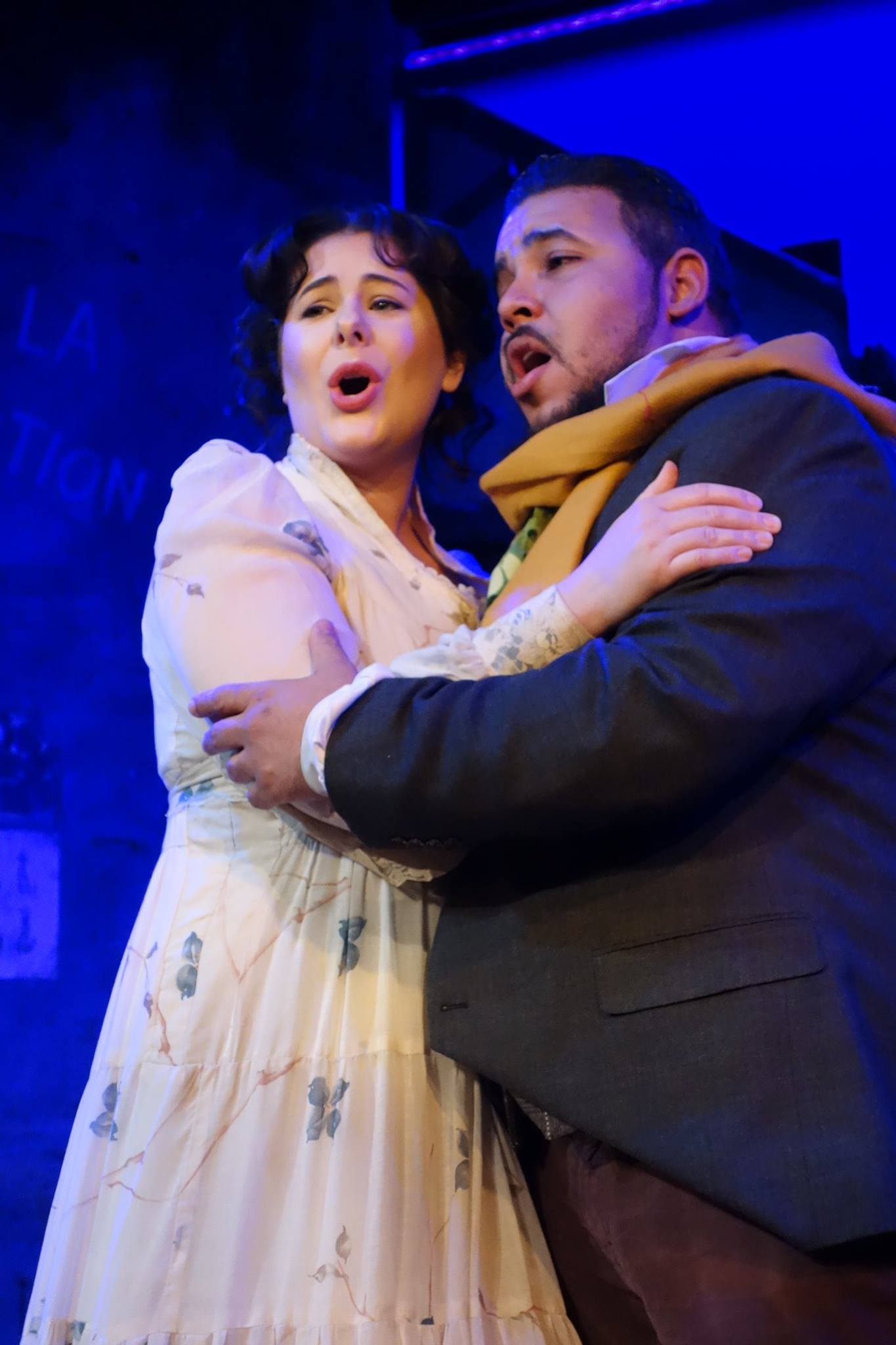 Speaking of opera audiences, Nathan believed in the importance of fostering a love of opera at an early age. He insisted there always be a children's choir in each production. He even found a way to put a children's choir into Act I of La Traviata! Amore also put on children's productions of Gilbert and Sullivan shows such as The H.M.S. Pinafore, which gave the younger set a chance to play leading roles!
In addition to traditional operas, Amore recently decided to branch out and produce and new lesser known works, often in a double bill with a better-known opera.  For example in 2014, Amore produced a double feature of Magic Flute and Das Labyrinth.  Magic Flute, perhaps best known for the infamous "Queen of the Night" aria, is very well-known and beloved by opera lovers around the world.  Das Labyrinth, a sequel to Magic Flute composed by Peter von Winter and a libretto by Emanuel Schikaneder, had never been performed in the United States! 
Amore Opera decided to change this and brought this hidden gem of an opera to New York audiences. The production itself received mixed reviews, but one has to applaud to company for attempting a new production that has no U.S. performance precedence. This double bill idea seems to work well for the them. Other double bills they have brought to the U.S. include La Nozze di Figaro paired with the U.S. premiere of I Due Figaro, Pagliacci paired with The Circus Princess, and, most recently, Cosi Fan Tutte paired with Dinorah.
My Personal Experience
In 2013, I had fallen madly in love with opera, but had no formal training. In fact, I had been told in high school that my voice was so bad I should focus on dance because I would never be able to sing professionally. (I wish the 17 year-old me would have known that I would go on to sing at Carnegie Hall and make a career as musical theatre soprano in productions that need dynamic high notes.
Don't let anyone tell you that you don't have the skillset to do something! You do! Find the right teacher!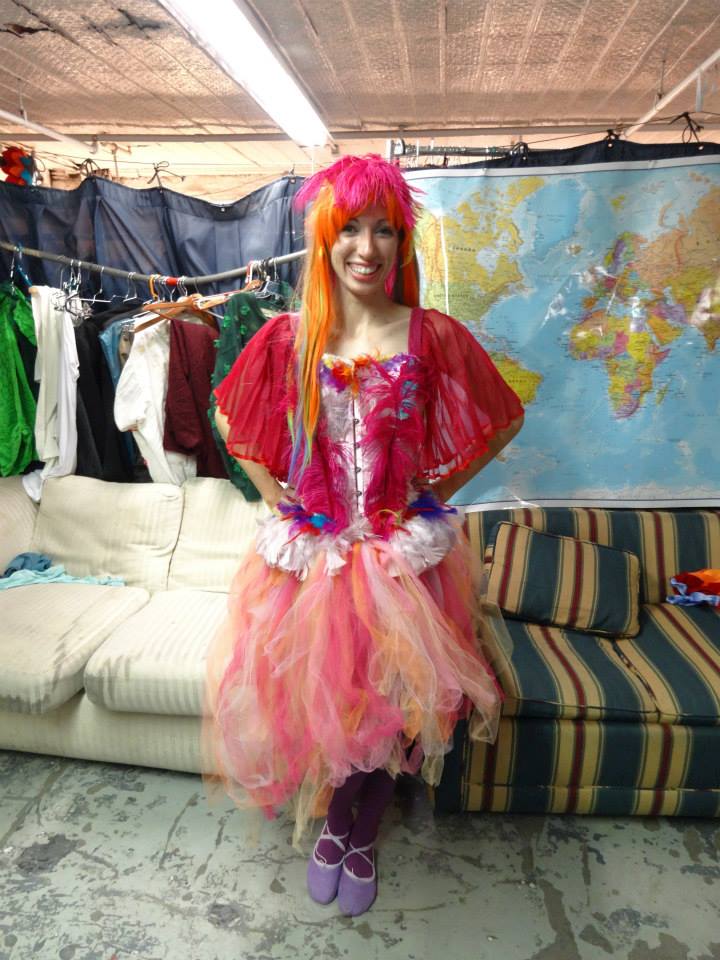 I had been performing musicals and Gilbert and Sullivan with the Village Light Opera group, but since I blabbered endless about my love of grand opera, my friends suggested that I try auditioning for Amore Opera.  I signed up for an audition. It was one of the most nerve-wracking experiences of my life. Everyone at the audition was exceedingly kind, but I had to sing an opera aria in Italian!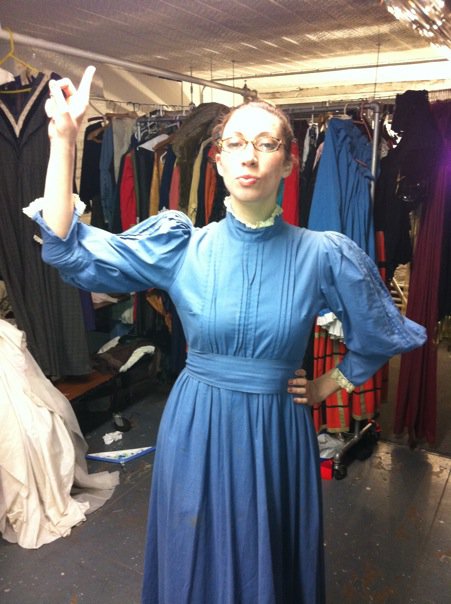 Opera arias, I quickly learned, are far different and often much more difficult than most musical theatre repertoire, and, did I mention, it was in Italian! At the time, I had no proper voice teacher, and basically taught myself the aria from listening to a c.d. The first time I ever sang the piece with an accompanist was the audition. The accompanist probably thought I was the craziest spazz ever. Still, despite the fact that there was zero polish on my audition, I was cast in the chorus of Carmen! I was over the moon!
The first day of rehearsal I was terrified. Everyone else seemed to either know the music or be able to sight sing the score from looking at it on the page! The written music looked like chicken scratch to me! The very nice girl sitting next to me, who was playing Frasquita, basically held my hand and walked me through everything. To this day, I am still so thankful for her kindness. It was because of her that I didn't run away crying.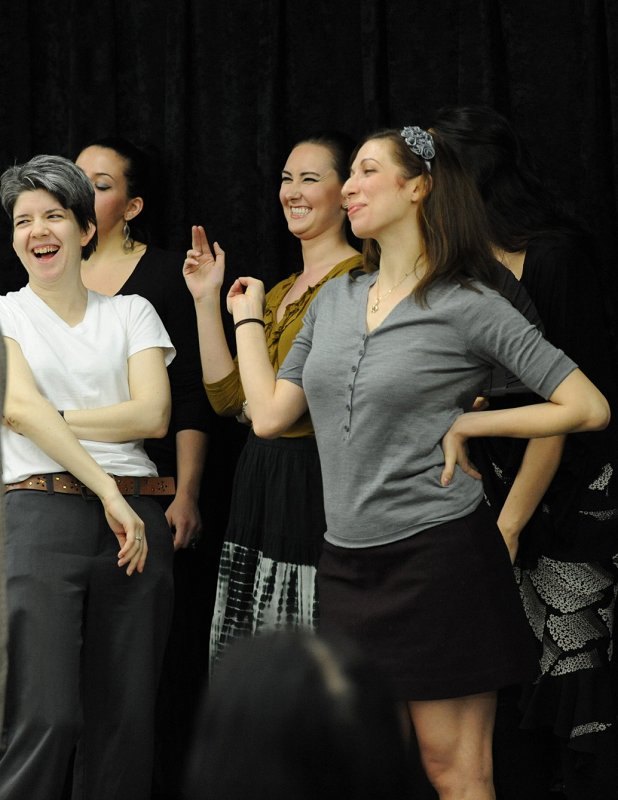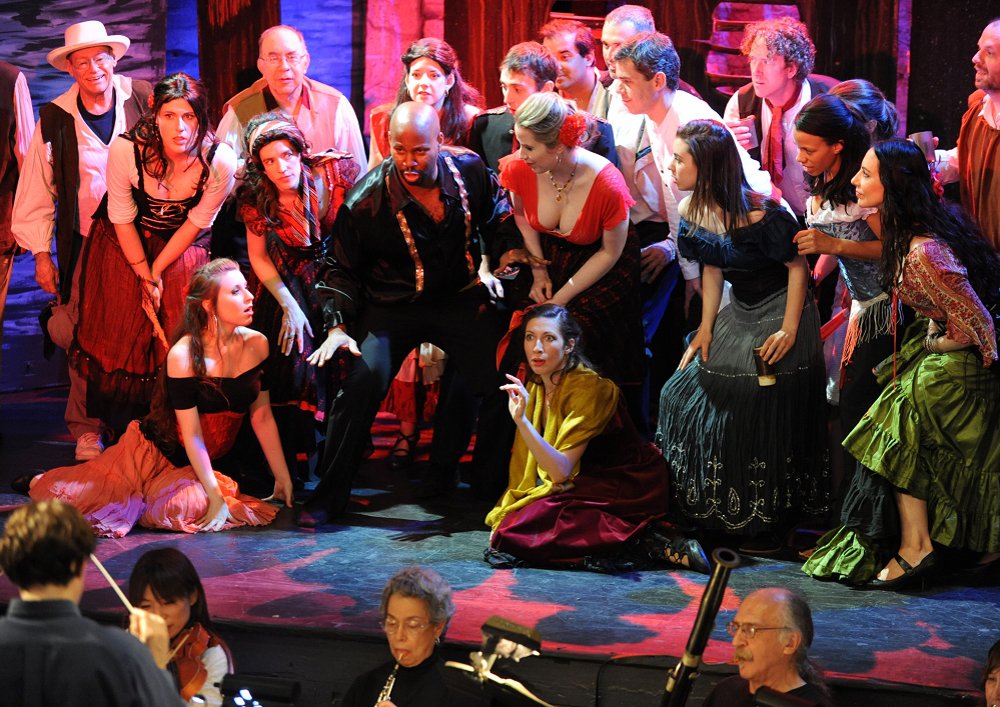 Over the course of the next two months, I experienced an opera master class. It was a life-changing opportunity to spend every evening rehearsing with some of the best musicians in New York City. Each night was spent discussing opera, learning how to sing it, creating really fun moments on stage, and then going out to eat dollar pizza from Two Bros afterwards. These are some of my happiest New York City memories,
Because of Carmen, I actually decided to go out and get proper vocal training. This allowed me to go on and have the performing career that I've been lucky enough to have. Five years after this first Carmen experience, Amore contacted me to say they were doing Carmen again and asked if I would play Frasquita! I remembered the kindness of the girl who held my hand throughout that first day of rehearsals, and how I had dreamed of playing Frasquita like her. It meant so much to me that Amore would make this dream come true. Of course I said yes.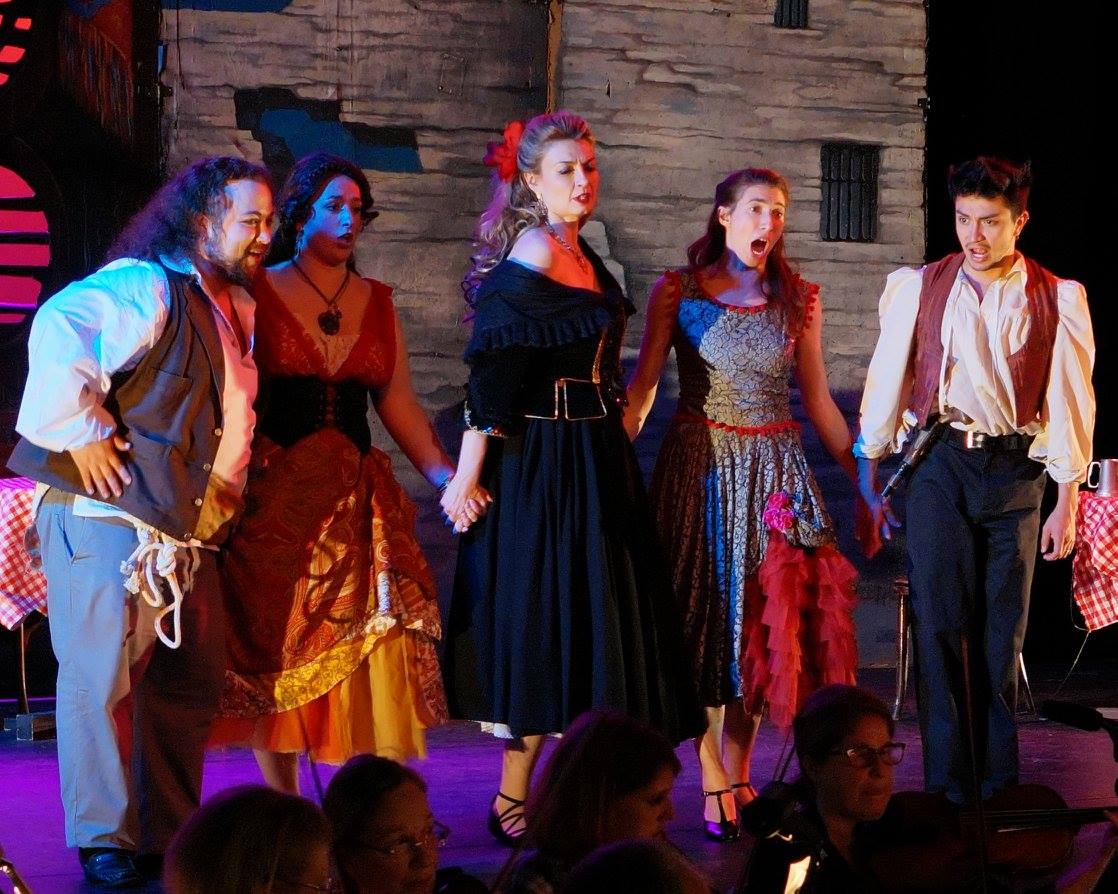 Over the years, I came to view Amore Opera as my theatre "home." It was a company full of people who loved me and each other. It was a safe place that would challenge us and provide a safe space for us to grow.
Playing Frasquita in Carmen gave me my first opportunity to sing a quintet on stage, and I did it in French! This gave me the confidence necessary on my next equity contract where I had to sing very complex harmonies in Latin. Because I had already done it in Carmen, I knew I could do it again. After that contract, Amore invited me back to play Despina in Cosi Fan Tutte. This would be my first time singing not one, but two, solo arias on stage! It is also important to note that on the first day of rehearsal, Nathan Hull would always welcome me with open arms, a giant bear hug, and say "Welcome home!" Amore Opera was my theatre family.
Amore for All
After news of Nathan's death became public, my Facebook feed was filled with fellow performers sharing stories similar to mine. These opera singers who I had looked up to were all saying they first auditioned for Amore Opera feeling hopeless and lost, questioning whether or not they should pursue this career. Nathan was the first person to give them a chance. This helped them believe in their talent again. This allowed them to go on to have the careers of their dreams! Even my boyfriend, who never met Nathan, commented on how his social media feeds were filled with similar tributes to Nathan and Amore Opera! "Wow," David said, "Nathan touched a lot of lives!"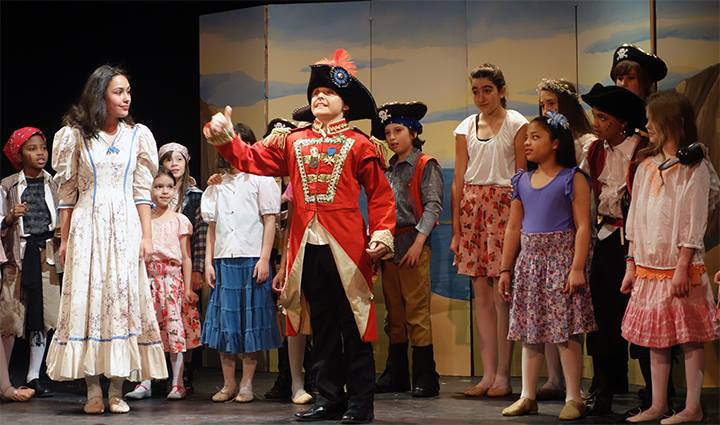 Since we are living in bizarre Covid-19 times, any sort of gathering to celebrate Nathan's life had to be virtual. A series of zoom sessions were put together for Amore Opera members to reminisce about Nathan. The stories shook me to the core. One member mentioned that, when he first auditioned, he was undergoing treatment for very a serious cancer diagnosis. He was amazed that Nathan cast him in the production. Rehearsing with Amore gave this man determination to beat cancer!
Nathan's reach far surpassed the realm of theatre. He literally helped people gain the tools they needed to live healthy and productive lives. Sure, to an outsider, it might looks like an "indie opera" production of Carmen, but, to those involved, it is so much more. For some, he was the bridge between "hobbyist" to "professional opera singer." For others, he was a the man you took a bet on them when no one else would. Above all, he was the man who created a community where anyone who loved music, regardless of age, race, or ability, had an opportunity to perform in an opera. New York City needs companies such as Amore Opera. It needs people like Nathan. They are the foundations that make New York City the arts capital of the world.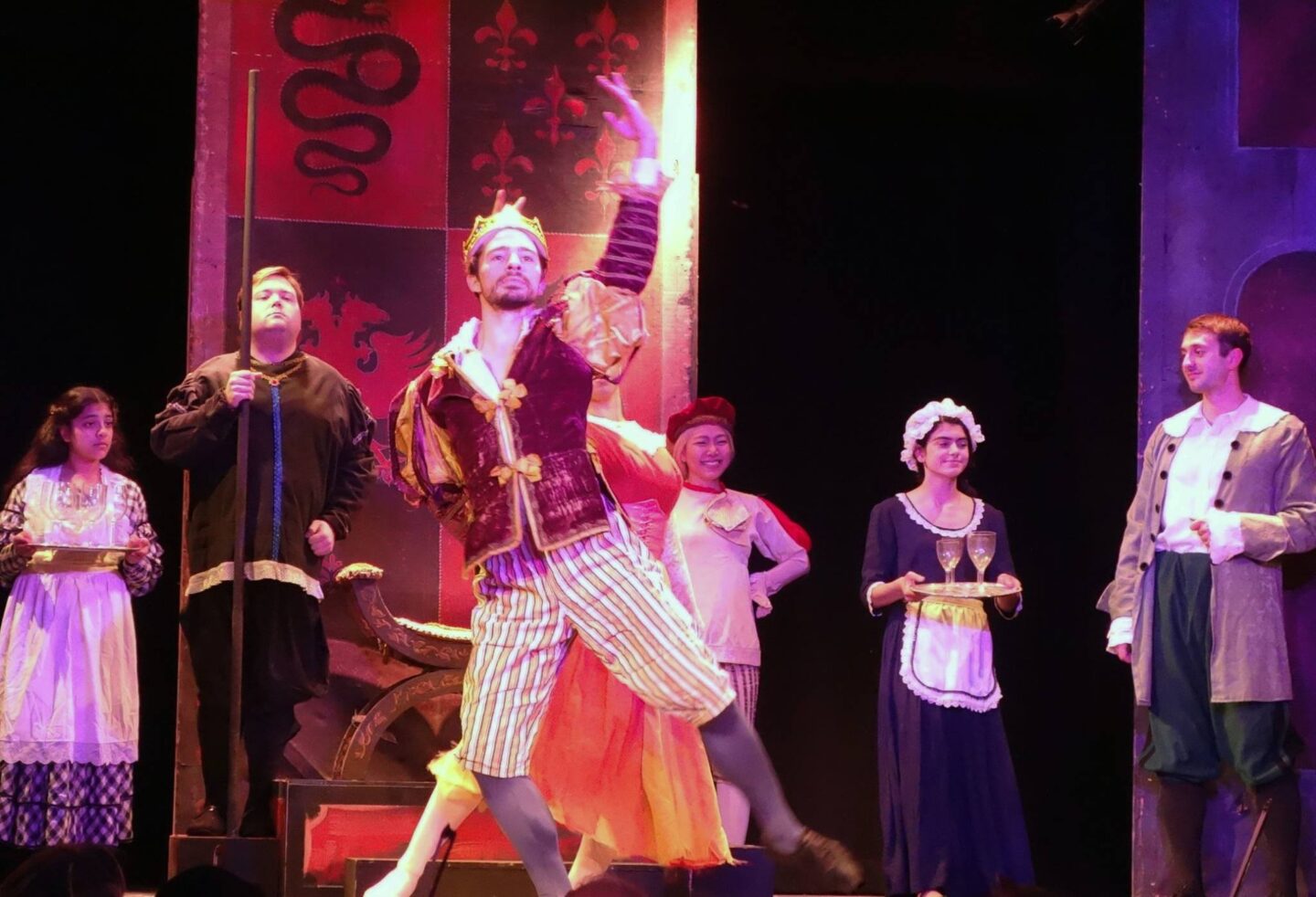 The Future of Amore
Amore Opera, like so many indie opera companies, always operates on a shoe-string budget and is desperately in need of money. Amore has been searching for a new theatre to call home. It is constantly fundraising to afford the warehouse in New Jersey where they store their beautiful sets and costumes. In short, for this invaluable New York City institution to survive, they need benefactors. My hope is that this blog entry pulled back the curtain, showed you how necessary companies like Amore are for the Big Apple, and moved you to donate a few dollars.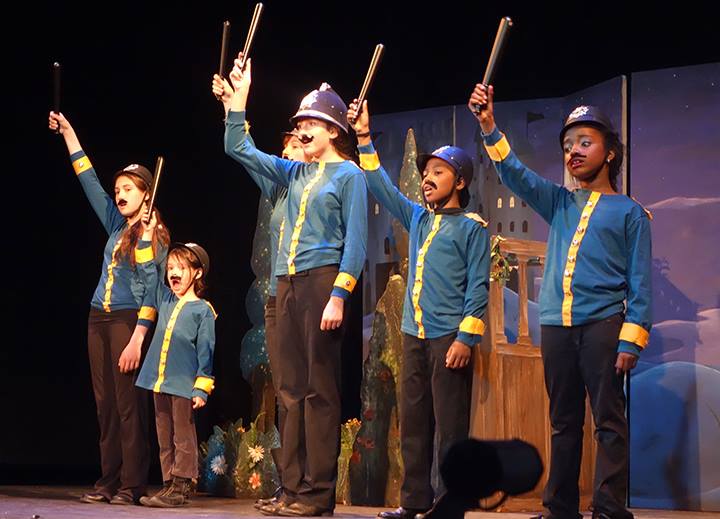 The Met may get all the glamour and glory, but several performers on that stage made their New York debut with Amore. Even more excited patrons dressed to the nines found their love of Opera when they performed with Amore's children's chorus or were given a chance by Nathan to showcase their talents. Please help keep Amore Opera alive and well through Covid-19 and many decades beyond.
Please click here to donate to Amore Opera.