To help support small New York City businesses and institutions, I am creating a series of a gift guides that will support locals AND delight the loved ones in your life!
I am starting with gifts for the book lover! All of these books were either written by a NYC based author or support a small business or arts institution.
111 Places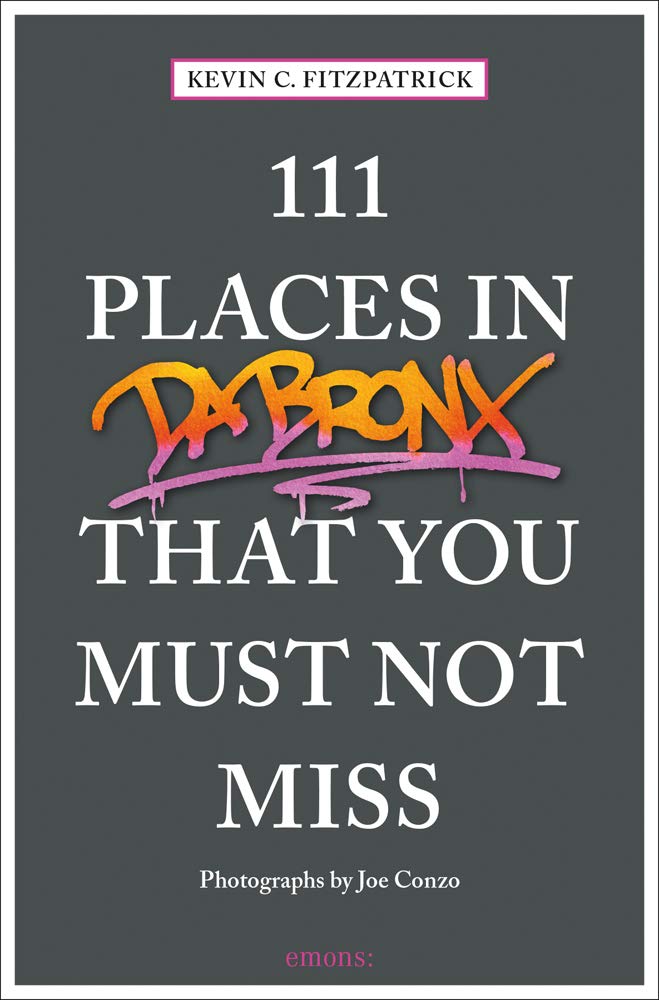 111 Places is a really fun book series that helps locals and tourists alike discover and rediscover cities across the globe! There are several "111 Places" books about New York City. I recommend 111 Places in Da Bronx That You Must Not Miss by Kevin Fitzpatrick. This borough often overlooked by locals and tourists and alike, so it is perfect for those of us enjoying NYC staycations. The Bronx has a rich and surprising history. It also has some of the best food in the five boroughs!
The Parting Glass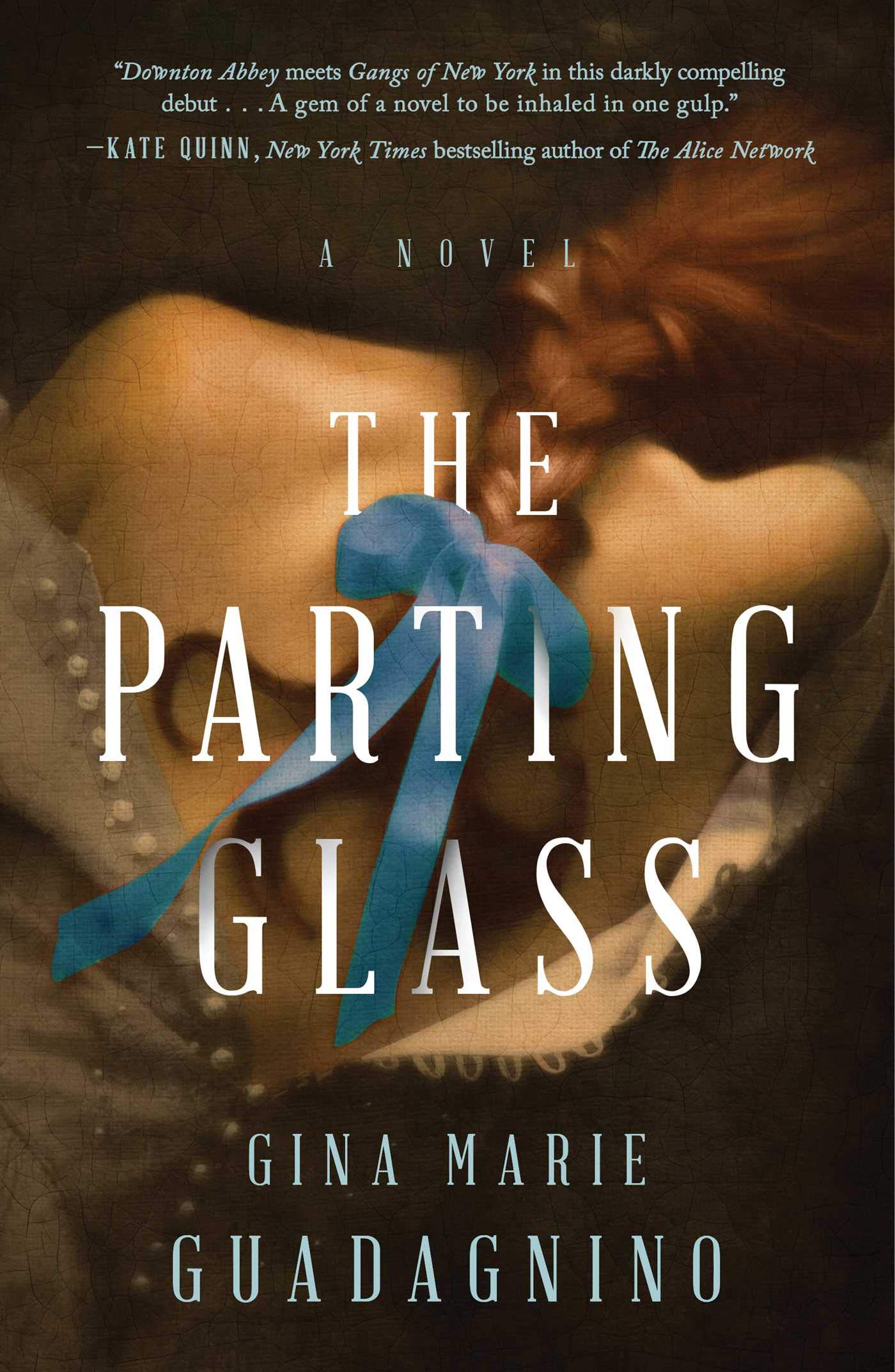 If you love Irish history, Gang of New York, and Downton Abbey, this is the book for you! Written by one of my oldest and dearest friends, Gina Marie Guadagnino, this book will surprise you at every turn.
A captivating historical fiction of 19th century upstairs/downstairs New York City, The Parting Glass examines sexuality, race, and social class in ways that feel startlingly familiar and timely. A perfectly paced, romantically charged "story of the sumptuous world of the privileged and the precarious, difficult environs of the immigrant working poor is highlighted by vibrant characters and a well-paced plot, which will pull readers into the tangled tale" (Publishers Weekly).
The Pearl Dagger: An Art Dec Mystery Book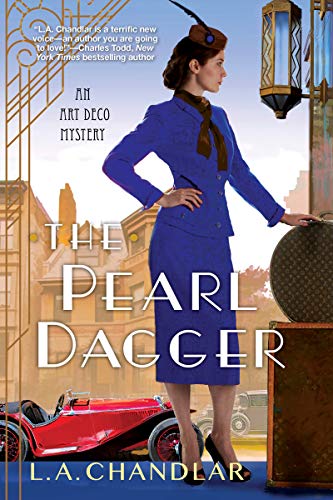 The Guides Association of New York City holds an annual awards event each year honoring the best of New York City, and this novel won "Outstanding Achievement in Book Writing: Fiction." L.A. Chandlar, the author, is also a vibrant friendly firecracker!
"As the Great Depression loosens its grip on New York City, Mayor La Guardia and his team meet their greatest foe in the fight against organized crime …"
A Tenement Story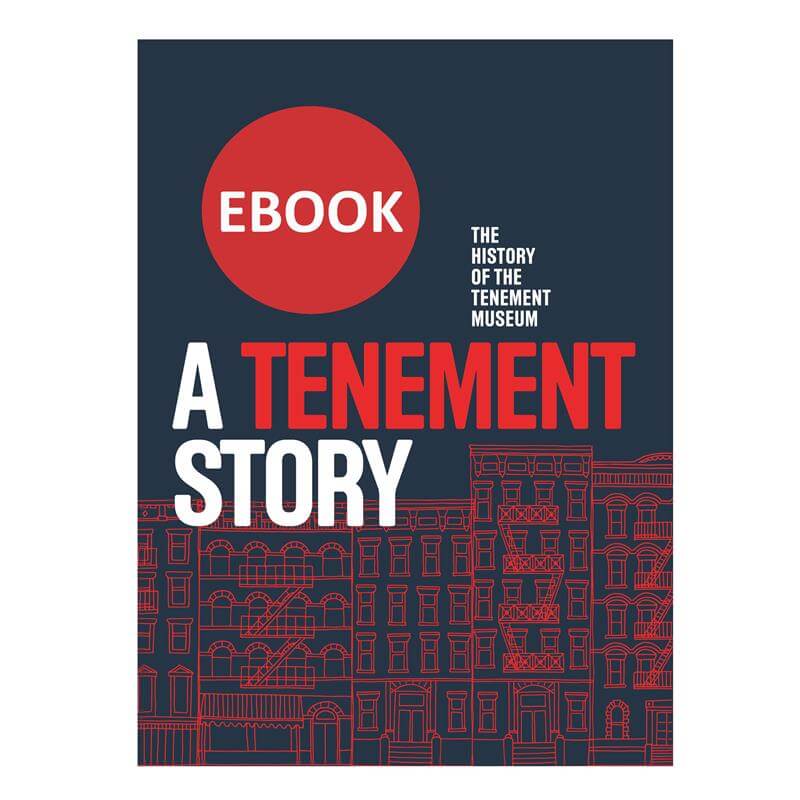 The Tenement Museum may just be my favorite museum in New York City. Its gift shop is full of the most amazing books about the Big Apple. I love telling my tour guests to peruse the shelves for the best NYC gifts to bring back home! This year, the museum put out its own eBook for you to download. The proceeds all support the museum so that it can come back stronger than ever after the Covid-19 shutdown.
The Tenement Museum tells the uniquely American stories of immigrants, migrants, and refugees in the ongoing creation of our nation.
This important publication is a culmination of over 30 years of dedicated stewardship of 2 Tenement buildings on Orchard Street through vivid photographs of the last two centuries. Your purchase supports the Tenement Museum's efforts to reopen stronger than ever after.
For more about my favorite museums in NYC, visit my blog entry: Which Museums Should I Visit.
Jacob A. Riis: Revealing New York's Other Half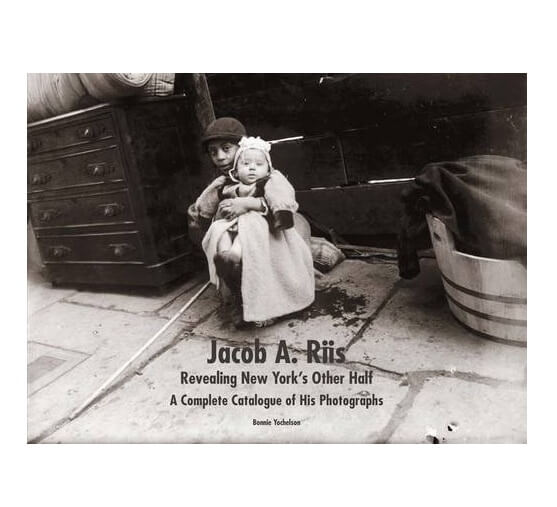 Jacob A. Riis might be one of the most important social documentary photographers of the 19th century! On Christmas Day, 1889, his 18 page article called "How the Other Half Lives" appeared in Scribner's Magazine. It was the first time the devastating living conditions of New York's poor were exposed to the middle and upper classes. In the article, Riis shared heartbreaking photograph these conditions. They inspired many reforms!
Jacob A. Riis: Revealing New York's Other Half, is a comprehensive study and complete catalogue of Riis's world-famous images, that will be appreciated and treasured by the history-lover in your life!
Making of the Met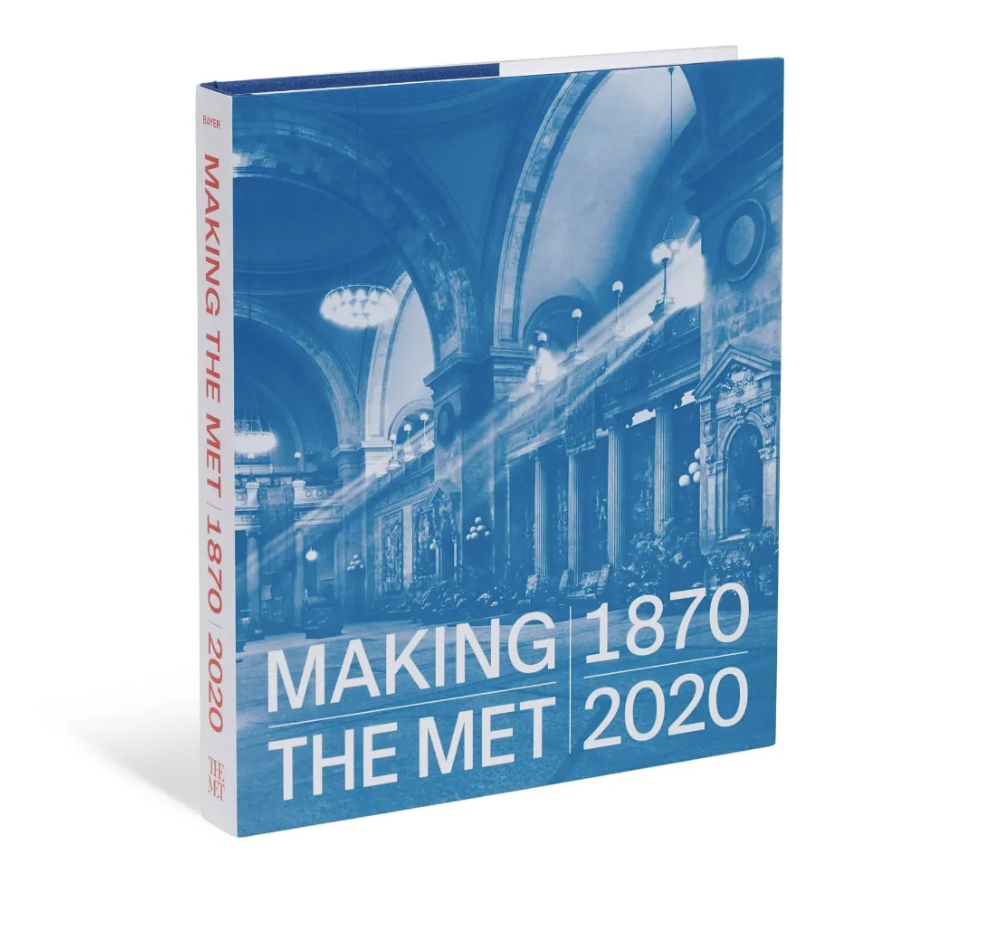 This year marked the Metropolitan Museum of Art's 150th Anniversary. Making of the Met examines how the Met developed into one of the world's most beloved global collections! For art lovers, the book also features more than 200 works that changed the way we look at art, and rarely seen behind-the-scene archival footage!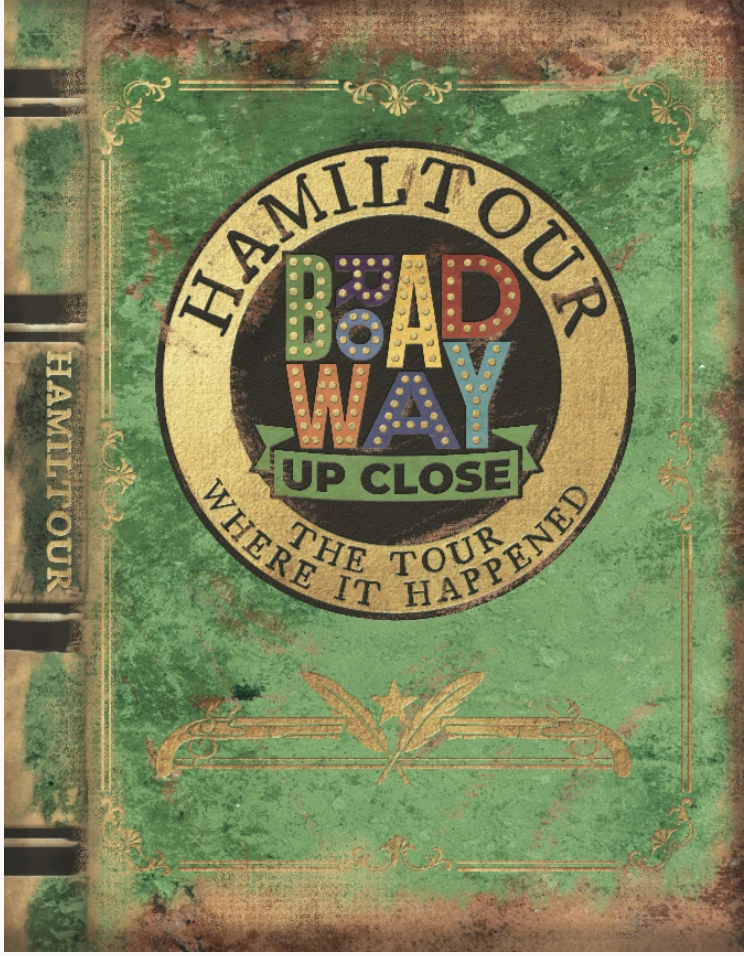 If there is a theatre fan in your life, Broadway Up Close souvenir books are an absolute must! There is a book for each tour that Broadway Up Close offers. These vibrant picture books allow you to experience the magic of walking in the footsteps of Broadway legends, no matter where you are on the planet!
Do you love Hamilton? The HamilTour book features over 80 rarely seen photos and 36 full-color pages, each stop on our HamilTour will come to life before your eyes like never before. "All of the behind-the-scenes stories from the musical, and zany Hamilton historical tales will now be at your fingertips. "
Bonus! The proceeds will help support this incredible tour company, so you can enjoy a tour in real life when you next visit the city! Learn more about Broadway Up Close with our "Sixty Secs in the City" feature!
BENY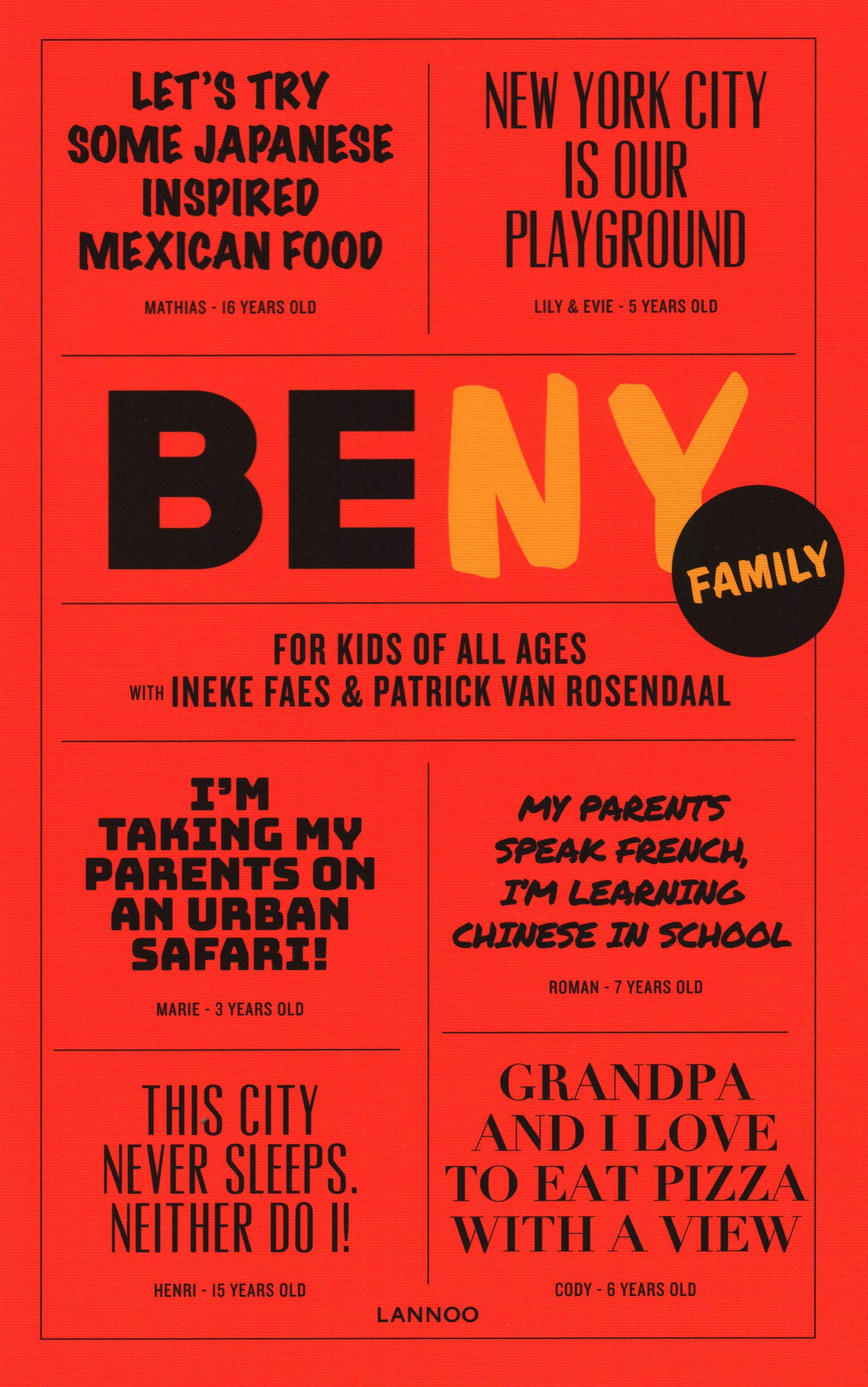 Patrick Van Rosendaal is an awesome Belgian NYC tour guide who encourages all to "be more than just a tourist." His latest book, BE NY Family, helps you find fabulous family activities in NYC. It contains give fully outlined walks tailored for families, perfect for a staycation with kids. "From babies to teenagers, NYC is interesting for everyone."
The Nutcracker by New York City Ballet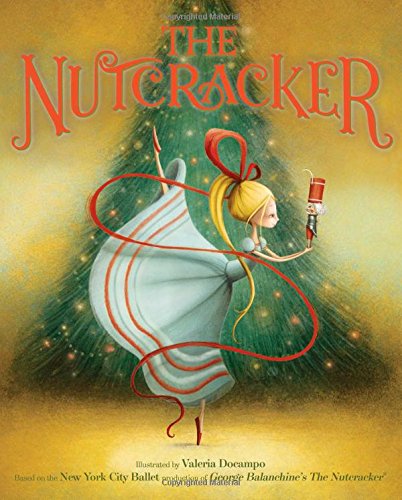 During normal years, 66 New York City Ballet dancers, 57 backstage crew members, and 62 pit musicians make the Nutcracker come to life at the David H. Koch. This year, New York City Ballet has cancelled their production of this holiday fan favorite while they prioritize safety during the Covid-19 pandemic. The sugar plum fairy in your life can still delight in the holiday magic thanks to this precious Nutcracker picture book that NYCB released last year.
Mary Knapp's Merchant's House Duo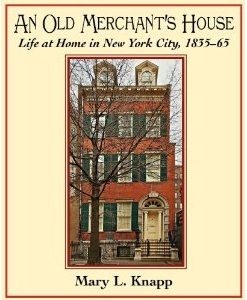 The Merchant's House gets a lot of attention around Halloween, because it is known for being one of the most haunted places in New York City. The Merchant's House Museum is also one of the most beautifully preserved examples of architecture from the 18th century! Despite being recognized as a national landmark, the Merchant's House is continually fighting to maintain the building's integrity, threatened by development next door. These books about the Merchant's House history will be highly valued by any history fan, and help the Merchant's House ward off development that threatens the structure.
African American Poetry: 250 Years of Struggle & Song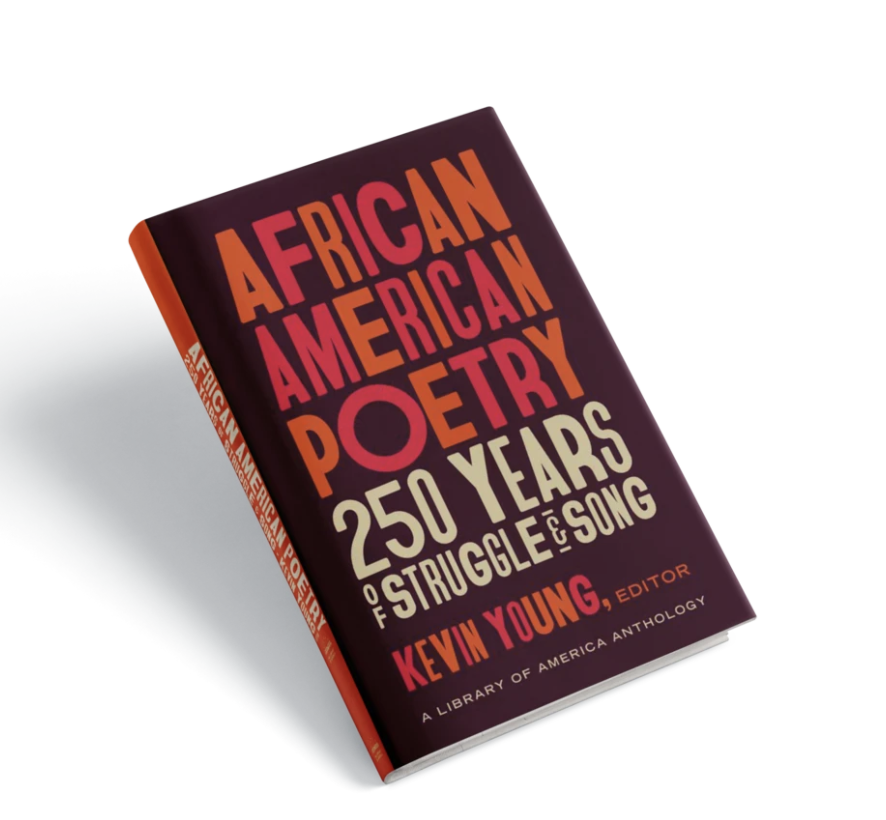 The Schomburg Center for Research in Black Culture is one of the most important institutions in the world for preserving and elevating the black voice. The Schomburg Center partnered with the Library of America to present Lift Every Voice, a nationwide celebration of the 250-year-long African American poetic tradition. 2020 is the year much of America woke up to importance of listening to black voices, making this book the perfect gift for literally anyone on your list.
Only now, in the 21st century, can we fully grasp the breadth and range of African American poetry: a magnificent chorus of voices, some familiar, others recently rescued from neglect. Here, in this unprecedented anthology expertly selected by poet and scholar Kevin Young, this precious living heritage is revealed in all its power, beauty, and multiplicity. Discover, in these pages, how an enslaved person like Phillis Wheatley confronted her legal status in verse and how an antebellum activist like Frances Ellen Watkins Harper voiced her own passionate resistance to slavery. Read nuanced, provocative poetic meditations on identity and self-assertion stretching from Paul Laurence Dunbar to Amiri Baraka to Lucille Clifton and beyond. Experience the transformation of poetic modernism in the works of figures such as Langston Hughes, Fenton Johnson, and Jean Toomer. Understand the threads of poetic history–in movements such as the Harlem and Chicago Renaissances, Black Arts, Cave Canem, Dark Noise Collective–and the complex bonds of solidarity and dialogue among poets across time and place. See how these poets have celebrated their African heritage and have connected with other communities in the African Diaspora. Enjoy the varied but distinctly Black music of a tradition that draws deeply from jazz, hip hop, and the rhythms and cadences of the pulpit, the barbershop, and the street. And appreciate, in the anthology's concluding sections, why contemporary African American poetry, amply recognized in recent National Book Awards and Poet Laureates, is flourishing as never before. Taking the measure of the tradition in a single indispensable volume, African American Poetry: 250 Years of Struggle and Song sets a new standard for a genuinely deep engagement with Black poetry and its essential expression of American genius.
To learn more about the Schomburg Center, visit my Discover Harlem blog entry.
The Lions of Fifth Avenue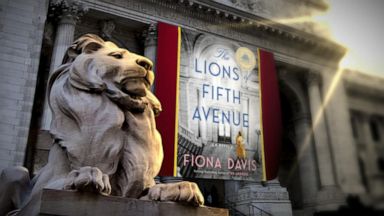 The Guides Association of New York City just released their nominees for the 2021 Apple Awards, with New York Times bestseller The Lions of Fifth Avenue gracing the list for "Outstanding Achievement in Book Writing (Fiction.). This Good Morning America book club pick was described as: "A page-turner for booklovers everywhere! . . . A story of family ties, their lost dreams, and the redemption that comes from discovering truth."—Adriana Trigiani, bestselling author of The Shoemaker's Wife
Boss of the Grips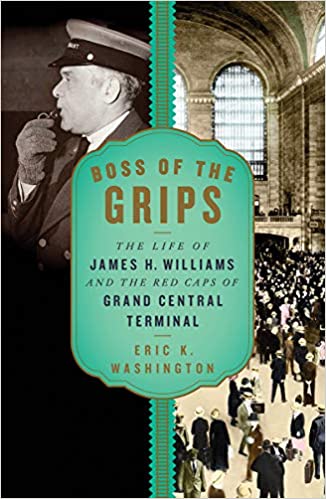 2021 Guides Association of New York City Apple Awards nominee Boss of the Grips: The Life of James H. Williams and the Red Caps of Grand Central Terminal is A long-overdue biography of the head of Grand Central Terminal's Red Caps, who flourished in the cultural nexus of Harlem and American railroads.
In a feat of remarkable research and timely reclamation, Eric K. Washington uncovers the nearly forgotten life of James H. Williams (1878–1948), the chief porter of Grand Central Terminal's Red Caps―a multitude of Harlem-based black men whom he organized into the essential labor force of America's most august railroad station. Washington reveals that despite the highly racialized and often exploitative nature of the work, the Red Cap was a highly coveted job for college-bound black men determined to join New York's bourgeoning middle class. Examining the deeply intertwined subjects of class, labor, and African American history, Washington chronicles Williams's life, showing how the enterprising son of freed slaves successfully navigated the segregated world of the northern metropolis, and in so doing ultimately achieved financial and social influence. With this biography, Williams must now be considered, along with Cornelius Vanderbilt and Jacqueline Onassis, one of the great heroes of Grand Central's storied past. 80 photographs