Hello Upper East Siders. I LOVE Gossip Girl. I LIVE for Gossip Girl. I have watched the whole series over ten times. I own a Blair Waldorf dress. Absolutely nothing makes me happier than strolling around the Upper East Side pretending I'm a part of that world, and bringing that to others.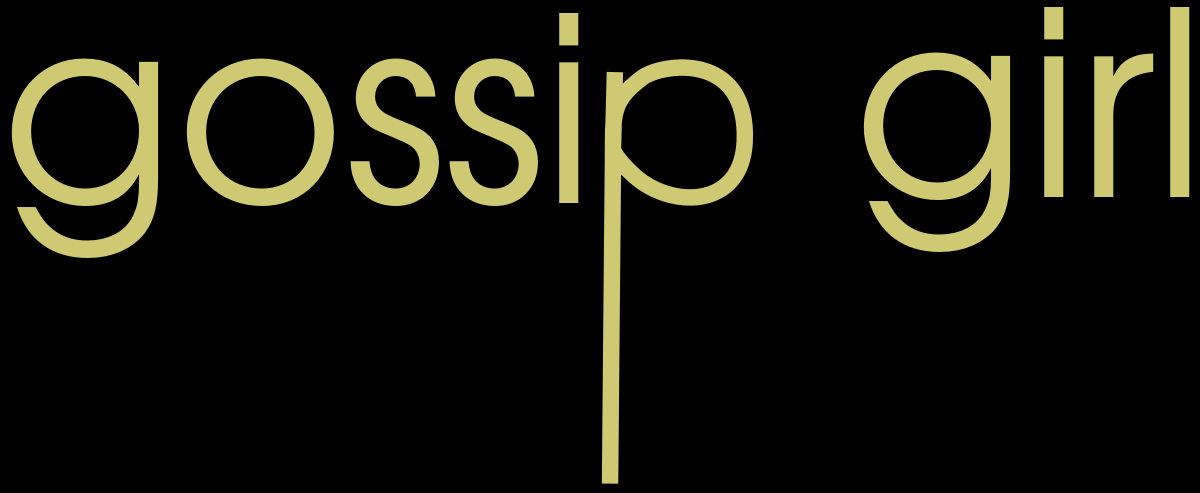 Three years ago, I partnered with the Madison Avenue BID to create a high-end Gossip Girl tour that would allow guests to see Gossip Girl sites and actually experience the high-end elite Gossip Girl lifestyle.
Here are my ten favorite Gossip Girl sites in New York City. They are listed in the order we normally see them on a walking and subway tour. The first 8 sites are within walking distance of each other, especially if you have comfy shoes. Then, if you're feeling adventurous, take the subway to the last two on the list.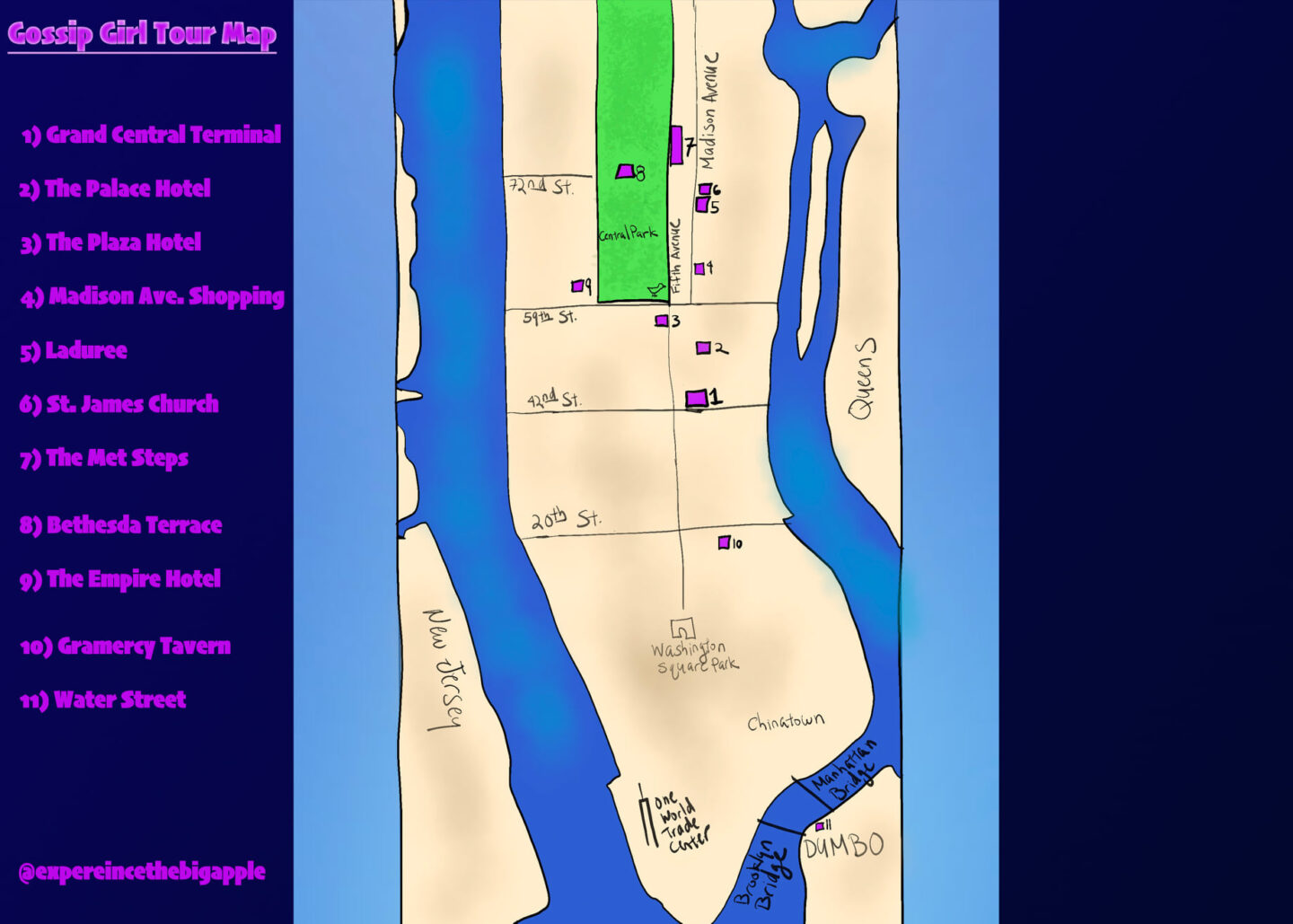 Grand Central Terminal
You'll recognize Grand Central Terminal as the place where Serena was first "spotted" after returning to NYC from boarding school. To get your own Serena photo, you'll want to walk into the main concourse. Walk up the West Stairs and have a friend stay below to snap a photo.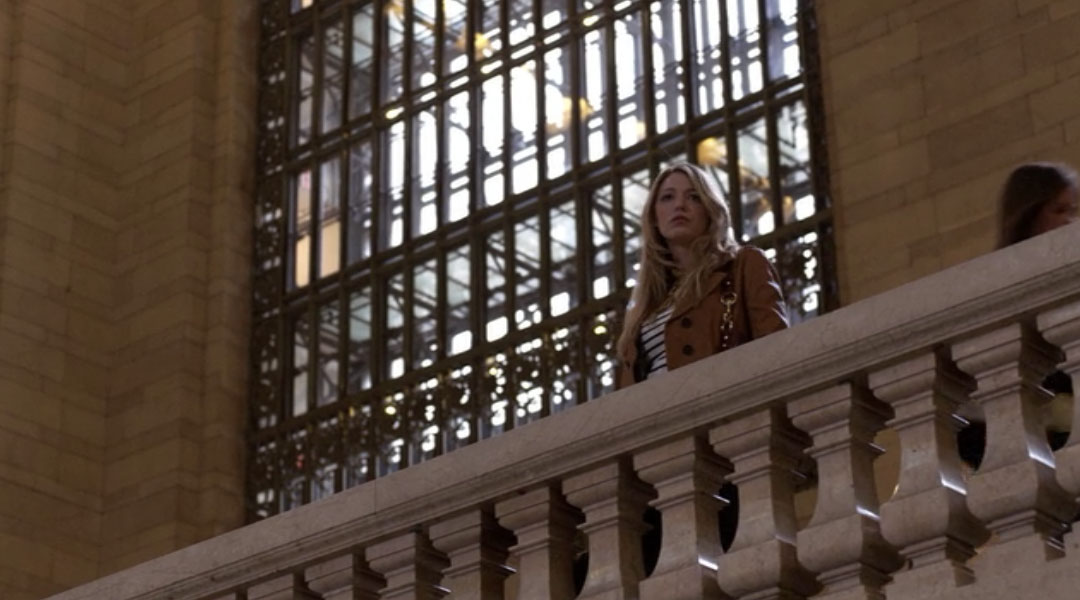 Grand Central Terminal is also home to the Campbell Apartment, a speakeasy featured in the pilot episode (when Nate cheats on Blair with Serena). Get up to your own mischief by ordering a cocktail and enjoying the mysterious ambiance of this hideaway.
To learn more about Grand Central Terminal, take my virtual Grand Central Terminal Tour.
The Plaza
"Three words. Eight Letters. Say them and I'm yours."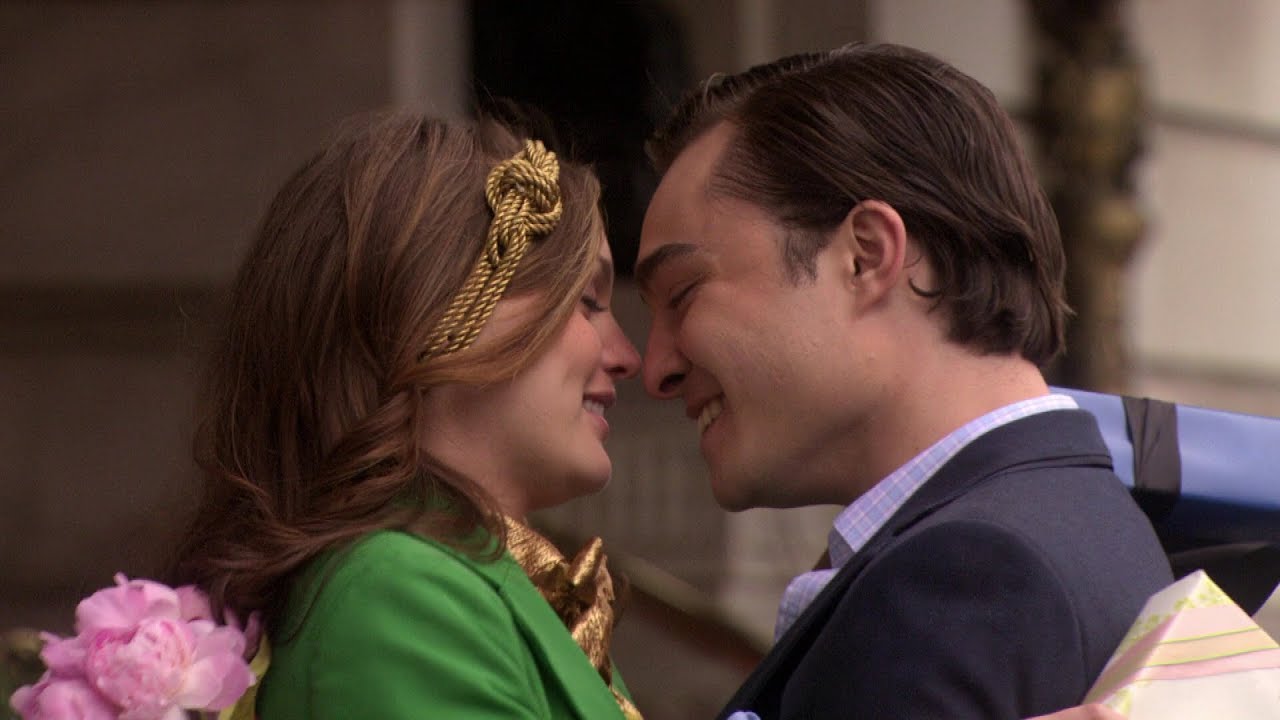 Yup. The Plaza Hotel is where Chuck Bass FINALLY said "I love you" to Blair Waldorf at the end of season 2.
Just outside the Plaza you will find the Pulitzer Fountain, which is where Blair and Serena took photos after abandoning Eleanor Waldorf's fashion show in "Bad News Blair."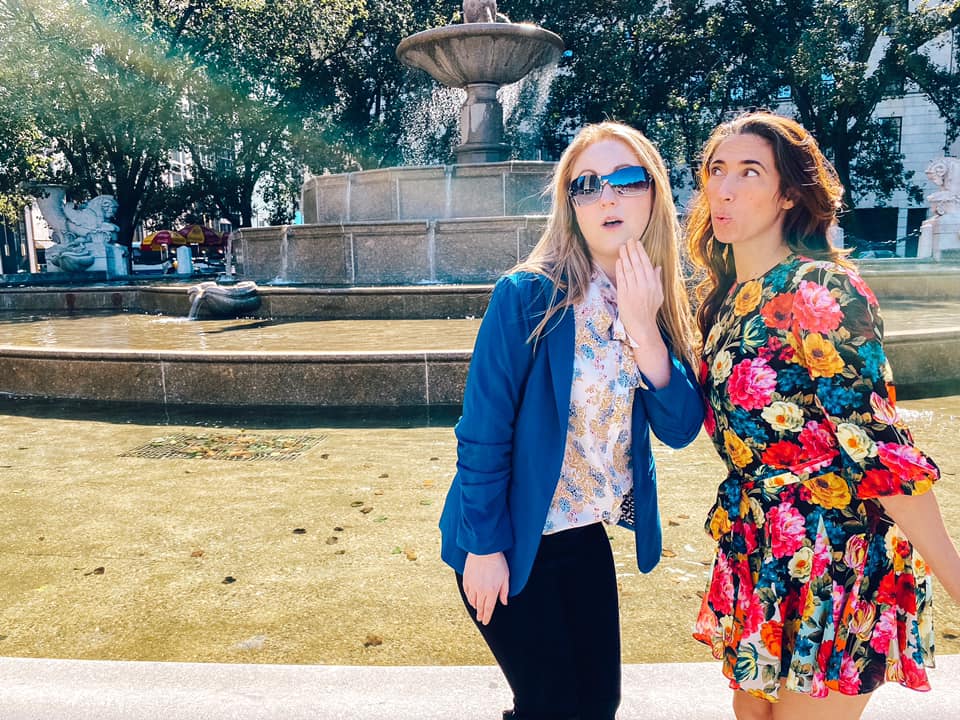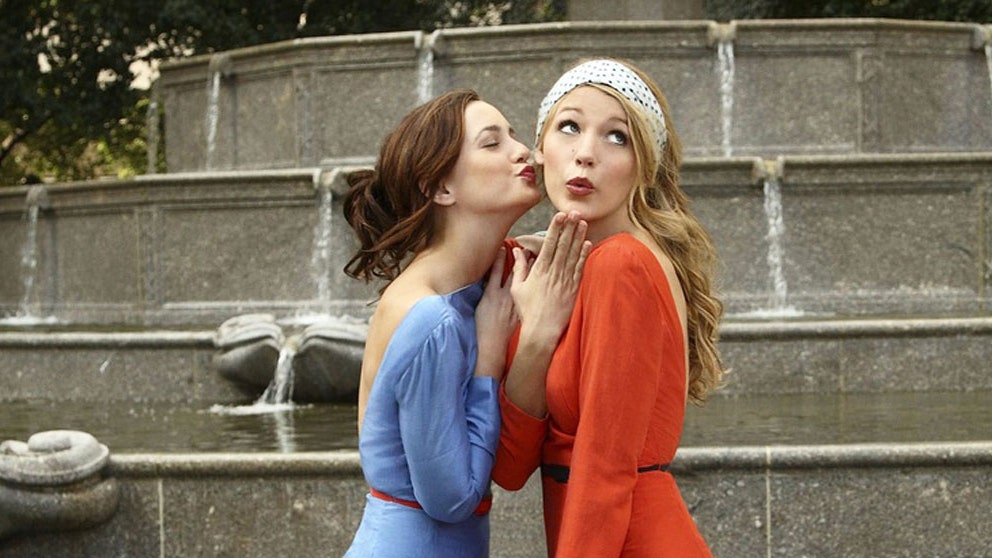 Across the street from the Plaza Hotel, you will see Central Park. The pond that you see from this view is Blair Waldorf's "Duck Pond."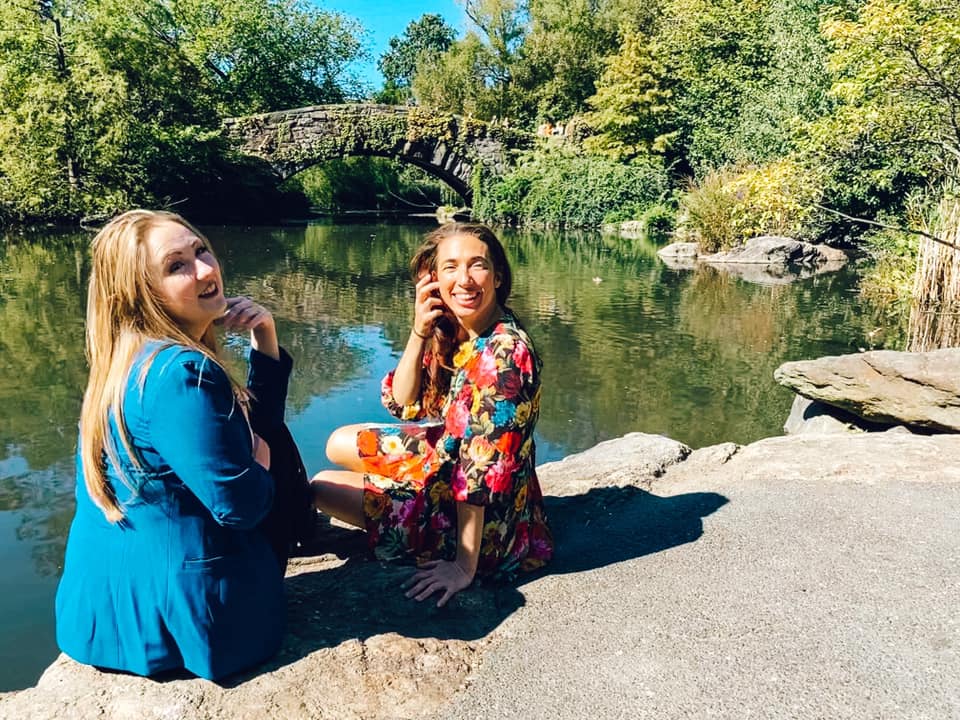 Dress up as your favorite Gossip Girl character and take tons of photos at the Plaza!
Palace Hotel
First of all, if it fits your budget, I strongly recommend you stay at the Palace Hotel.  My parents often stay here when they visit, because they love the central location, the friendly service, and the great views from the windows.  (Ask for west-facing windows!)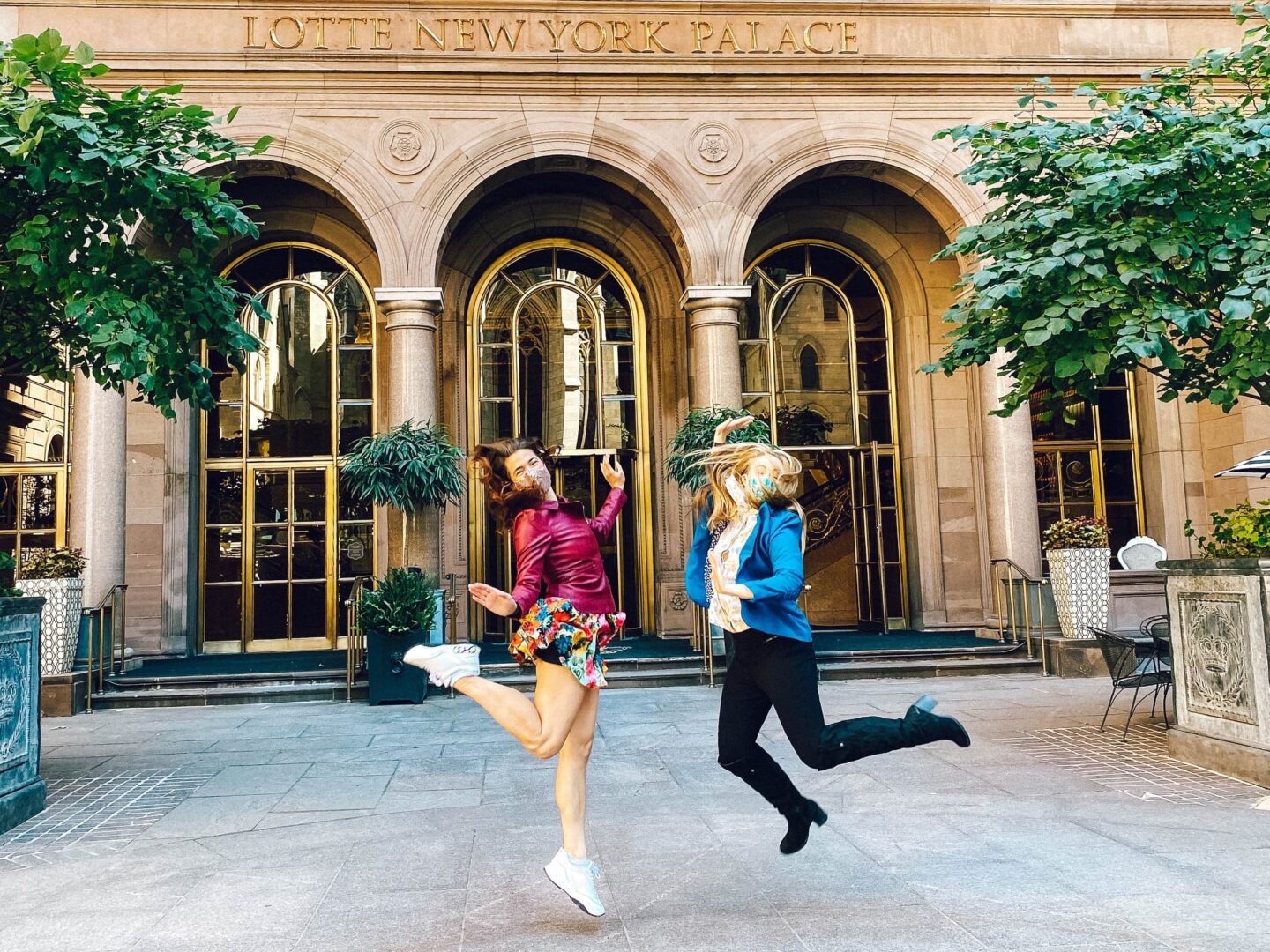 The Palace Hotel was the Van der Woodsen's temporary residence when Serena first returned to NYC, and, you can actually stay in their lavish suite – the Towers Triplex Suite! When you are feeling thirsty, visit the Gold Room Bar and spend a dreamy evening sipping the bar's signature drink – "The Queen of Mean." (This beverage is named for Leona Helmsley, whose evil schemes would even make Georgina Sparks squirm!).
Shopping on Madison Avenue
Nothing makes me feel more like Blair and Serena than shopping on Madison Avenue.
Many of the stores are located in converted Upper East Side mansions. The most impressive, in my opinion, is Ralph Lauren located in the old Rhinelander Mansion – a luxurious building that dates back to 1898!
If you want to follow in the footsteps of our favorite Upper East Siders, visit Alice and Olivia, Chanel, Intermix, Jimmy Choo, Missoni, Oscar de la Renta, Vera Wang, and Roger Vivier.
The Met Steps
The Met steps are possibly the most iconic Gossip Girl location in NYC. Every time I have led a tour, guests want to take pictures here, and then they become Blair and Serena.
Luckily, the Met steps are super accessible 24/7. They also happen to be attached to the largest art museum in the United States! After your photoshoot, go enjoy the art.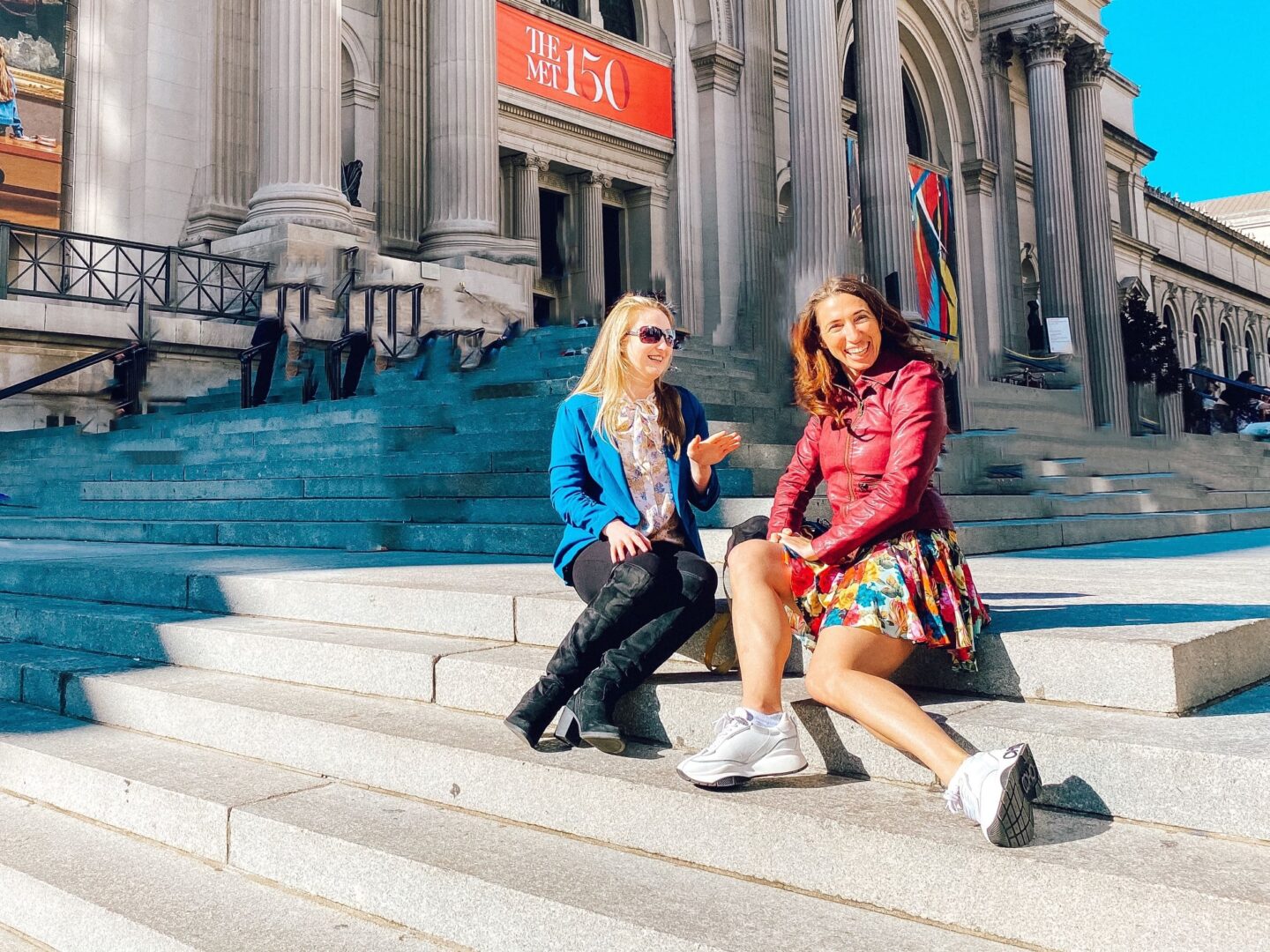 If you really want to channel Blair Waldorf, do as she did at the Louvre. Find your favorite Monet, and stare at it longingly until a Prince notices how beautiful you are and invites you to dinner.
St. James Church
St. James Church is where Blair Waldorf married Prince Louis.
As soon as you enter the church, you will immediately understand why Blair chose this location for her nuptials. The building dates back to 1810 when it was used as a summer chapel for wealthy New Yorkers vacationing in their Northern Manhattan "country homes." (Yes, in 1810, 76th street was considered "the country."). This Upper East Side gem is now one of the largest Episcopal churches in NYC.
Laduree
My favorite Gossip Girl sites are those that invite you to experience Blair and Serena's world. Ladurée, the patisserie that invented the two-tiered macaron, Blair Waldorf's favorite confection, does exactly this!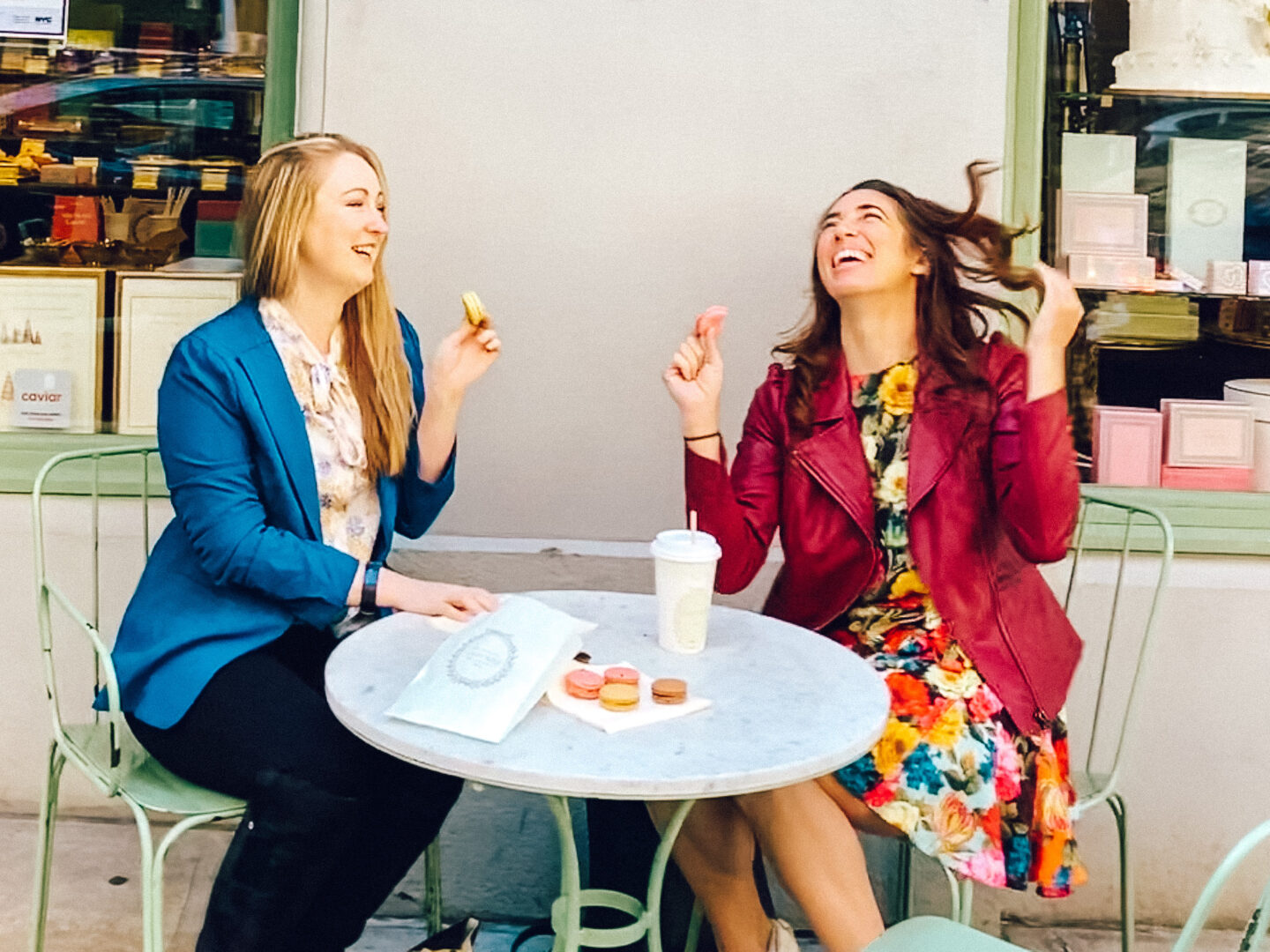 The moment you walk in, Ladurée transports you to the Champs-Elysée. The counter is lined with perfect little macarons of varying colors and flavors, looking like vibrant jewels. Each is served in a perfect little box for which even Marie Antoinette would risk her neck. Make sure to check out their other tasty treats, such rose croissants, and Pâtes des Fruits. You can get your fine fare to-go or sit down have a fancy tea, which is what Blair Waldorf would do.
Fun fact: Ladurée created the ladies tearoom in the late 19th century. In those days, cafés were the domain of men, when ladies were confined to entertaining each other in their homes. Ladies loved the idea of meeting in the tearooms at Ladurée, which contributed to the patisserie's success. Blair Waldorf would have definitely approved.
Bethesda Terrace
You will recognize Bethesda Terrace from virtually every movie and every television show ever filmed in NYC.  Gossip Girl used this location in several episodes, most recognizably in the finale.  This is where Chuck and Blair had their hasty wedding, sharing a passionate kiss before police came to cart Chuck away.   (Fortunately, it all ends happily for Queen B.).
Bethesda Terrace is also just one of the coolest places in the city to visit. There are almost always street performers entertaining passersby. There is a beautiful sculpture called the Angel of the Water. There is even a lake where you can rent a row boat in the summer time! It is always a favorite stop for tour guests and locals alike!
Learn more about Bethesda Terrace and Central Park by taking my virtual Central Park tour.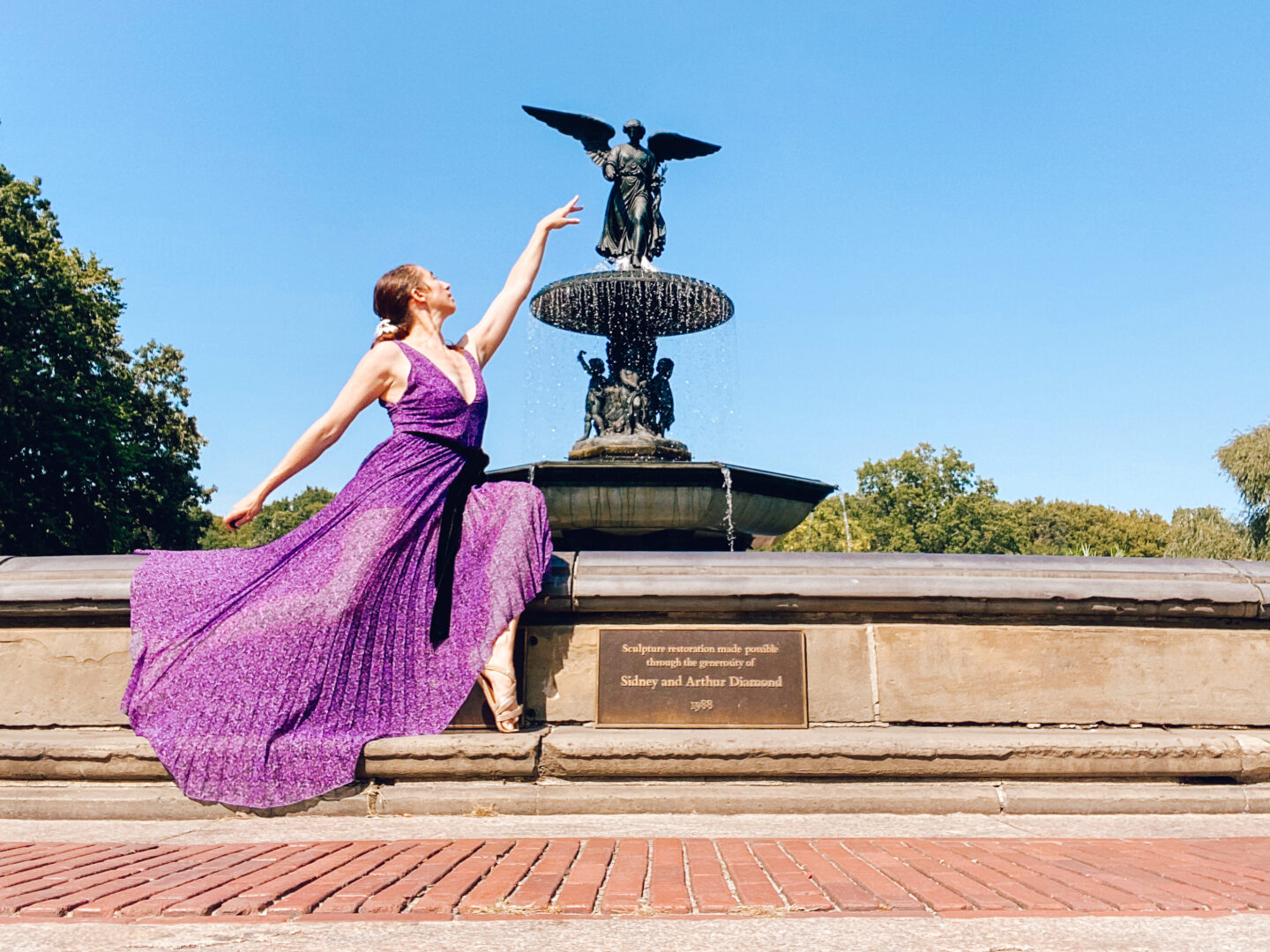 Empire Hotel
The Empire Hotel is Chuck Bass' hotel. Need I say more?
They have a really trendy rooftop, as well as a really friendly lobby bar. Pop in for a drink or, if you are not one for adult beverages, know that they serve really delicious desserts as well.
Gramercy Tavern
Gramercy Tavern is Blair Waldorf's favorite restaurant.
This restaurant has been showered with accolades, ranging from the James Beard Foundation's "Outstanding Restaurant of 2008," a Michelin star, and it is repeatedly voted to be the Zagat Survey's "Most Popular Restaurant in NYC."
If you are looking for a fun and fancy dining experience, this one was described by Zagat's as "about as perfect as a restaurant can be." Would Blair Waldorf settle for anything less?
Water Street
Gossip Girl fans often journey out to DUMBO Brooklyn to Water Street where they can see the exterior of the Humphrey Loft.
The irony here is that the property in DUMBO is often more expensive than property in Manhattan, and the "Humphrey Loft" is seriously one of the most coveted locations in the five boroughs.
Tourists who have never even heard of Gossip Girl flock to this location because of the impressive views of the Empire State Building. DUMBO stands for "Down Under the Manhattan Bridge Overpass". From the Humphrey Loft, you will see that the arches of the Manhattan Bridge perfectly frame the Empire State Building! As such, you will notice people standing in the middle of the street looking for the perfect shot! It's a must for any Instagram collection.
I'm gonna be honest, the real reason to go out the DUMBO…is to experience DUMBO. Make an entire day out of it! Eat pizza at Juliana's. (Read more about where you should eat pizza in NYC here.), get a frozen hot chocolate from Jacques Torres chocolate, walk along the Brooklyn Heights promenade, and ride Jane's Carousel. DUMBO is a beautiful neighborhood rich with stories. And to truly maximize your glorious tour, you can always hire a guide to give you more history and help you find the best hidden spots.
~ XOXO Gossip Girl