Many people have been curious about how New York City actors are faring during the Covid-19 Broadway pause. It occurred to me that, since I am a New York City actor, I should share my story.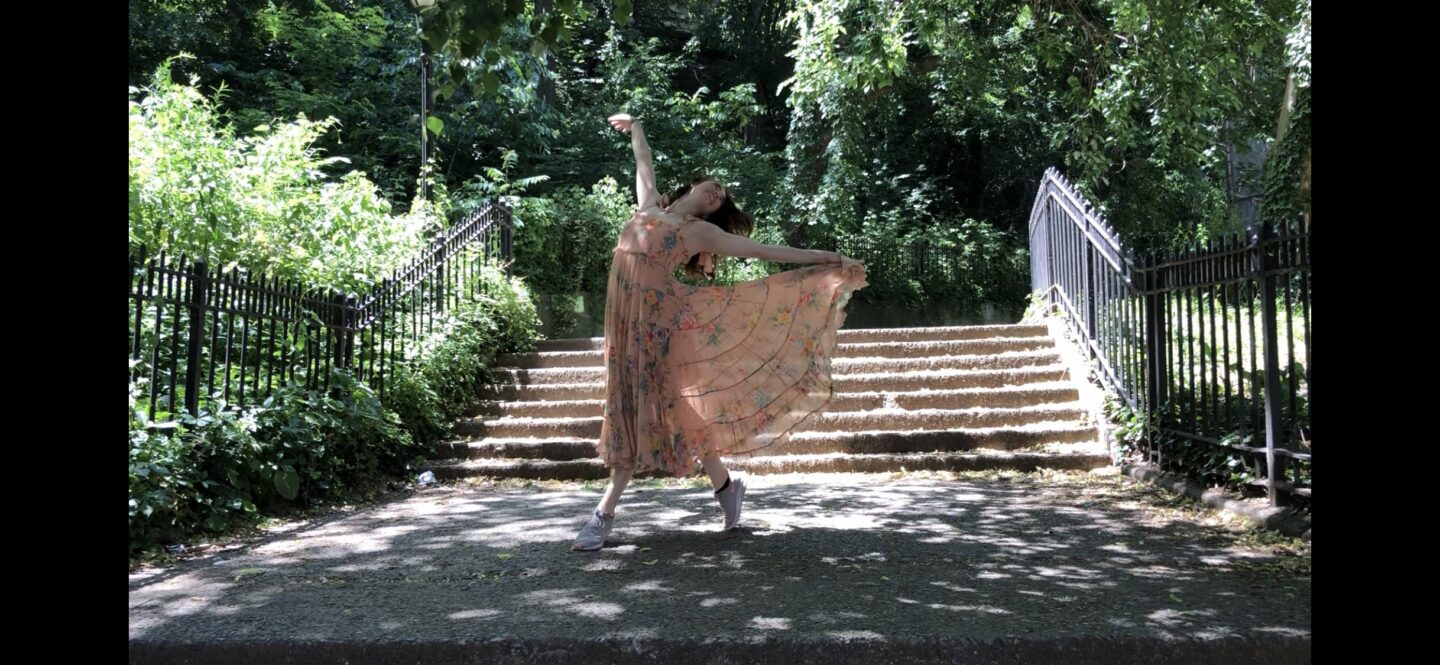 As we all know, Broadway went dark indefinitely on March 12th due to Covid-19 health concerns. This shook the theatre community to its core. Our motto is "the show must go on!" Show folk will miss weddings, funerals, birthdays, christenings, reunions, graduations, and everything else in between to ensure a performance can continue. We will perform with injuries and when feeling "under the weather," after receiving horrible news or great news. I've seen leads of shows never miss a performance even while undergoing intense chemotherapy. Broadway shows have weathered the 1918 Flu, citywide blackouts, blizzards, labor strikes, and, even began reopening just two days after the 9/11 attacks on the World Trade Center. We are a hearty breed and are virtually unstoppable when the footlights are upon us. Not since the American Civil War have theatres across the country gone dark like this, and never on Broadway!
Yet, on March 12th, every single Broadway theatre, national tour, and regional theatre across the country went dark. This was the first moment I understood the true weight and seriousness of Covid-19. If this virus could shut down Broadway in a way that even 9/11 could not, we needed to be scared, do our part, stay indoors, and stop this pandemic!
Being asked to essentially stay at home for three months, watch Netflix, and chill, is way more challenging than it initially sounds! Theatre people aren't good at isolating. We love our live entertainment, not staring at tiny Zoom screens, watching pre-recorded events that consistently buffer and lag. We are extroverts who love connecting with our community, whether it be the unique close-knit bonds of a cast, the diverse intermingling that happens during auditions, or the overarching larger idea of the "theatre community," which is always striving to connect to audiences in dynamic new ways. Staying indoors alone, or with only a tiny nuclear unit, which may be a roommate, partner, or family, no matter how much we love and cherish them, is the most unnatural feeling in the world to many of us!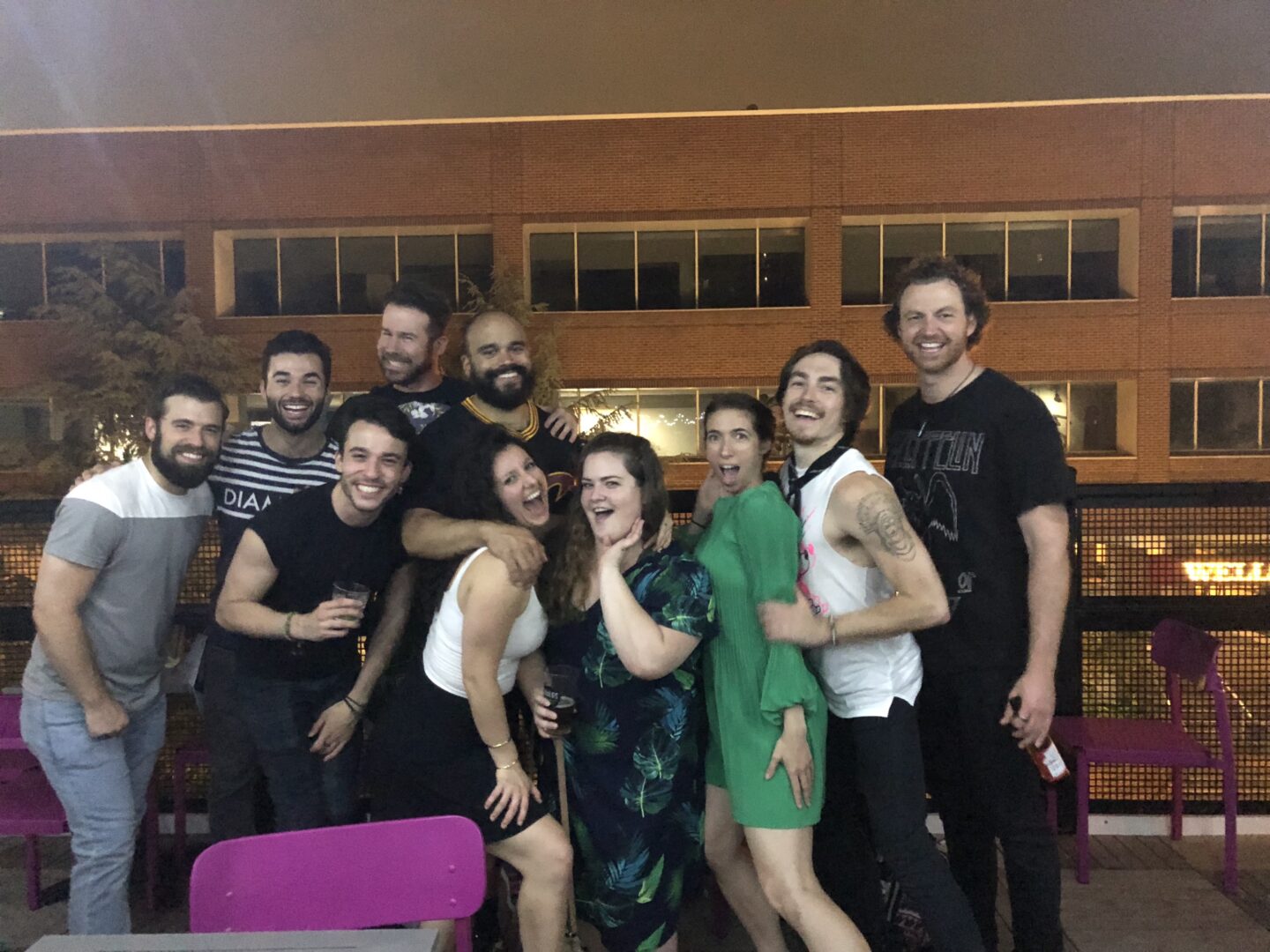 Furthermore, being an actor is a physically demanding job. In a show, it is possible to do a ten-minute-long extremely aerobic dance number, while wearing a fifteen pound dress and high heels, a giant unwieldly headpiece, and singing high notes. There is a joke about how people strive for a "Broadway Body." To me, this doesn't mean a super lean body with a six-pack, but it means a body of any shape, size, age, or gender that can do the demands of Broadway 8 shows a week! This requires constant training that we usually do in dance studios, gyms, and (hopefully) sound-proof rooms for vocalizing. We need the space to move, make noise, and not drive our neighbors to the brink of insanity. How on earth can we remain mentally well, physically fit, and keep our skills in check if we aren't allowed to leave our own dwellings?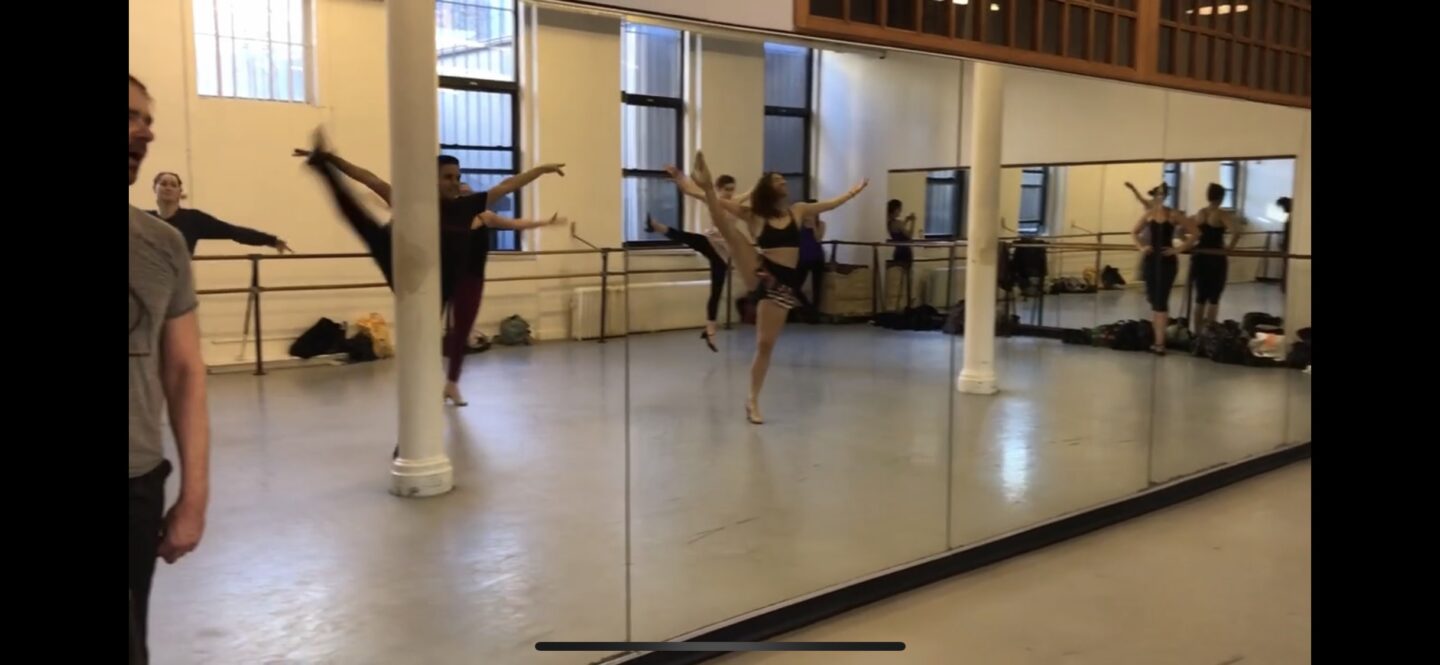 The answer is: Everyone is going to be different, and will all find different solutions. Some people left New York City to be with their families who have backyards and large living rooms. Many spend the first month curled up in a ball scared, lonely, and depressed. But eventually, we began to find solutions that fit our own unique situations! It has been so exciting to see how flexible and adaptable the theatre community is, when they need to be!
One of the first things to note, is that auditions didn't stop! Theatres nationwide are still actively auditioning for upcoming seasons, and even some national tours are looking for actors! Instead of making us wait in a crowded, crazy, and cramped holding room, casting is now asking for video submissions.
Video auditions have meant that actors needed to majorly up their self-tape game. I am very lucky as I've been editing videos and collecting film equipment for years, and my boyfriend is an accompanist/vocal coach. My at-home audition setup was ready to go, and, if I needed a pianist, all I needed to do is beckon my boyfriend from the next room. Most other actors are not so lucky. They had to drop hundreds of dollars on editing equipment, film backdrops, ring lights, cameras, microphones, and the like. Furthermore, if singing is involved, and they are not quarantining with a pianist (yep, I'm gonna brag about that one a LOT…), actors need to find an accompanist to make recorded music tracks for them. Tracks are sort of like custom-made karaoke versions of audition songs. Every time an actor needs to sing a new song for a self-taped video audition, they also need to acquire (and pay for) a new track! (My boyfriend, David John Madore, makes these tracks and does live on-line coachings via Zoom. Check him out here. He is the best.).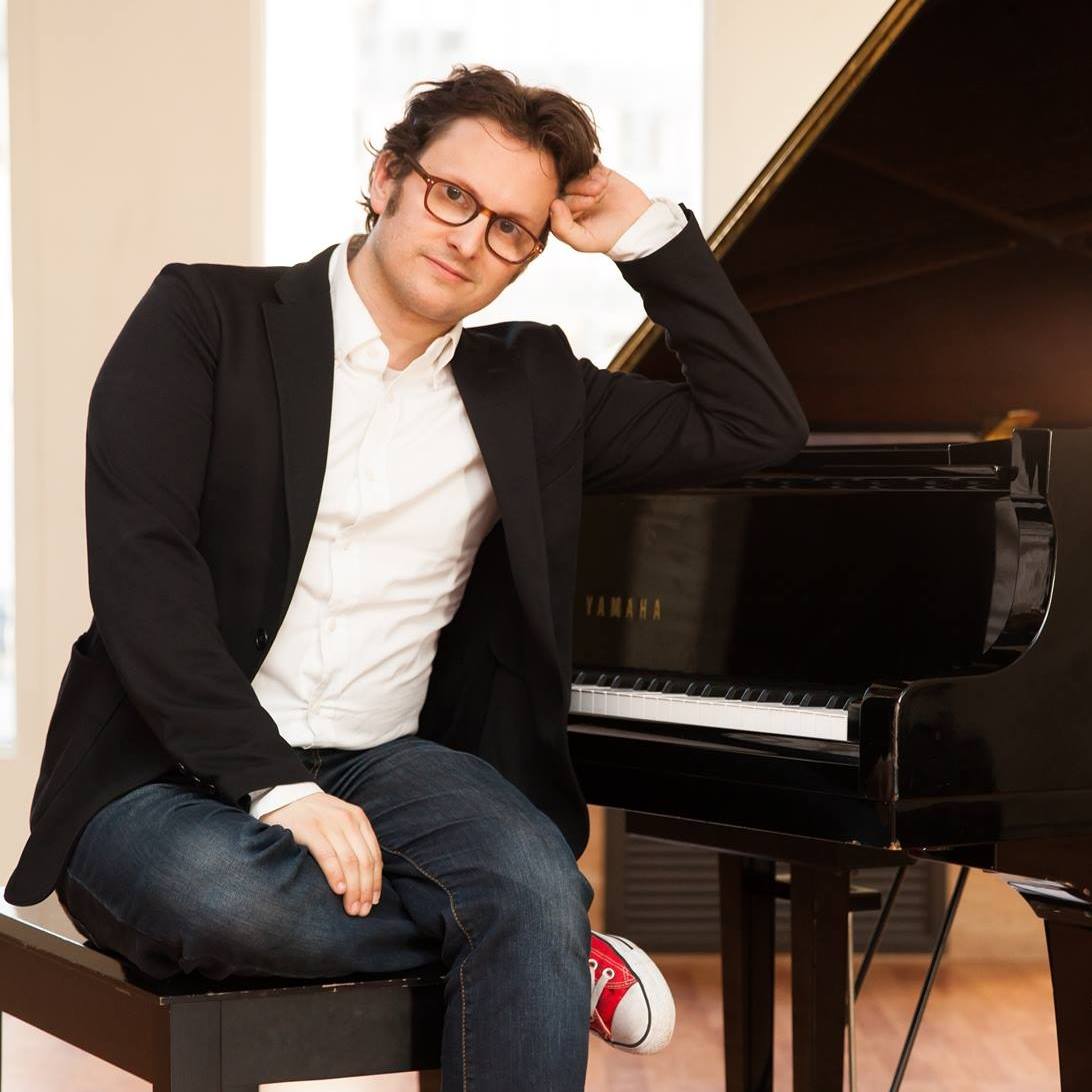 While I personally find these video auditions far less stressful than regular in-person auditions, self-tapes take a lot of time, preparation, and equipment to do well. Not to mention, most of us have grown accustomed to spending all day in our pajamas, so having to do full-face make-up, curl our hair, and put on a dress can feel like a huge chore.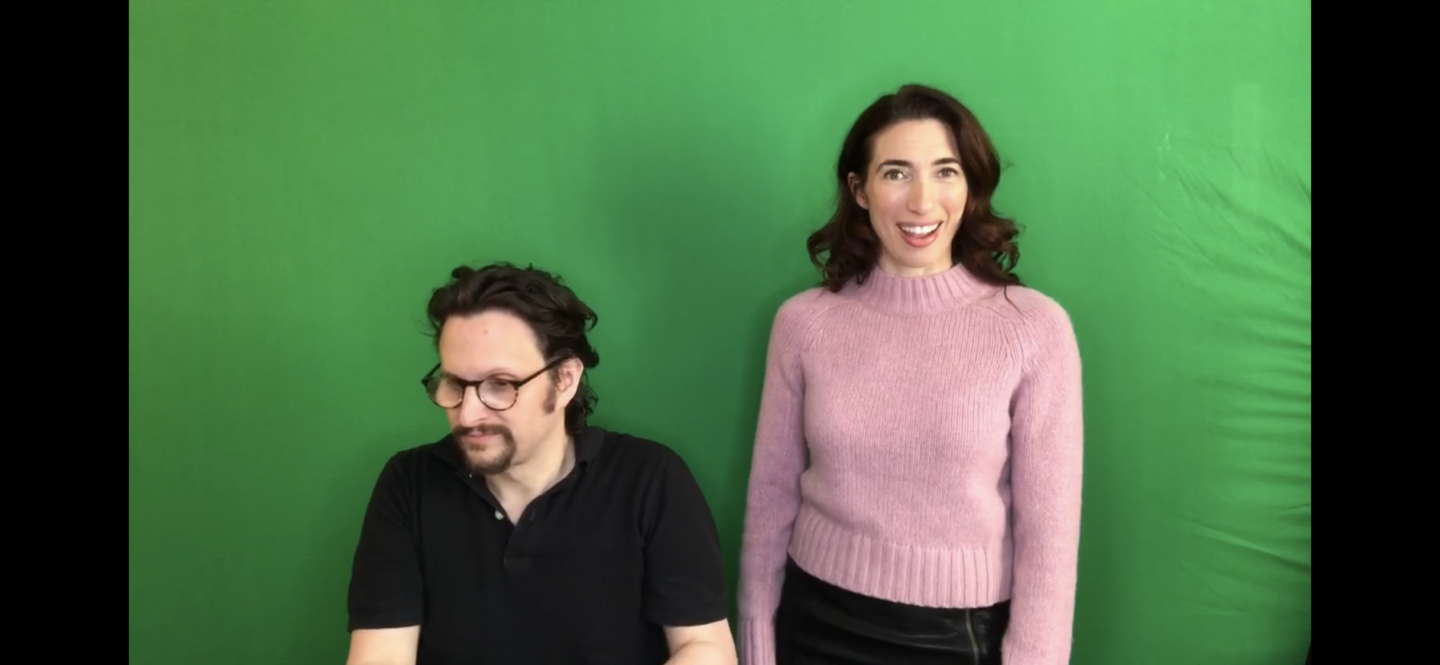 To stay in amazing physical shape, we all have found different ways to exercise. To the relief of many a dancer, the two main dance studios in New York City, Broadway Dance Center and Steps on Broadway, have created on-line classes. Most of the teachers adapt their classes and choreography to something we can do in tiny New York apartment spaces without having to re-arrange too much furniture. Many dance celebrities such as Tyler Peck from New York City Ballet have begun offering free classes on Instagram live. They use a kitchen counter or a book shelf as a ballet-barre, just like we all have to! I've actually invested in some private dance classes. Due to them having to take place on Zoom, these are being offered at a hugely reduced rate. This has been an enormous gift, as I usually don't have the time to take a ton of dance classes, and definitely can't often afford an hour-long private lesson on a weekly basis! This has helped me grow monumentally!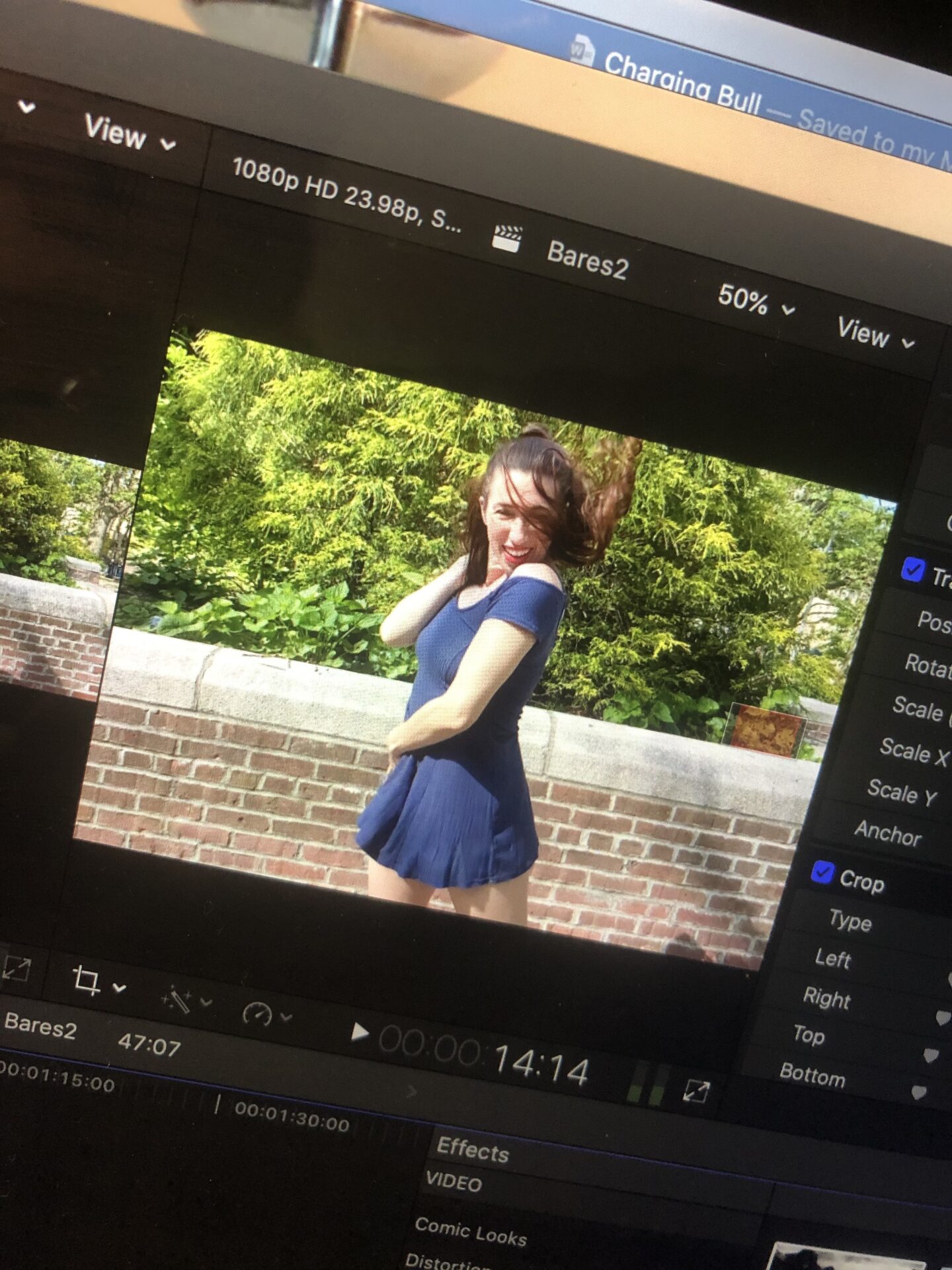 I was really skeptical of Zoom voice lessons. My wonderful voice teacher, Andrew Byrne, is very hands-on, so I was afraid that the barrier of Zoom would make his sessions ineffective. However, after about a month, I grew restless and really wanted to sing, so I booked a lesson with him. I was amazed had how effective this session was! I am an operatic soprano, but during this pause, I really wanted to take the time and energy to work on my belting. We made more progress on my belt during this Zoom hour than any in-person sessions before this! He is a genius, so of course he was able to adapt perfectly to a new situation. I thought it was so incredible, that I immediately booked another session. Most of my friends have had similar experiences with their teachers, and my boyfriend's vocal coaching clients have been LOVING their online sessions with him, too! So, the good news is, when Broadway re-opens, we will all be in tip-top vocal shape!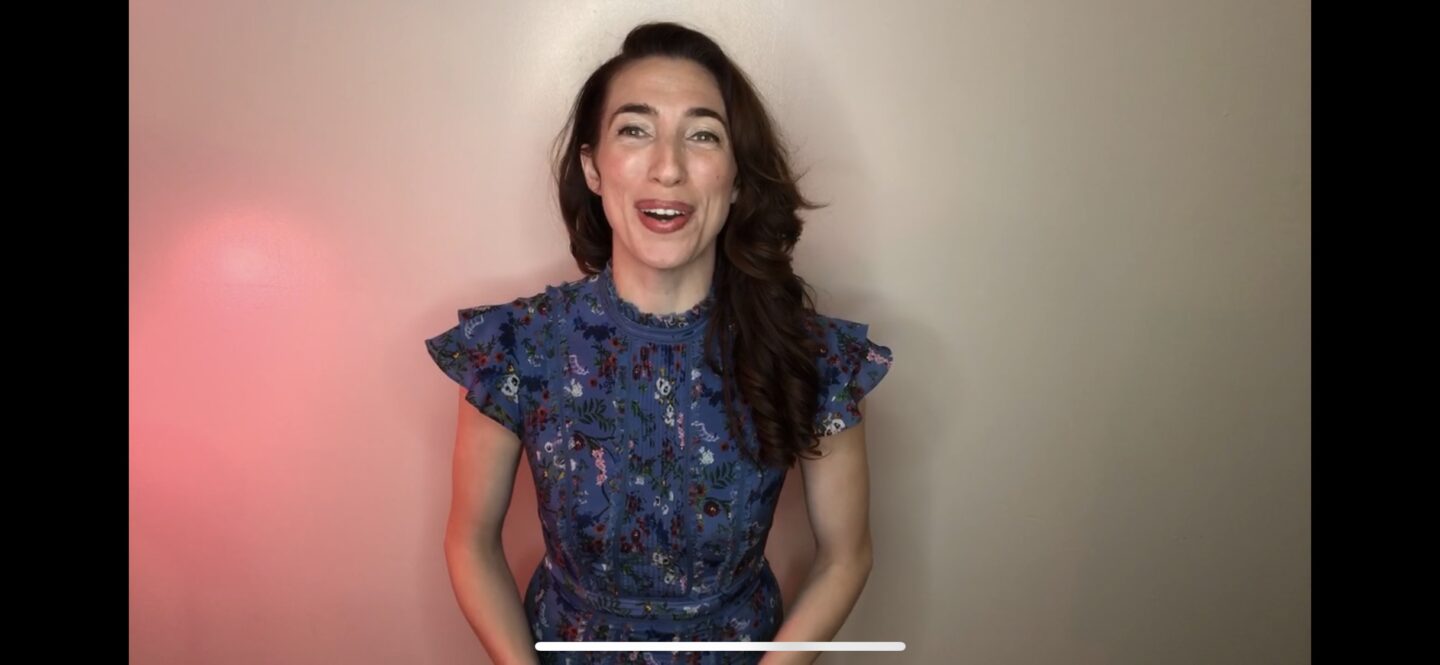 Under normal circumstance, I take regular acting classes through the Jen Waldman Studio. Jen Waldman actually created a unique on-line program for the Covid-19 closures which I have loved! What is really special about this on-line studio is that all of the classes have been tailored for the medium of Zoom. She isn't just trying to teach a regular acting class on a screen. She has chosen specific topics, and recruited special teachers, to help us learn skills, like puppetry, which works very well on a screen at home. I created a sock puppet named Blueberry. Blueberry participated in a final class project where we all sang "Together Again" from The Muppets! In three-minute film class, I created and starred in my own short film fantasy! You can watch it here. I'm currently in a clowning class, which is perfect for this specific period of time where everything feels very serious and scary. Covid-19 has been a time of growth and reflection, but what I really needed was a lot of laughter. All of these skills will definitely help me be a stronger and more versatile actress once Broadway re-opens!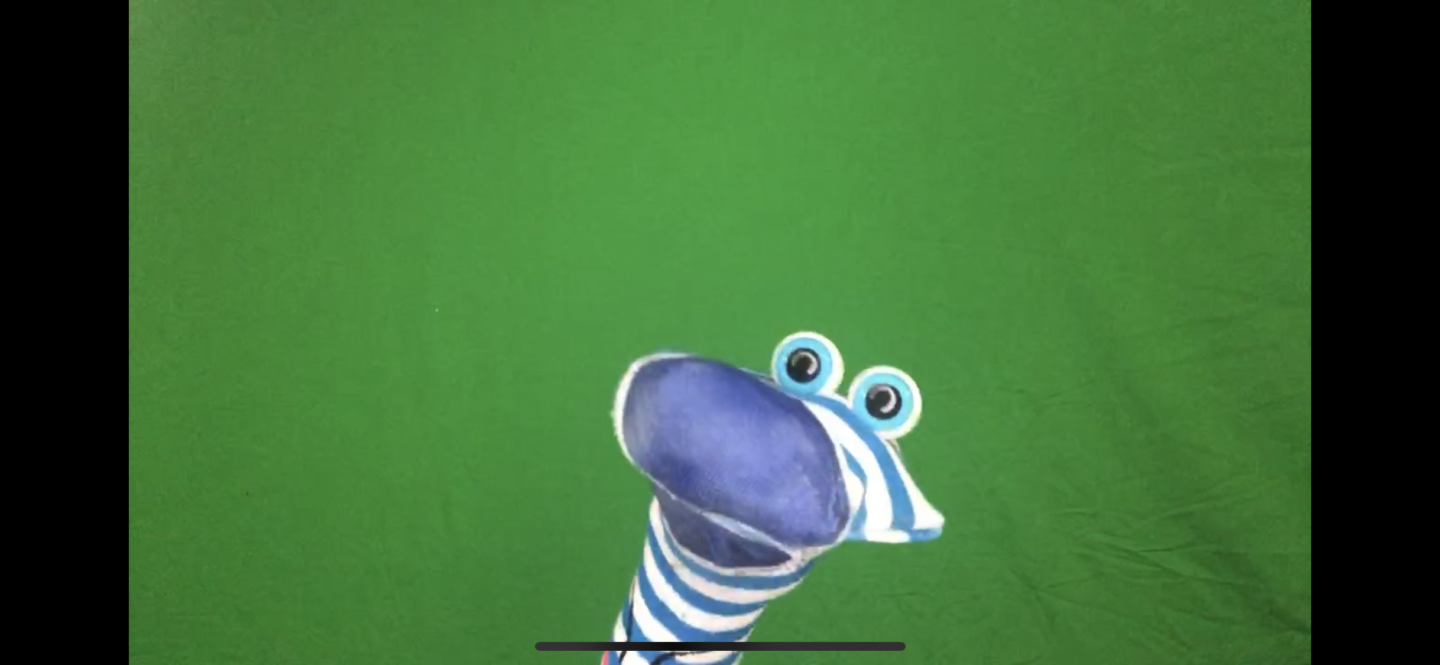 Last week, I participated in the very first virtual Sing for Your Seniors session. This is an amazing organization I regularly work with, which brings music into senior centers in the tri-state area. I was scheduled to sing in a session on March 11th, but the session was understandably cancelled, due to impending coronavirus fears. Instead, I participated in a meal delivery service to seniors through an organization called the Encore NYC. It was heartbreaking doing these meal deliveries because we weren't allowed get near the humans we were there to help. Many seniors expressed how lonely they felt, as they were not allowed to leave their homes for health purposes, and no outside visitors were allowed to come in and give them a hug. The sense of isolation was tremendous, and there seemed to be nothing I could do about it. However, Sing for Your Seniors has now put together a really wonderful virtual program that allows us to not only bring the seniors music, but to also to connect with them through conversations and virtual meet-and-greets. It was also inspiring to sing with other performers again and see their creativity! One of our performers did a full-out production number of "Be Prepared" from The Lion King, complete with a fire-trick!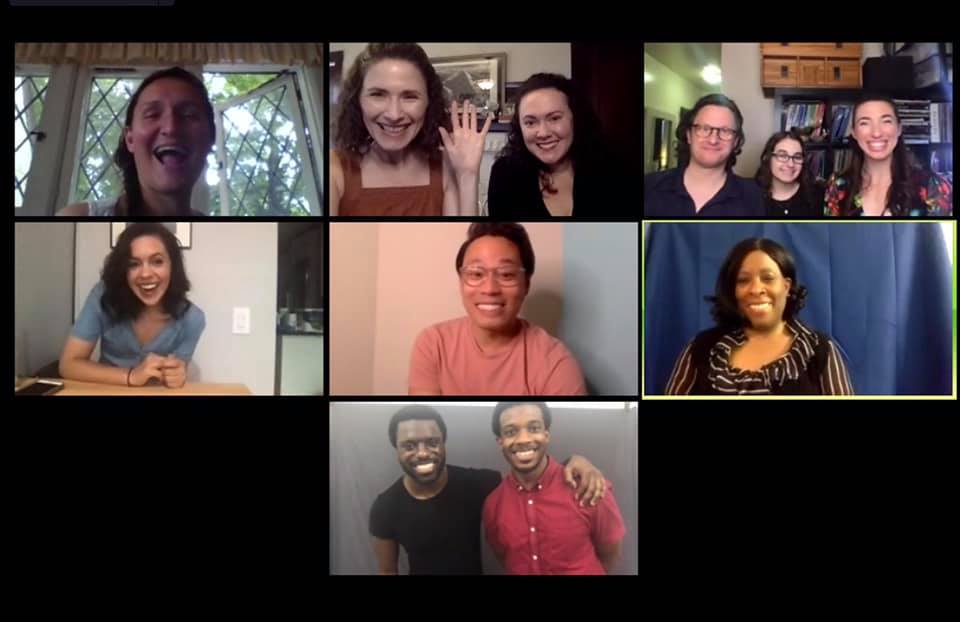 There have been virtual singing cabarets, virtual open-mic nights, virtual staged readings, virtual benefits, virtual dance concerts, and so much more. Performers need a stage, and we will find a way! Many theatres have also released recordings of their past productions, for people around the world to watch. The Classical Theatre of Harlem temporarily has their production of The Bacchae available to rent on Vimeo. The Metropolitan Opera is doing nightly lives-streams of their productions. Hamilton is coming to Disney+ on July 3rd. Opportunity to participate in and watch theatre, is abundant, even during the Covid-19 pause.
While nothing will replace that magical experience of performing for and interacting with a live audience, as nothing will replace being IN that audience, the gift of time has given many of a chance to rest, take classes, and grow as artists. It has also been wonderful for the whole world to have access to productions that might otherwise be financially or geographically unavailable to them.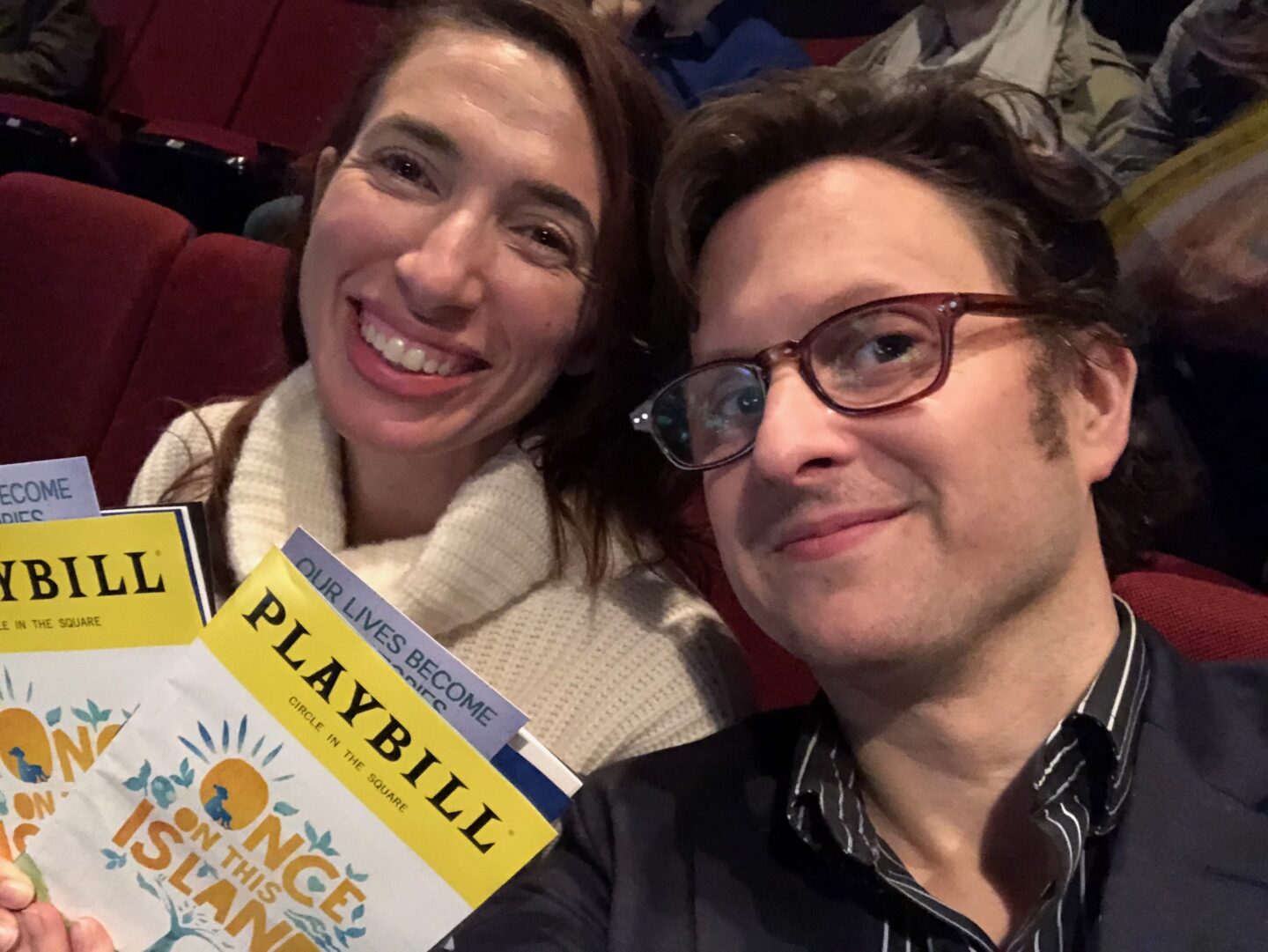 The current date for Broadway to re-open is September 6th, and many experts believe that date will be pushed back even further. One thing is clear: Theatre will look very different on the other side of this. We have seen some shows, such as Frozen, already close due to Covid-19. We have lost members of the theatre community to the illness. It feels every theatre performer has been cheering and rooting for Tony-nominated Nick Cordero to recover from his horrific battle with Covid-19. His wife, Amanda Kloots, has created an army of people to dance every day in his honor, at 6 p.m. EST, and to send Nick positive energy. The Black Lives Matter marches have shone a light on how much work Broadway and the theatre community need to do to present a truly diverse world on-stage and off. Theatres, artistic directors, producers, and creative teams, have taken note, and are actively creating plans for how we can all do better. Change is always hard, and it often happens much more slowly than any of us want, but I feel because of all we are experiencing now, and because of all we've experienced BEFORE, theatre will return, stronger and better than ever. When it is safe and appropriate, the show will go on, and the applause will be sweeter than ever! See you there!:)