I had to learn how to dress for cold weather. I was born and bred in Florida. 70 Degrees Fahrenheit was considered winter coat weather.
I went to college in Michigan where I discovered snow is actually…cold…and wet! And sandals don't work well in winter.
My learning curve for how to dress for cold weather was steep.
Last year, I made a video about HOW TO DRESS FOR COLD WEATHER. It was made in the middle of a blizzard, so I was practicing what I preached.
Since I give so many outdoor tours in winter, I realized many guests have no idea how to dress for winter weather! It makes sense. In Florida, I couldn't even find most of my winter staples in stores! Why would I ever need fleece pants in Florida!?!?

You can buy winter weather staples at all prices, and thanks to websites like amazon, it is very easy to acquire these pieces!
I create a HOW TO DRESS FOR WINTER WEATHER checklist to make PACKING for winter weather even easier!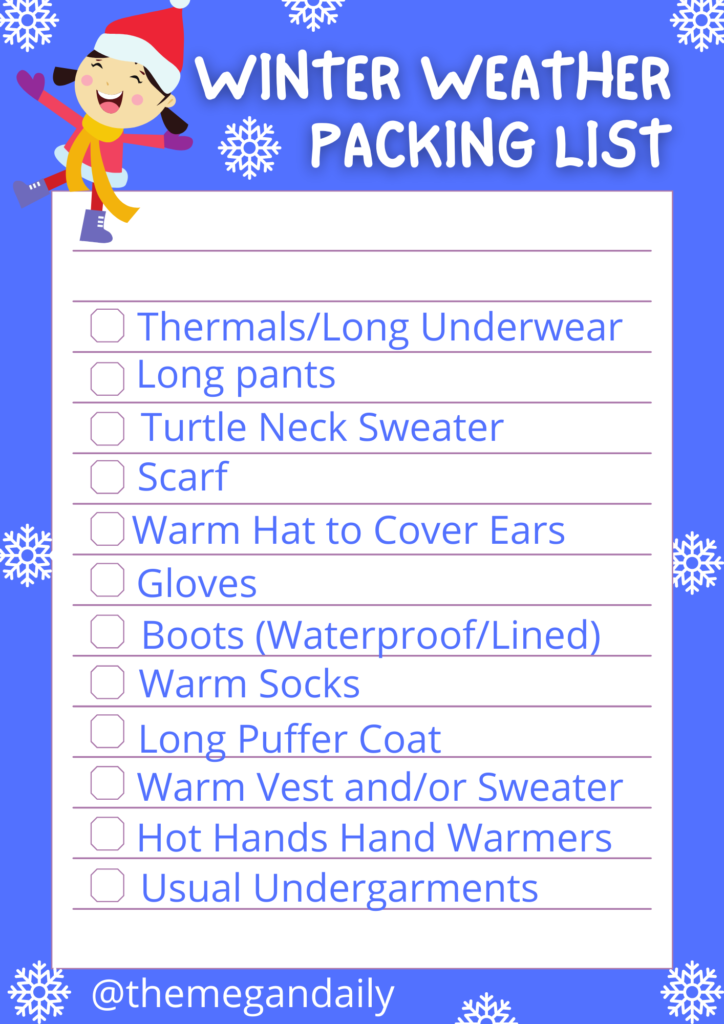 I hope this helps you pack for winter weather. Knowing how to pack for winter weather will help you enjoy your winter vacations to NYC and beyond!