I fully acknowledge that I am very lucky to be social distancing with my boyfriend, David.
We get along great and live together very well, but there seemed to be little joy in our household as we listened to the news blare on about our favorite events being cancelled, making us feel little point to ever changing out of our flannel pajamas again.
Then, David noticed that my favorite opera, Das Rheingold, was being streamed by the Met on Tuesday night. He turned to me and said, "Do you want to have "Date Night? Can I take you to the Met?"
He went on to explain that he thought it would be a wonderful experience for us to dress up the way we normally for a night at the opera, order in a nice meal from a local restaurant, and watch Das Rheingold in surround sound. My answer was a very excited, "Yes!"
So, Tuesday night came. At 6:00 p.m. David appeared in the living room with his face freshly shaven and wearing a nice suit. I wore a green sparkly dress and even made the effort to curl my hair. David managed to fiddle with our XBOX in a way that allowed us to watch the Met broadcast on our television.
We ordered meals and cocktails from Harlem Public. The food came shockingly fast. To be honest, I'm amazed they were able to make a well-done "build your own burger," box it, and deliver it to our apartment in such a short period of time, but they did! And it was delicious.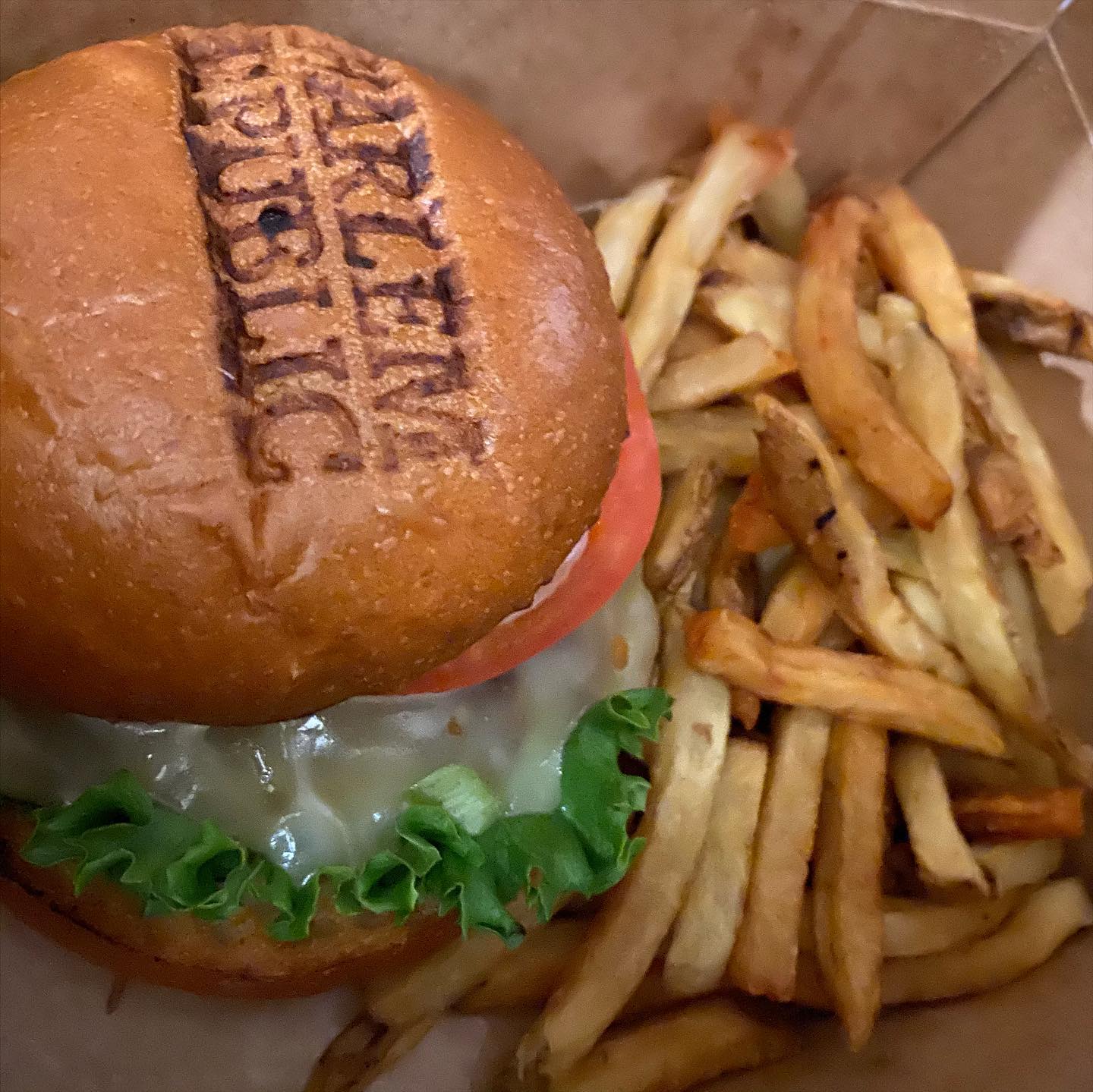 Even more impressive to me was the cocktail. I ordered a drink called "Spanky's Bourbon." It's description was: Woodford, Elderflower liqueur, Peach, Lemon, Black Tea. Just pour these puppies over ice and you're good to go. Serves 3 or 6.
I ordered the "serves 3" size. Let me tell you, it was one of the most delicious cocktails I have ever had. While it cost $20, I essentially got three servings of the most delicious cocktail I have ever had for $20. That is a great deal, my friends!
So, food and cocktails in hand, we posed for a selfie, the way we would if were actually at the Met wanting to show the stage in the background. David then dimmed the lights, and hit play on Das Rheingold.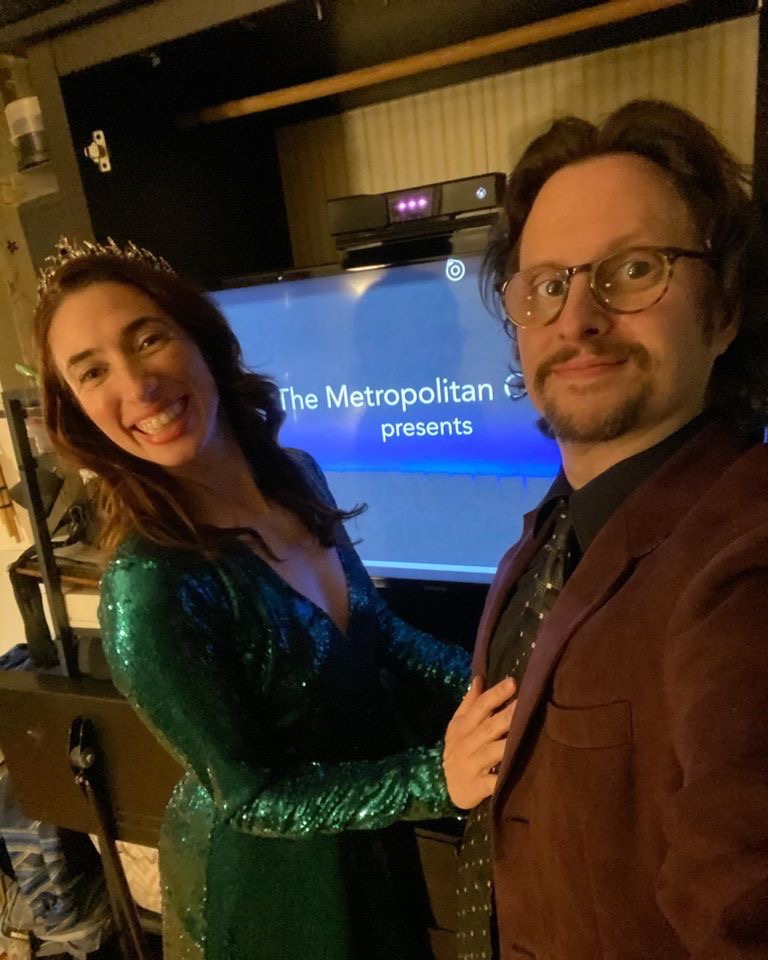 It was every bit as romantic as I had hoped it would be. I have seen this production of Das Rheingold twice live at the Met, and can testify they did a truly brilliant job capturing the essence of the production in HD for our video screens.
Two and half hours later, David and I emerged from our "date night" in much better moods than we had been since we started social distancing. It inspired us to do more such things and make a concerted effort to order more from the local restaurants that make our neighborhood so vibrant. I hope this entry encourages you to do the same, wherever you might be on this planet.
It also inspired me to participate in more of the streaming "watch parties" being offered. For example, this afternoon I took the virtual tour of the New York Botanical Garden's Orchid Show.
Yes, it can be a bummer that we need to stay inside, and for many of us that means unemployment and a lot of worry about money. A beautiful thing to come out of all of this though is, I notice a lot of my friends experiencing more of New York City than they ever have before. Whether it's watching an opera, enjoying an orchid show, or eating a lovely local meal, I am inspired by how excited everyone here is about their city.
Stay healthy and happy!