While we are socially distancing, I am dreaming up a New York City "bucket list" for when it's safe to gather once again.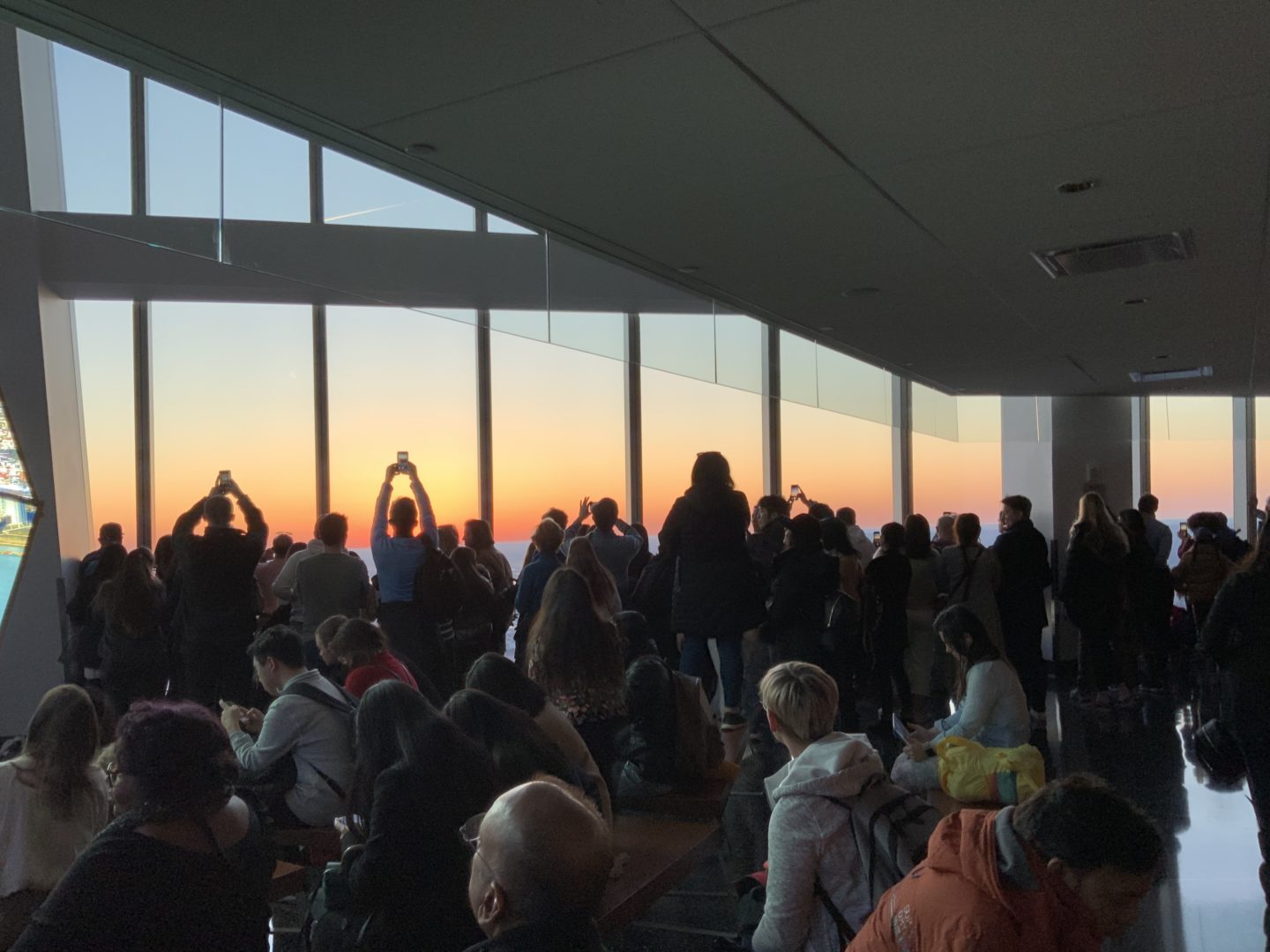 While FreshDirect delivery, ordering in, and zoom trivia nights are great and all, I'm certainly looking forward socializing in-person and experiencing the Big Apple live!
Here, in no particular order, is my "Post Covid-19 Bucket List!"
Eat at 11 Madison Park
I have always wanted to eat at this restaurant. 11 Madison Park is very much outside of my normal price range, but I feel it would be an extravagantly wonderful first meal out on the town.
Visit the New York Transit Museum
As far as on-line exhibits go, the New York Transit Museum is winning the game. Perusing their virtual exhibits online has made me crave visiting the museum in person.
Walk on Cherry Hill
There is a very good chance we will miss the cherry blossoms completely this year, but walking on Cherry Hill when everything in full bloom is one of the most magical experiences in New York City.
Shop in SoHo
I love shopping. If I'm feeling grumpy, being in a room surrounded by beautiful clothing makes me feel like a princess and immediately lifts my spirits.
SoHo is my favorite places to shop in NYC. It is full of small businesses like The Hat Shop owned by Linda Pagan. Everything she sells is handmade locally, and will make you feel fabulous. Just look at this stunning peacock inspired creation that sat in her window display when I last visited.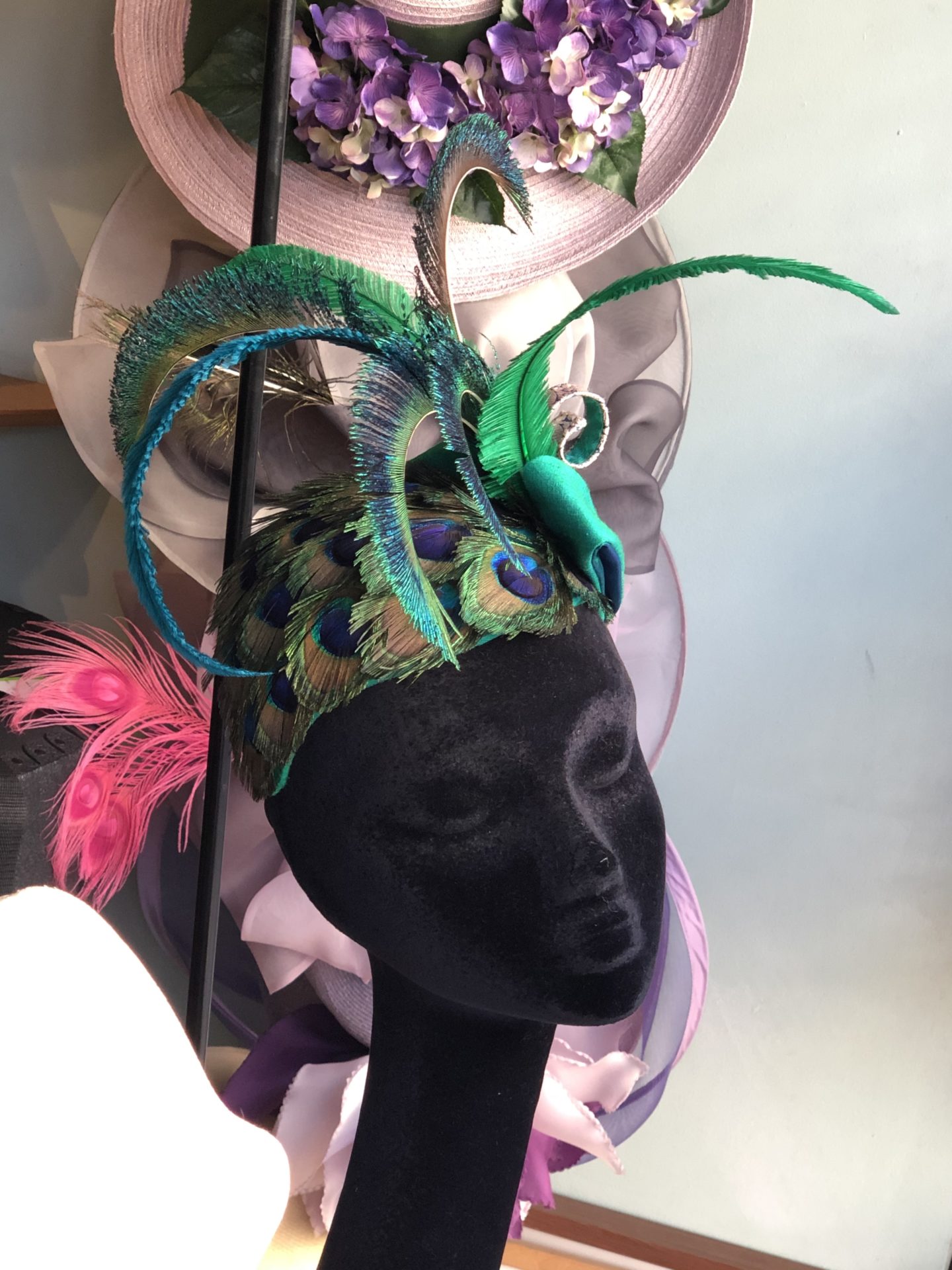 Walk down the streets of SoHo and pop into unique one-of-a-kind shops. This is where you'll find some of the fanciest name-brand stores as well as boutiques with one-of-a-kind items that can't be found anywhere else. You will be supporting small local businesses who will no doubt be hurting after the Covid-19 recession. You'll also be the most fashionable person in town!
Eat Soup Dumplings in Chinatown
My boyfriend and I love soup dumplings! Since we spend most of our time in midtown, we often steal a quick "date night" at Kung Fu Kitchen, which is delicious. The king of all soup dumplings, however, is Joe's Shanghai in Chinatown. I look forward to sitting at a crowded table with complete strangers at Joe's Shanghai, as we all bond over the deliciousness of soup dumplings.
See a Broadway Show
I'm an actor. Theatre has always been my first love. The theatre community has come together in a truly phenomenal way during Covid-19.
Broadway might be closed, but the performers have been producing free on-line content for all to enjoy. They have also been raising money for a wonderful organization called BC/EFA, which has been providing emergency financial relief for performers in need. Since theatre relies on people gathering in one spot to enjoy an experience, social distancing has put almost every performer temporarily out of a job, so any support you can give is appreciated.
When the theatres open, I am so excited to cheer loudly from the audience. I am especially looking forward to the opening of COMPANY.
I wrote a blog entry about SIX, which was supposed to officially open March 12th , but all of Broadway was closed a few hours before curtain, due to Covid-19. In royal fashion, I'm sure they will have an even more spectacular opening night that originally planned. Go and cheer these powerful queens on as soon as you can!
Also, check out my tips for seeing Broadway on a budget!
Take a Tour
I love taking tours. For me, taking a tour is the best way to learn about New York City. I am a huge history nerd, so I love taking historical tours, but there is truly a tour for everyone. There are pastry tours, styling tours, tours in a vintage 1920s car, tours in a pedicab, mafia tours, prohibition speakeasy tours, and more. Whatever your taste, there is a tour for you.
The tourism industry has taken a huge hit, so booking a tour would be a lifeline for someone in the wonderful community of tour guides. It will also help a local see the city in a totally fresh way and help a tourist make the most of their vacation.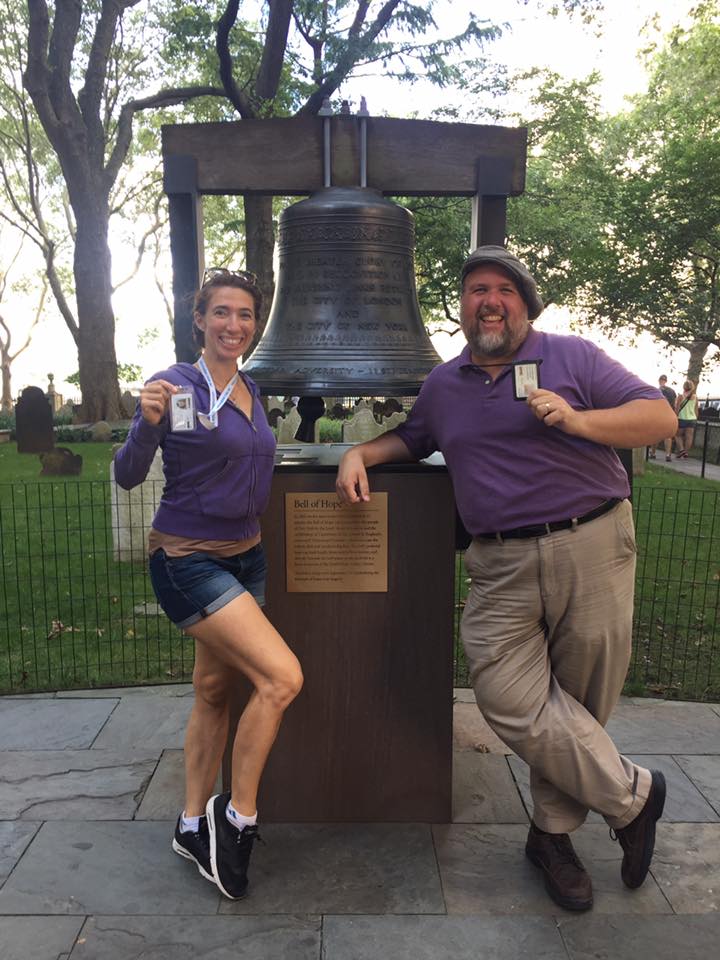 I recently visited Morocco, and my tour guide, Tarik, completely made my experience. He suggested the best food, historical sites, and parks for me to visit. He also taught me about local customs so that I could fit in like native Moroccan. Without him, my trip would have been very different, and I would have missed so much Moroccan magic. I know our New York City tour guides do the same for all of our guests.
People Watch in Washington Square Park
I always tell my tour guests that Washington Square Park is the best place to people-watch in New York City. On any normal day, you will see street performers ranging from jazz quartets to drum circles to stand-up comedy to Shakespeare to acrobats to piano concerts! People will actually push baby grand pianos down the street so that they can play them in Washington Square Park! I look forward to seeing these artists share their joys and their talents in the beautiful outdoors.
While I'm in the Village I will also ususually grab a slice of pizza from Fiore's, a small local business that makes one of the best slices in Manhattan. Then I'll walk to Morgenstern's to get ice cream. They have 88 different flavors, each more unique than the next. If it's a hot summer day, this is the perfect treat!
Explore Bedford Avenue
Bedford Avenue in Williamsburg has some of the best food and best shopping in New York City. I recommend finding Brooklyn Charm, a local jewelry shop where you can actually make your own jewelry, then head south towards CatBird, another small locally owned business with all sorts of different trinkets and treasures. Keep walking south and you'll find a wealth of vintage stores, small business, and delicious restaurants. You can then walk to Domino Park and get beautiful views of Manhattan.
Visit the Apollo
I am the worst Harlemite ever. I have never actually seen a show at the Apollo. I've taken tours of the Apollo and am well-acquainted with the history, but I still need to see an actual show. As soon as we are allowed to gather in large groups, I look forward to having a true Apollo experience!
While you are in Harlem, I suggest exploring more of this vibrant neighborhood. Fellow travel blogger Adventurous Kate created a wonderfully comprehensive list of 124 Best Things to Do in Harlem, including many small local restaurants and shops you can support. After Covid-19 has dissipated, visiting these local small business will be so important to their survival.
Visit Governors Island
By the time this all passes, it might be May 1, which is listed as Governors Island's opening day! Governors Island is the perfect place for a New Yorker to have a "staycation." This 172-acre island just 800 yards away from Manhattan is home to lush rolling landscapes, grassy hills, exhilarating slides, and gorgeous views of the Statue of Liberty. During the summer, Governors Island is home to fun events ranging from military re-enactments to the 1920s Jazz Age Lawn Party. I look forward to hopping on the Governors Island Ferry for the brief jaunt across the water to visit this outdoor summer oasis.
UES Ice-Cream Shoppe/Speakeasy
My friends and I had planned on having a girls night out this week at the UES Ice-Cream shoppe, which is an ice cream shop with a speakeasy in it! The NY Post wrote this great piece on UES Ice-Cream Shoppe that inspired my friends and I to pick a date and enjoy! Our G.N.O may be delayed, but I am certainly looking forward to our rain check!
Final Thoughts
What are you looking forward to the most when we are allowed to socially gather and experience the Big Apple "IRL?" (In real life.).
I'm looking forward to hugging my friends, eating delicious food, and listening to live music! Sharing experience to me is what makes New York City so magical. In the meantime, let's all do our part to keep our world healthy and happy.