My boyfriend's daughter, Eliza, has been OBSESSED with SIX for quite some time. I managed to snag tickets to a preview performance, which we gave to her as a birthday present. She was thrilled!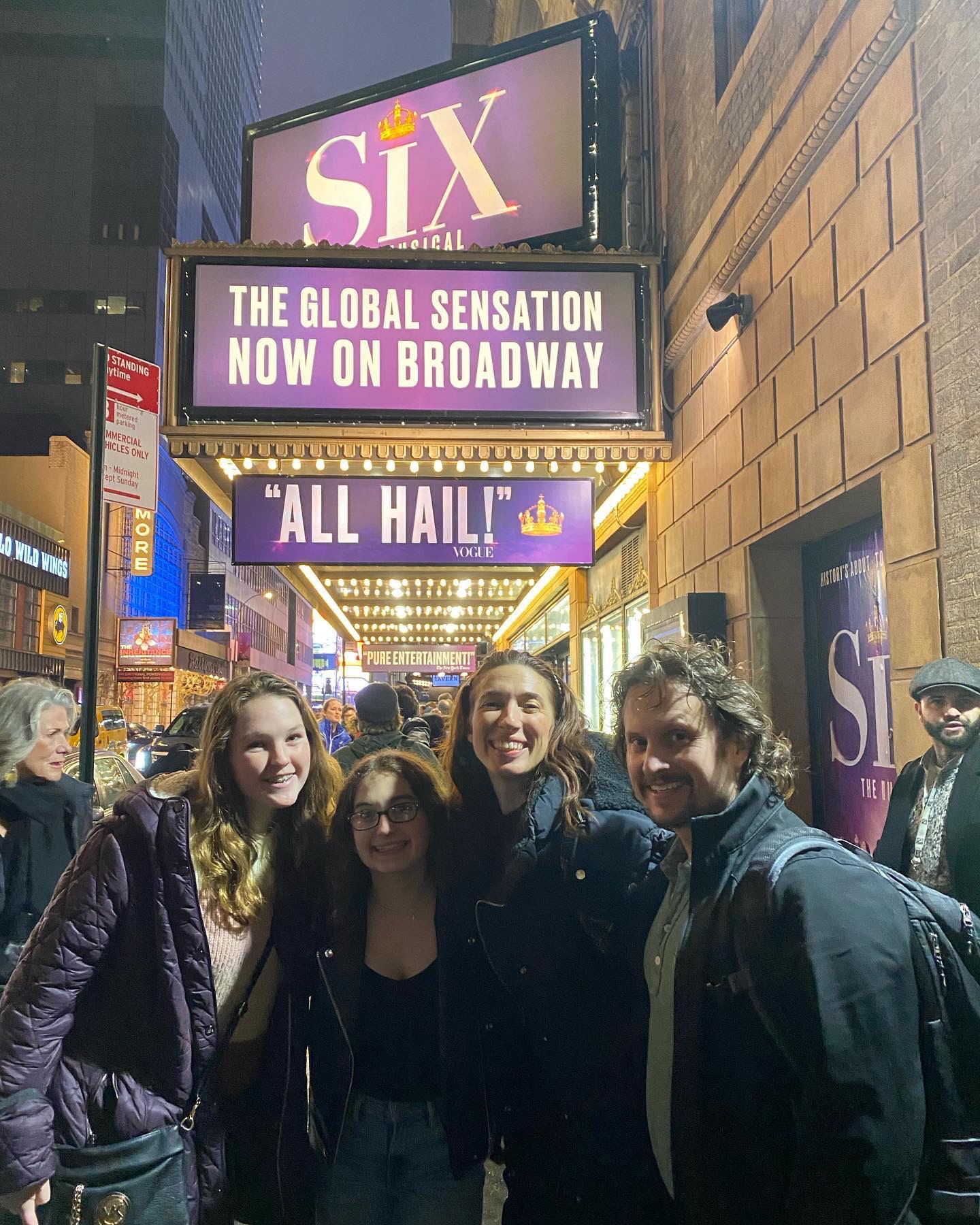 Now, when you have a 14-year-old obsessed with a musical, you worry that A) it won't live up to her expectations and B) you will be too old a decrepit to appreciate and enjoy it.
Fortunately, with SIX, everyone was delighted.
SIX is exactly what the world needs right now!
The Woman Power musical has a created a world where every single person on stage, (the band included), is a fierce female, who elevates the others. You see color, size, and shape, represented as equally strong and beautiful. And, because the subject is about life in Tudor England, specifically the SIX wives of Henry VIII, you feel a little bit smarter just witnessing it.
The costumes are fun, the music is catchy, and the talent is truly powerhouse.
Eliza, her friend, my boyfriend, and I, couldn't decide which Queen was our favorite. (Sort of the point of the show…!) Each queen is endowed with a song that portrays her character as a strong woman who shouldn't need a man to be remembered by history. They can also all bust a mean move on the dance floor.
This show is especially great if you are traveling with girls or looking for a fun GNO. It's also really short, in terms of Broadway shows, so you can get a drink afterwards.
A word of advice, the theatre it is playing in is notorious for having limited bathroom stalls! Don't believe me? The New York Times wrote an article about it! You…have…been… warned. SIX is also performed without an intermission. As such, I strongly suggest you use the loo before you get to the theatre. That way you can enjoy all 80 brilliant minutes of SIX and even have time to visit the Merchandise table. (Eliza got a hoodies which she swears she will wear every day for the rest of her life. I got a red-and-gold "I'm the Queen of the Castle" bling pin.)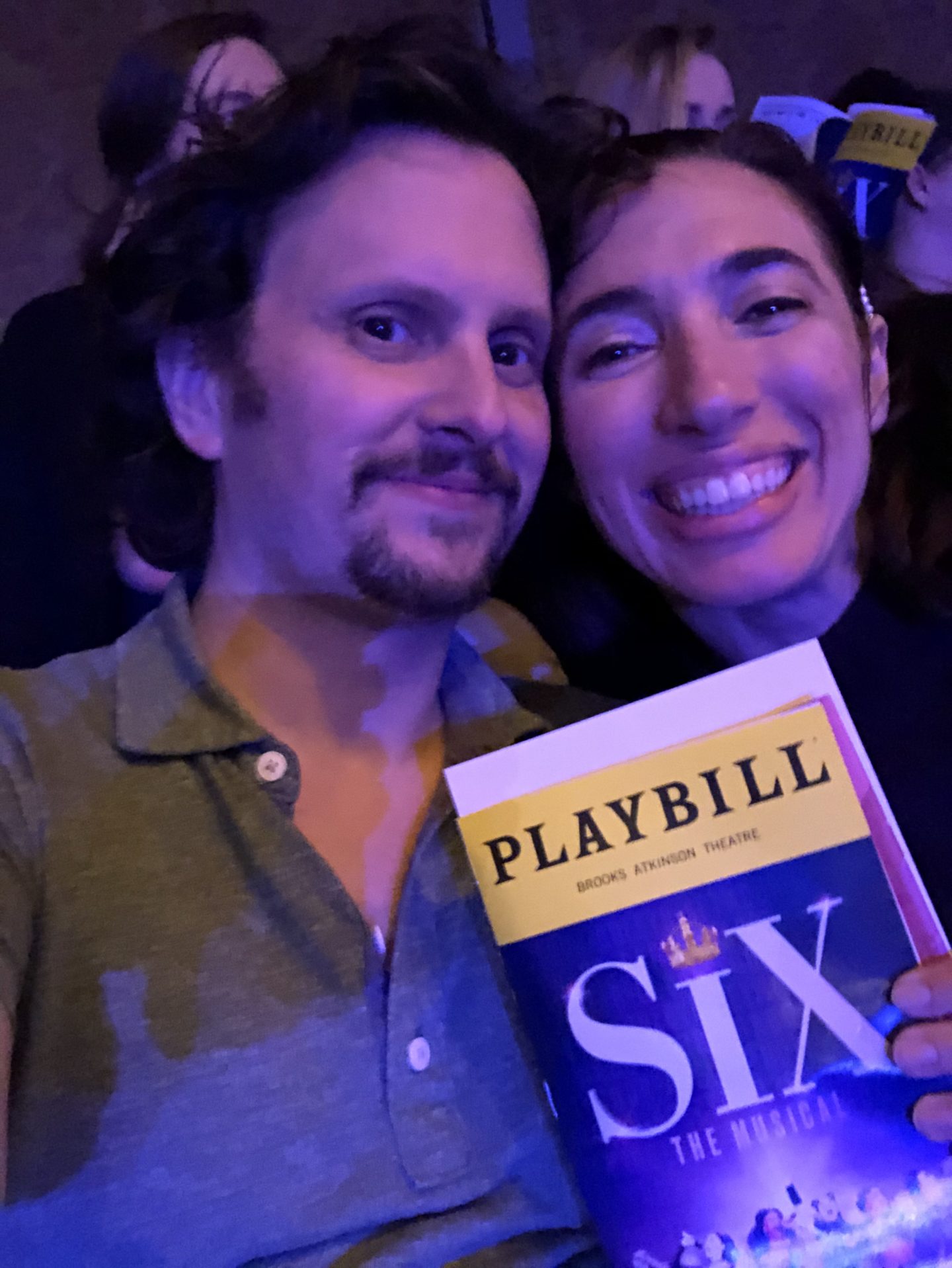 As the advertising states, SIX is a global sensation, so tickets might be a bit difficult to come by, but you may still be able to snag discount tickets. Check out my blog post on seeing Broadway on a Budget. If all else fails, this show is definitely worth splurging for a full-price ticket.
Another pro tip: We had dinner at Mom's Midtown before the show. The food was delicious and I got a drink called the Camila. It was the best cocktail I have ever had! They also have the most instagram worthy milkshakes in town.
If you would like to learn more about the musical, you can certainly go down a YouTube rabbit-hole. I love interviews with the very young creators of the show such as the video here.