No one seems to be sure whether or not we should be sheltering in place, going out to support local businesses, going out to work (if our jobs even exist), or if venturing out for fresh air safe at all.
It seems the only thing that is definitely safe on our sitting on our sofas and staring at the piles of toilet paper we have hoarded.
The good news is, there are ways to experience the big apple from the comfort of your living room.
Here are some ideas!
ENJOY THE ARTS!
The Metropolitan Opera, The National Yiddish Theatre Folksbiene, and a Live Stream Concert Series benefitting a wonderful organization called the Actors Fund, all have launched online streaming programs that you can enjoy at home! My hope is that you will fall in love with these organizations online, and then become enthusiastic patrons once the world returns to normal! Theatre has always been my first love, so it fills my heart with joy to see arts organizations constantly giving to the community.
Also, many theatre companies are really suffering at the moment. If you had a ticket for a cancelled performance, please consider either rebooking your ticket for a later date or "donating" your ticket to the theatre. Things like this economic tragedy can make a theatre company go under, and I'd much rather lose the $100 ticket I purchased for March 19th Company XIV show than see this beautiful company have to fold due to financial hardships.
VISIT A MUSEUM
Many of New York City's best museums have put various pieces of their collections and exhibits online so you can explore them virtually from home. Here are a few of my favorites!
The 9/11 Memorial & Museum also has a fabulous app that you can download on a smart phone for free. You can give yourself a virtual tour of the museum via the app.
EXPLORE VIA PODCAST
There are so many fabulous podcasts about New York City. As a tour guide, podcasts are one of the most valuable learning resources we have. They can also keep non-tour guides occupied for hours just marveling at stories of the city.
The Bowery Boys are generally regarded as the go-to sources for anything New York City history related. They are so revered by the NYC Tour Guide community that they were invited two host the GANYC Apple Awards for the past two years.
I also love the Tenement Museum's podcast – How To Be American. "How To Be American" examines the history you 'thought' you knew and shares the stories of the immigrants, migrants, and refugees who've helped shape the story of America. Since immigration has been in the news so much, I feel this is an important listen for us all.
Joanna and Kevin's Big Show is a past winner of the GANYC Apple Awards Outstanding Achievement in Spoken Word. Listening to this podcast you will get to meet burlesque dancers, painters, historians, photographers and more who all make New York City the wonderful city we know and love today. https://fitzpatrickauthor.com/tag/joanna-kevins-big-show/
EXPLORE VIA BOOKS
There are so many books about New York City. In fact, there are way too many to list here. Hopefully some of my guide friends will list their favorite NYC books in the comments.
I'm going to shamelessly and PROUDLY promote one of my best friends in the world, Gina Marie Guadagnino. She recently published her very first novel, The Parting Glass. This is a historical fiction book, for which Gina did a LOT of historical research. If you read one book during this pandemic, I encourage you to pick up this one. I listened to it via the excellent audiobook format and loved it.
"Downton Abbey meets Gangs of New York…a gem of a novel to be inhaled in one gulp" (Kate Quinn, New York Times bestselling author) about a devoted maid whose secretive world is about to be ripped apart at the seams—a lush and evocative debut set in 19th century New York that's perfect for fans of Sarah Waters's Fingersmith and Emma Donoghue's Slammerkin.
I also need to promote The Pearl Dagger (An Art Deco Mystery) by L.A. Chandlar, which won the 2020 GANYC Apple Award for Outstanding Achievement Book Writing (Fiction.). What better way to whittle away the hours than by engaging in good old fashioned murder mystery fun.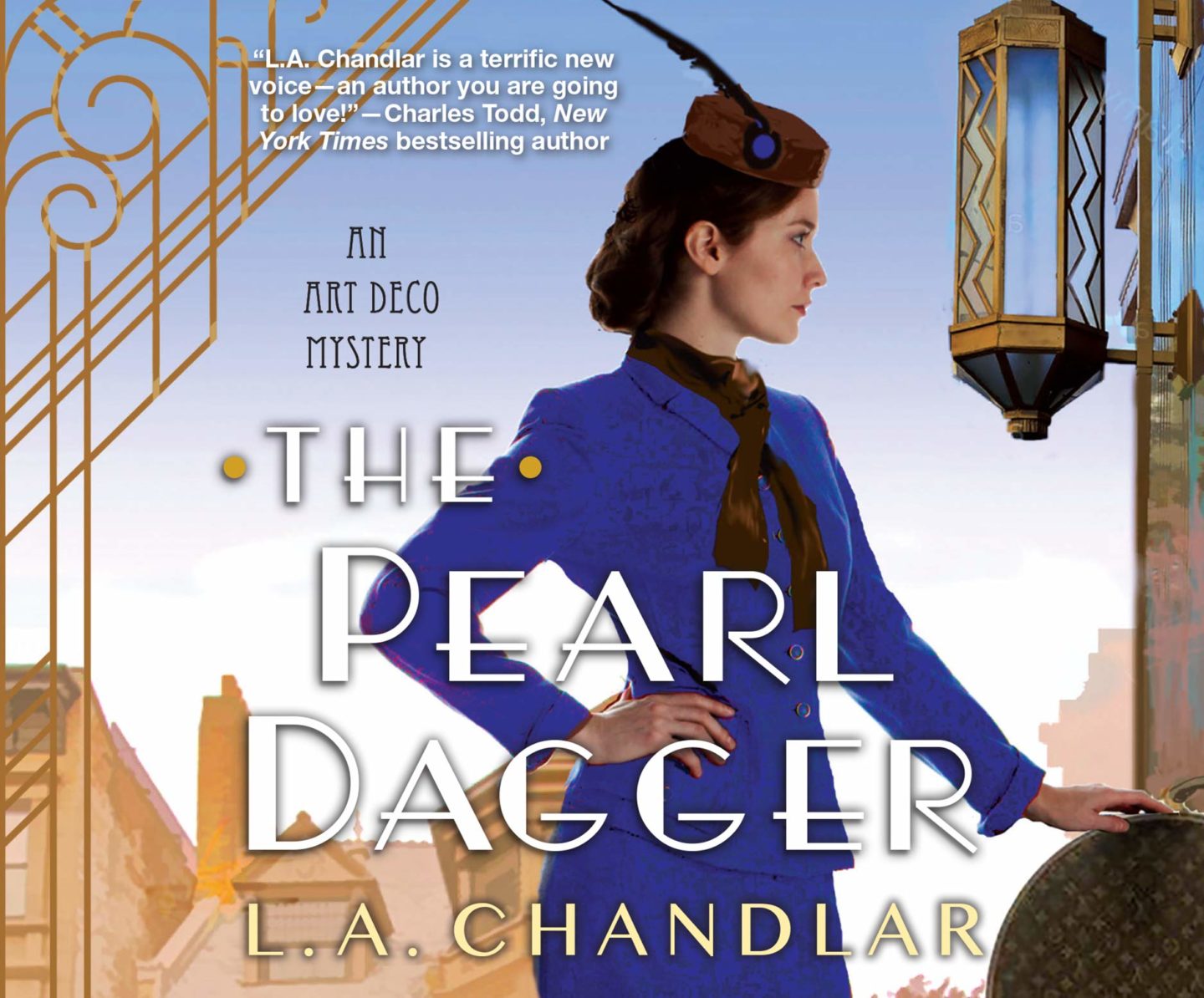 In terms of NON-Fiction, The Great Bridge: The Epic Story of the Building of the Brooklyn Bridge by David McCullough is a favorite of mine. I've actually read it three times!
The Island at the Center of the World: The Epic Story of Dutch Manhattan and the Forgotten Colony That Shaped America by Russell Shorto is another tour guide favorite.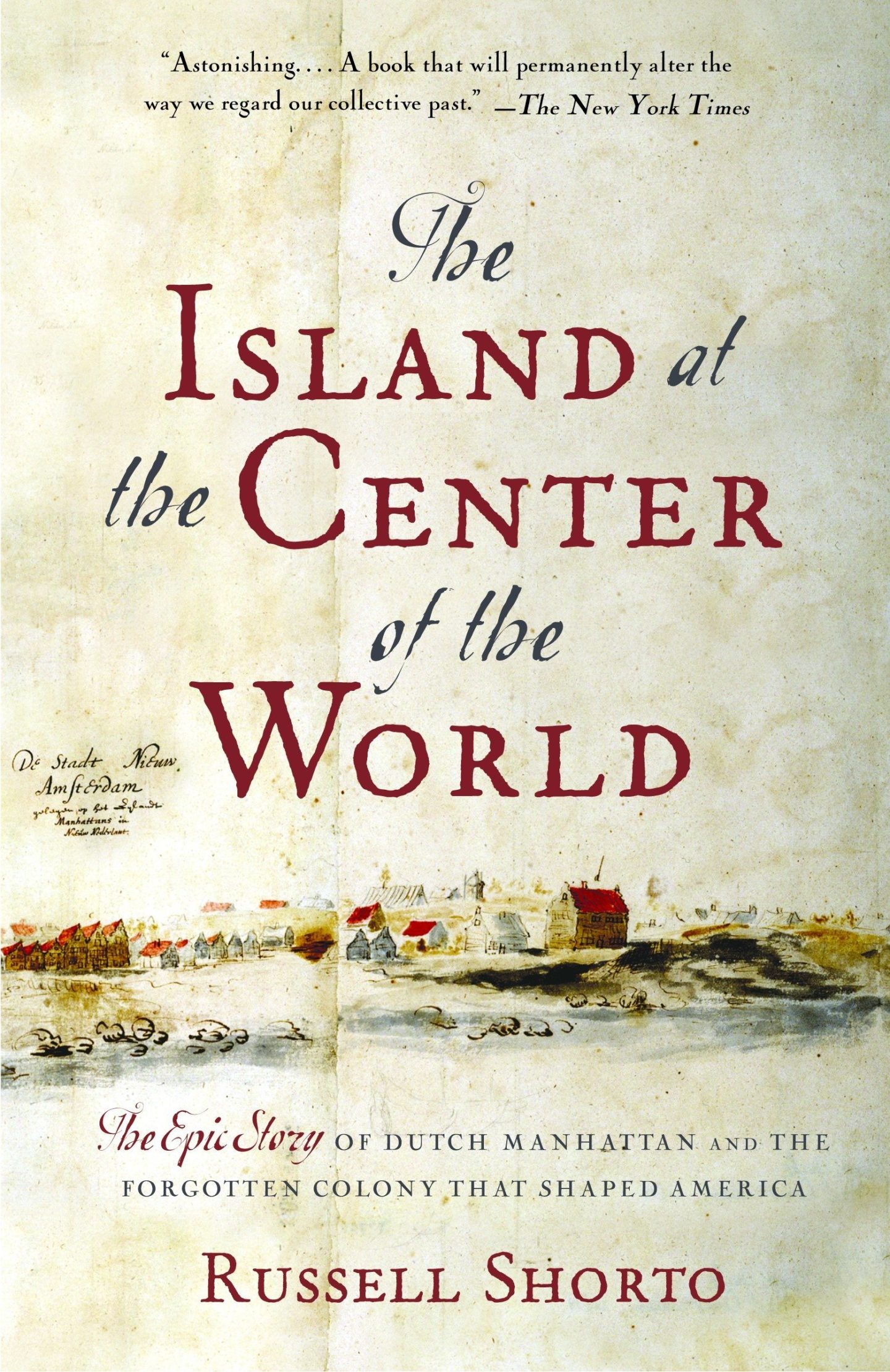 If you are reading up for awesome stuff to do once it is okay to leave our homes again, I encourage you to check out our 2020 GANYC Apple Award winner for Outstanding Achievement in Book Writing (Non-Fiction) 111 Places in Da Bronx That You Must Not Miss by Kevin Fitzgerald. Also, our 2020 GANYC Apple Award nominees 111 Rooftops in New York That You Must Not Miss by Leslie Adatto and BE NY Family: For Kids of All Ages by Patrick Van Rosendaal.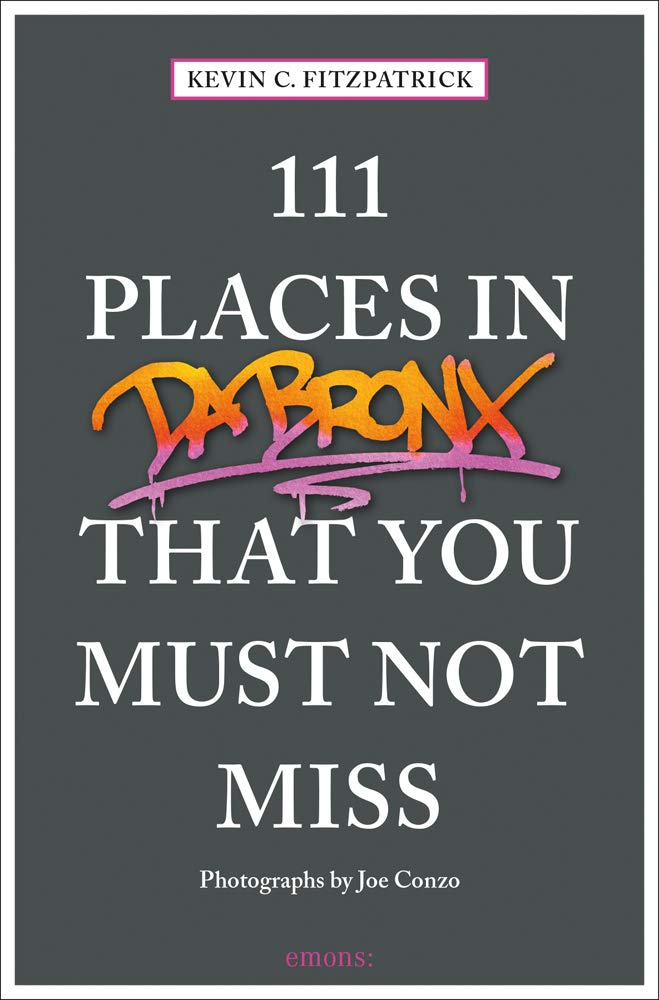 BOOK A TOUR FOR THE FUTURE AND BE A TOURIST IN YOUR OWN CITY
Right now, the NYC Tour Guide Industry is experiencing a massive recession. In general, March, April, and May are our "busy" months. It is especially important that guides fill our coffers during these months since January and February are typically very slow.
Because of Covid-19, most guides have lost all of their income for March and April due to cancelled tours. We expect it will be a while before tourists feel comfortable travelling booking tours, so we are hoping that LOCALS will be excited about being a tourist in their own city!
There are some great tour companies.
I work for the Levy's Unique New York, City Tales, and Ray's Food and Walking Tours.
While I can't guarantee that I'll be giving a tour on a given day (unless you specifically request me from the Levy's Unique New York – and you CAN), every single guide who works at each of these companies is inspiring, knowledgeable, and engaging. I learn from each of them every day. I strongly believe all of these companies offer incredible tours that I am proud to recommend.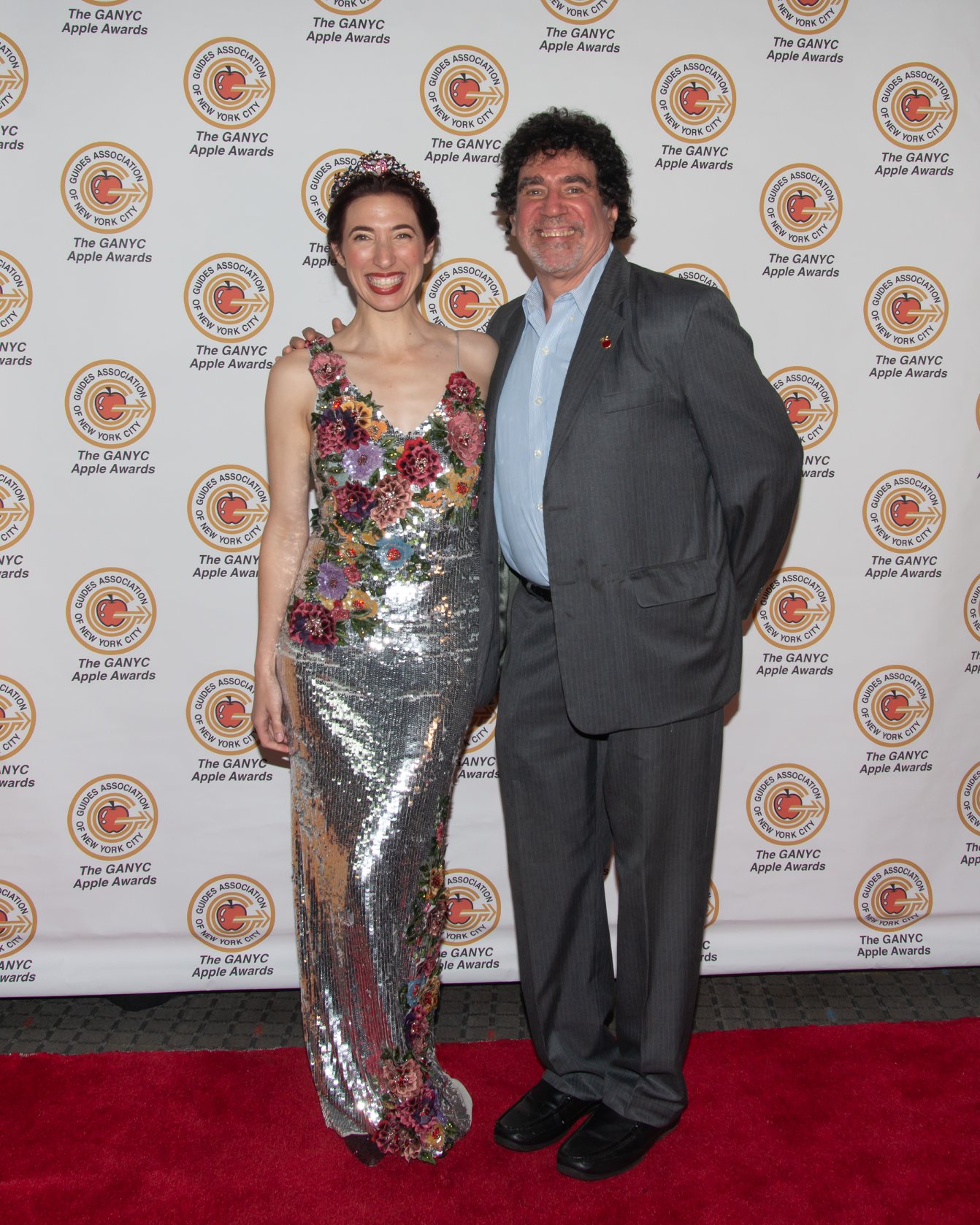 I also work at One World Observatory, and again, I can't guarantee that I'll be scheduled on any given day, every single tour ambassador that works there is wonderful. I encourage you to purchase a ticket (and maybe a tour!) and gaze down at the city from 1254 feet above it. We are the only NYC observatory with tour guides!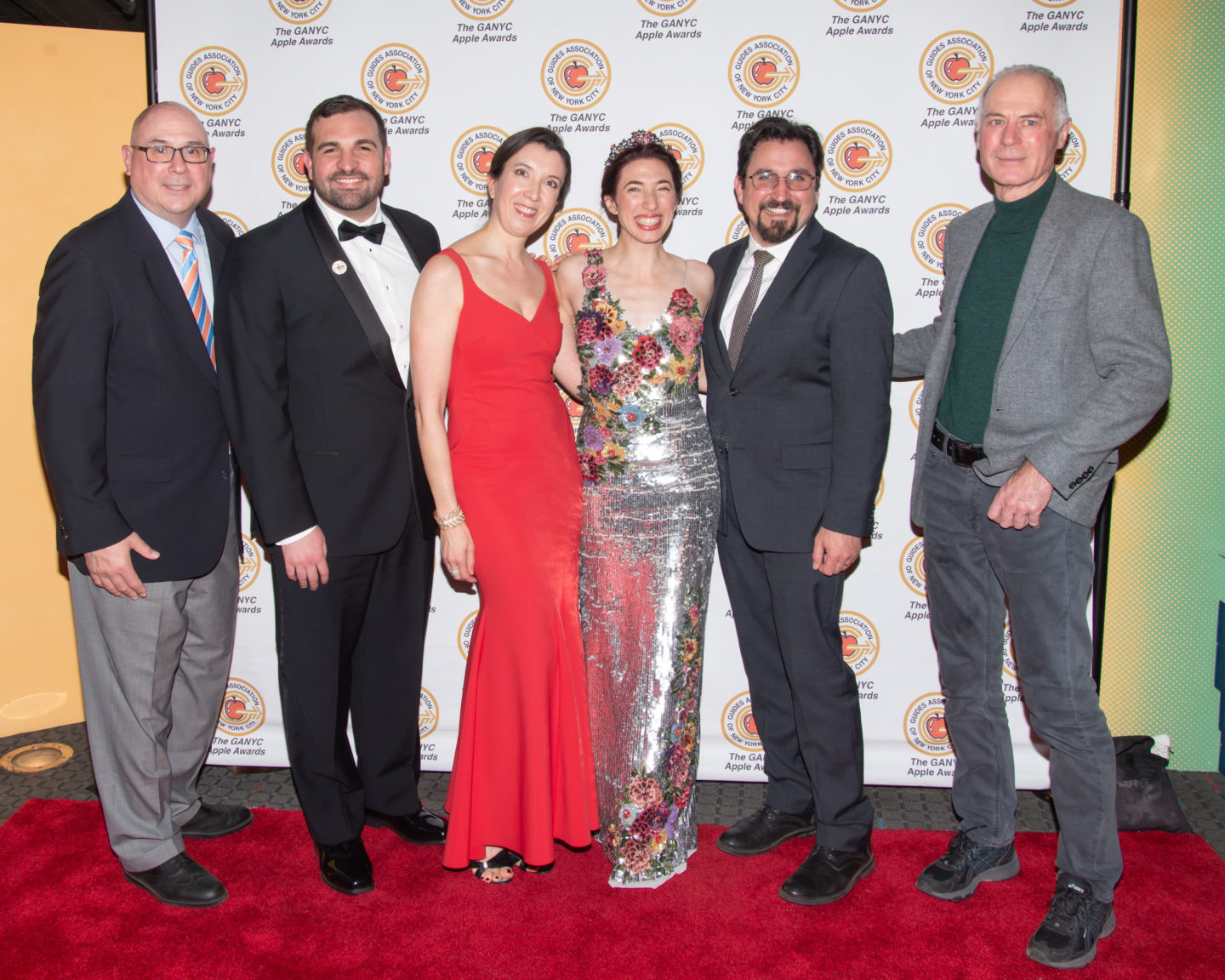 Other Wonderful Tour Companies
Scott's Pizza Tours: Taking this tour is one of my favorite memories in NYC! I STRONGLY encourage you to book one of these tour as soon as possible! Your life will be made exponentially better!
Harlem Heritage Tours: If you want to learn about the rich and wonderful history Harlem, book a tour with this company.
Broadway Up Close: This company offers the BEST theatre tours in NYC. I've taken all of their tours and learned so much on each one! The owner, Tim Dolan, is also the nicest guy and an incredibly talented performer in his own right.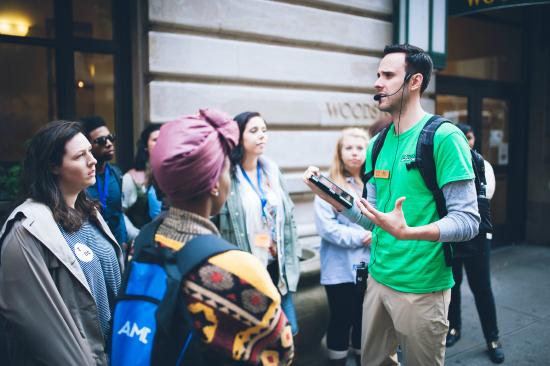 Custom NYC Tours: Owner Jeremy Wilcox is one of the most passionate and generous tour guides I have ever met. I have taken his Street Art & Graffiti Tour and his Dyker Heights Christmas Lights Tour. I encourage you to look through his offerings and book whichever tour description excites you the most. You will have a welcoming guide to help you learn the secrets of the city.).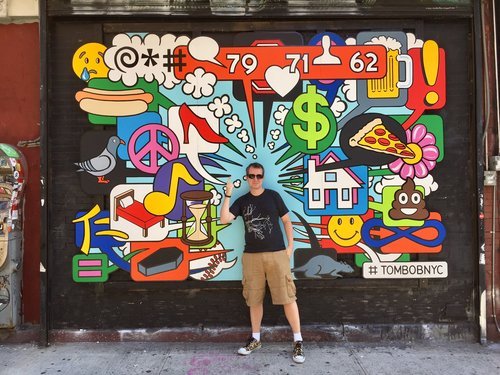 Bowery Boys Walks: The Bowery Boys Podcast was so successful that they launched their own tour company. They are led by some of the best tour guides in NYC and will surely make NYC history come to life!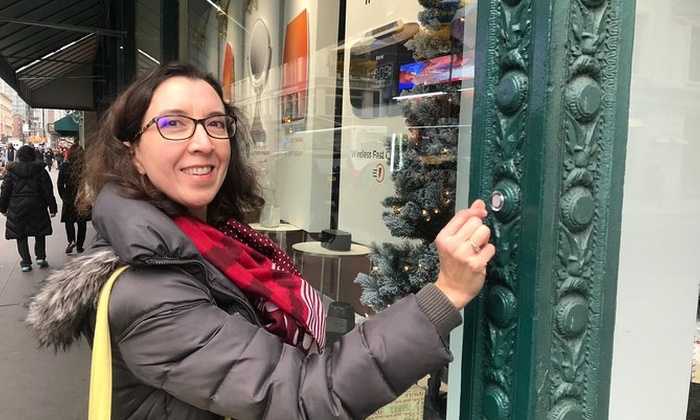 I also encourage you to peruse the Guides Associtioin of NYC website for tour guides. Two of my favorite guides that will happily design a custom tour for you are Matthew Baker and Jonathan Turer. If you like the way I guide or talk about NYC, these two guides trained me and continue to advise an inspire me on a daily basis. You would be exceedingly lucky to learn about NYC through their eyes! If you are looking for another peppy musical theatre/opera performer guide, I encourage you to contact my good friend and fellow guide/performer Catie Shelley.
HELP OUT PEOPLE IN NEED
The situation is constantly changing, so please listen to the advice of medical, city, and government officials. If you do not feel well, or comfortable, do not leave your home. I am in no way encouraging to put yourself or others at risk.
That being said, there are organizations that could really use help right now.
I am involved with an organization called Sing for Your Seniors. One of the senior centers we visit is Encore Community Services. One of their services is a meals-on-wheels program for homebound seniors. I volunteered with them the morning that I started writing this blog, delivering fresh meals to various seniors. It was quickly apparently how important this work was. So, in a call to action, if you feel healthy and safe, and would like to volunteer to help bring food to seniors, contact: jasquino@encorenyc.org Also, pro-tip, bring a friend to deliver the meals with. It makes carrying the carts and delivering the meals much easier and more joyful.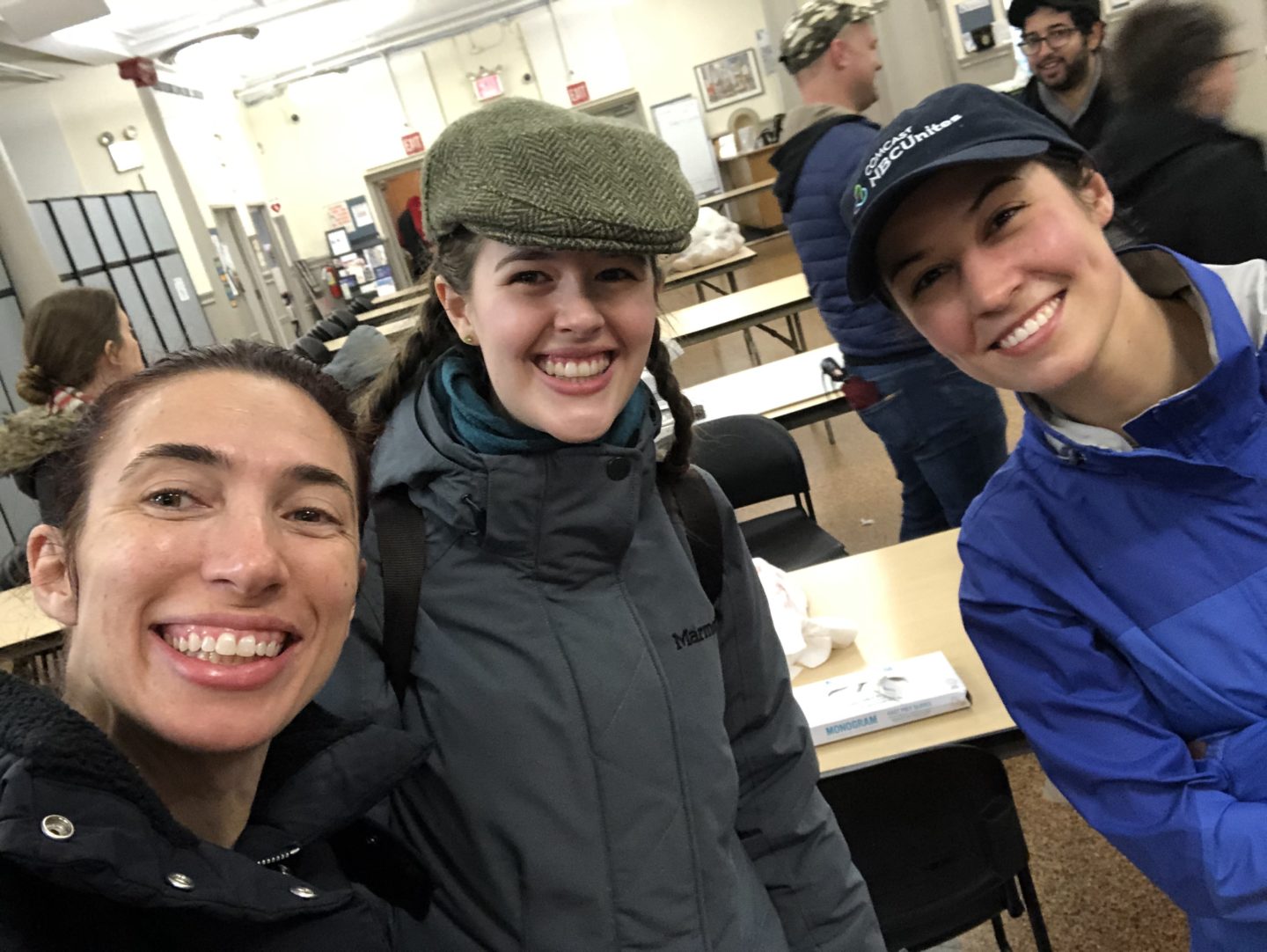 If you do not feel comfortable venturing out, I encourage you to donate to Broadway Cares/Equity Fights AIDS which has set up a COVID-19 Emergency Assistance Fund.
Every single penny of the BC/EFA COVID-19 Emergency Assistance Fund goes towards helping those onstage and behind the scenes to get the health care, emergency financial assistance, and counseling, that they need during this pandemic. Theatre is one of the most wonderful cultural miracles New York City has to offer locals and tourists alike, so let's make sure our artists are supported during this trying time!
FINAL THOUGHTS
I hope that everyone is staying safe and sane. There is a lot to explore from the comfort of your couch. You can always bust out a NYC documentary. You have the time, so this is the perfect time to imbibe all 17.5 hours of New York: A Documentary Film by Ric Burns. Check out your favorite fitness instructors on social media, because mine are all leading free classes to help us not turn into total marshmallows. (Though I did eat two to-go Schmackary's cookies today and am going for a third!). See if your favorite local store is still open, they'd most likely be extremely grateful for business. My local wine shop, Hamilton Wine House, has a delivery service and a wonderful app that makes ordering easy. My local grocery store has even managed to keep toilet paper on the shelves.
New York is about community, and we can have that community, even if it's a virtual cyber community for a little bit.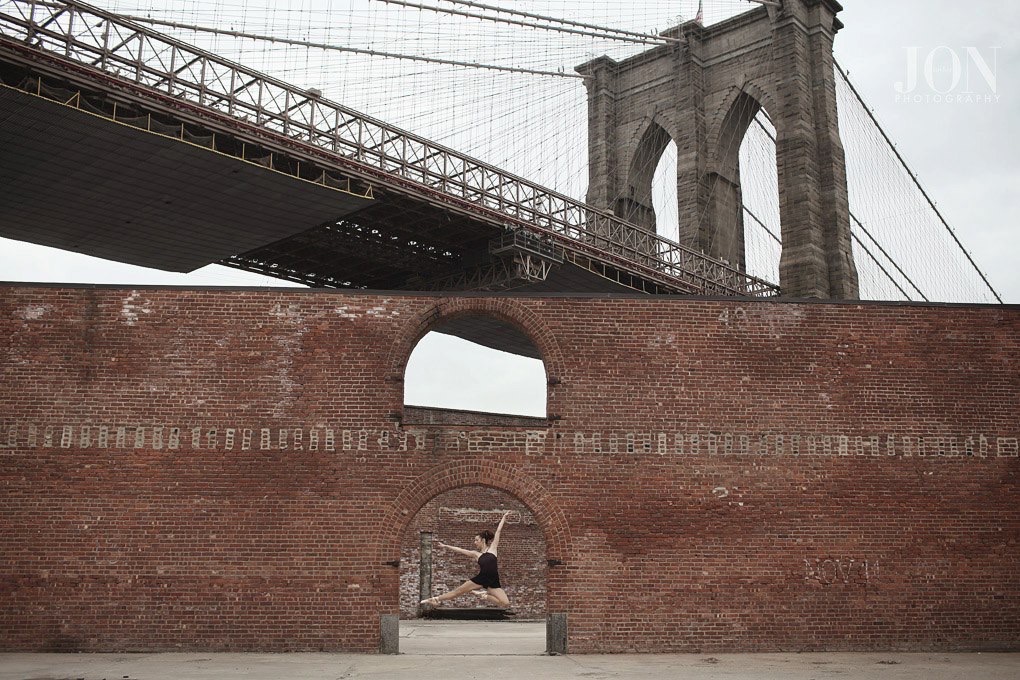 Be safe! Be well! Be creative! Love to you all!