The best outdoor bar in NYC this summer is docked at West Harlem Pier – the Baylander Steel Beach IX-514.
The sun was scorching hot, beating down on my shoulders, as my friend and I walked along the Hudson River. "I really want frosé," I sighed. We looked around and there was no frosé in sight. There was, however, a battleship. From where we stood, it looked like the battleship had a bit of a party on it, so we decided to investigate.
When we approached the entrance of the ship, we discovered, much to our delight, it was actually a restaurant called the Baylander! Even more perfect, it served frosé! We decided to check it out.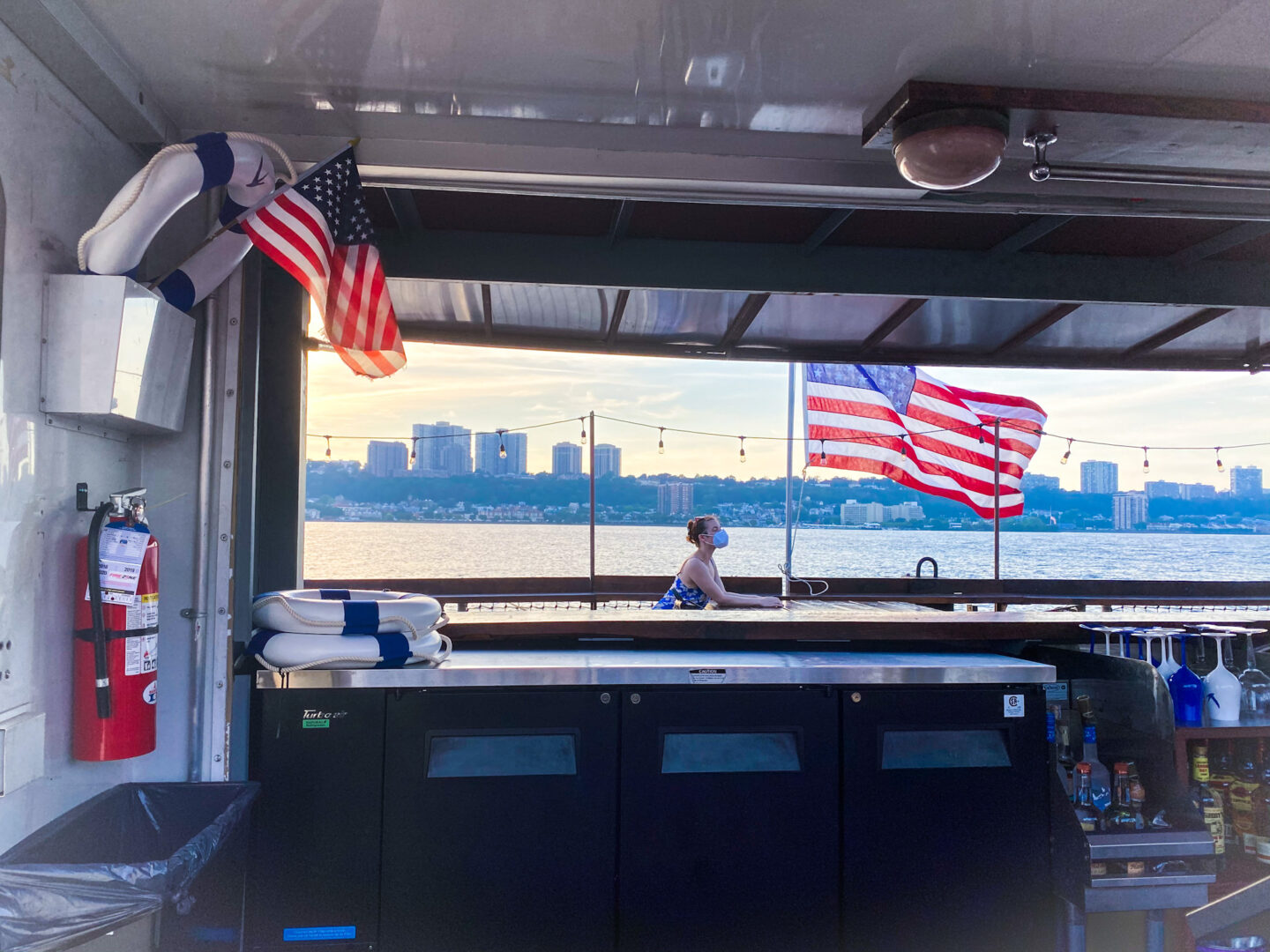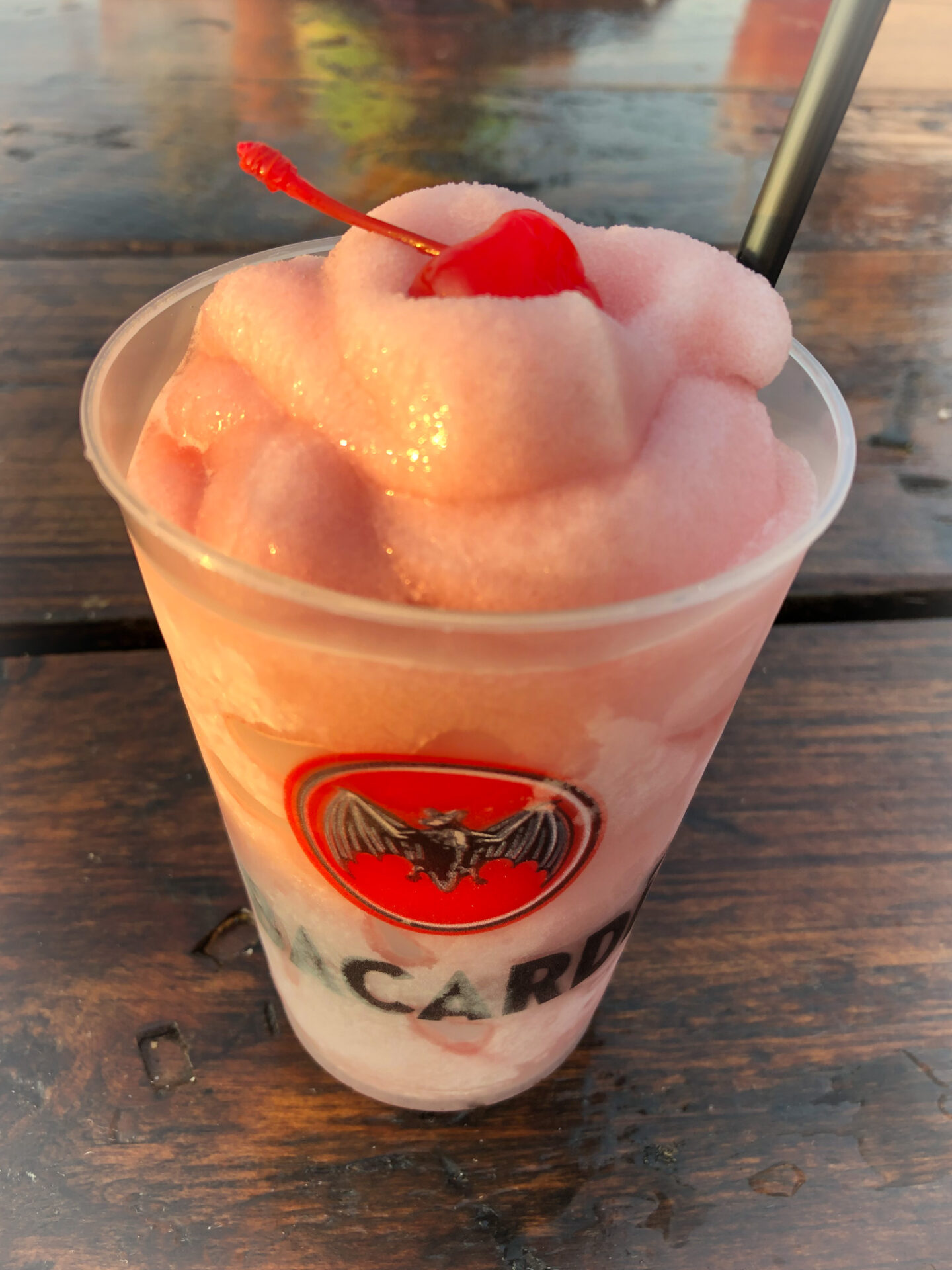 The first thing we noticed was how seriously the Baylander took health and safety protocols. They took our temperature and asked that we sanitize our hands before boarding. We were instructed to always wear our masks unless we were safely socially distanced (at least 6 feet away from anyone) or physically sitting at a table, which were all nicely spread out from one another. The tables were also giant, so, even within your party, it was easy to socially distance. Every surface we saw had a bottle of hand sanitizer visibly placed for public use. These precautions gave us confidence that this would be a safe outdoor dining experience.
We totally lucked out and got the best seat on the ship. It overlooked the Hudson river and received a refreshing sea breeze to cool us off. We ordered a first round of drinks. The frosé was everything I had dreamed of. Some might even go as far as to say that it is the best frosé in NYC. The only problem was that we drank it way too fast, which of course meant we had to order another round!
With this second round, we ordered food. The Baylander has an assortment of tasty treats which range from lobster rolls and fish tacos to large leafy salads. There is something delicious for everyone. My table tried the hot dog, shrimp tacos, fish tacos, shishito peppers, kale salad with shrimp, and spicy French fries, all of which were fabulous. It was the perfect bar food to eat out on a boat while watching a luminous sunset!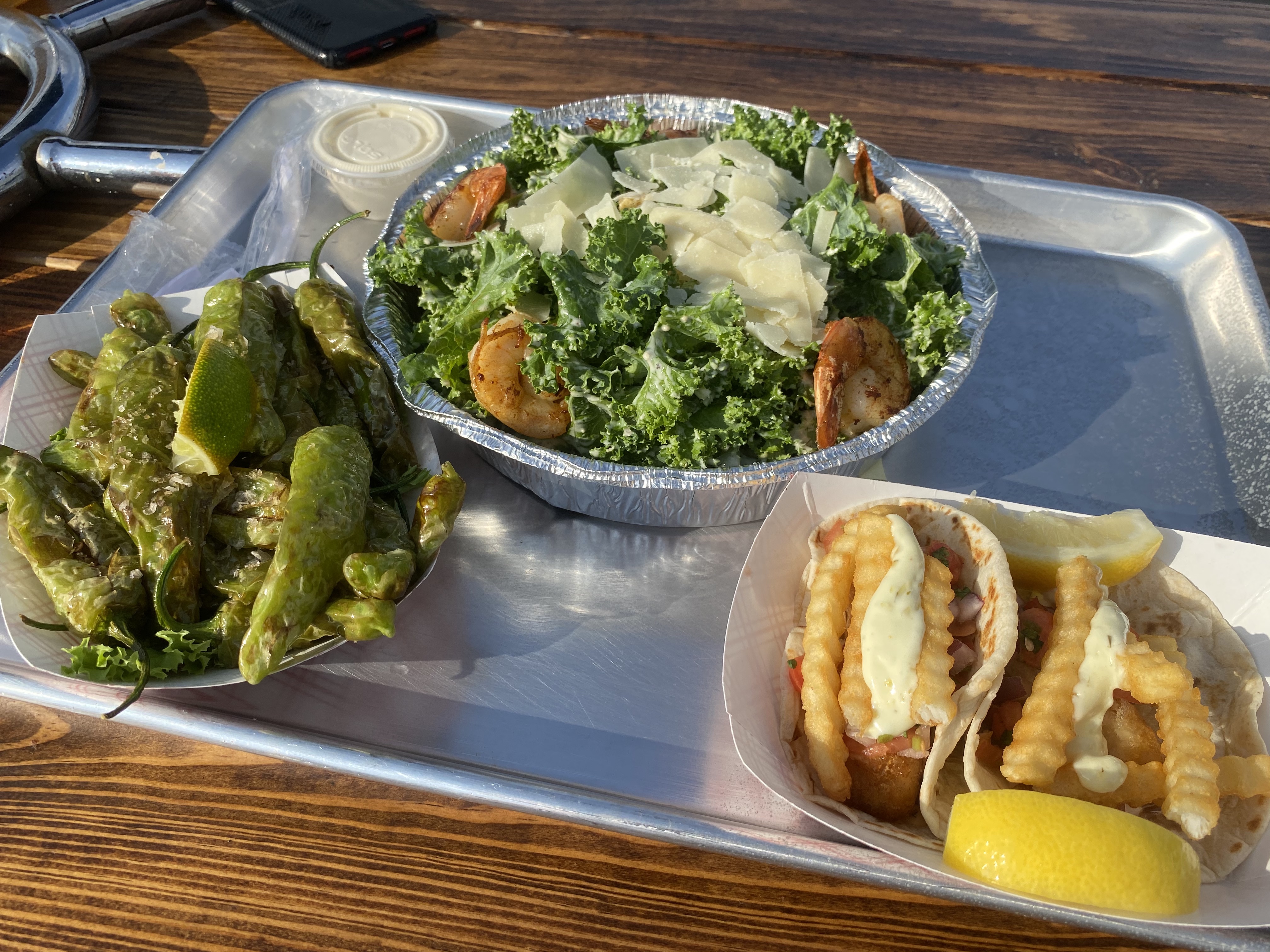 As we settled in to our third round of drinks, the owner of the Baylander, Michael Trenk, came up to our table and started talking. He was very outgoing and kind. We discovered that the ship used to be a helicopter landing trainer! He excitedly told us that the Baylander Steel Beach IX-514 (the ship's full name) was the world's smallest aircraft carrier. After his two Upper West Side bars were forced to temporarily close due to the Covid-19 pandemic, Trenk was inspired to transform the Baylander into a bar. The Baylander is now an opportunity for New Yorkers to dine outdoors, get a tiny taste of history, and even bring their dogs!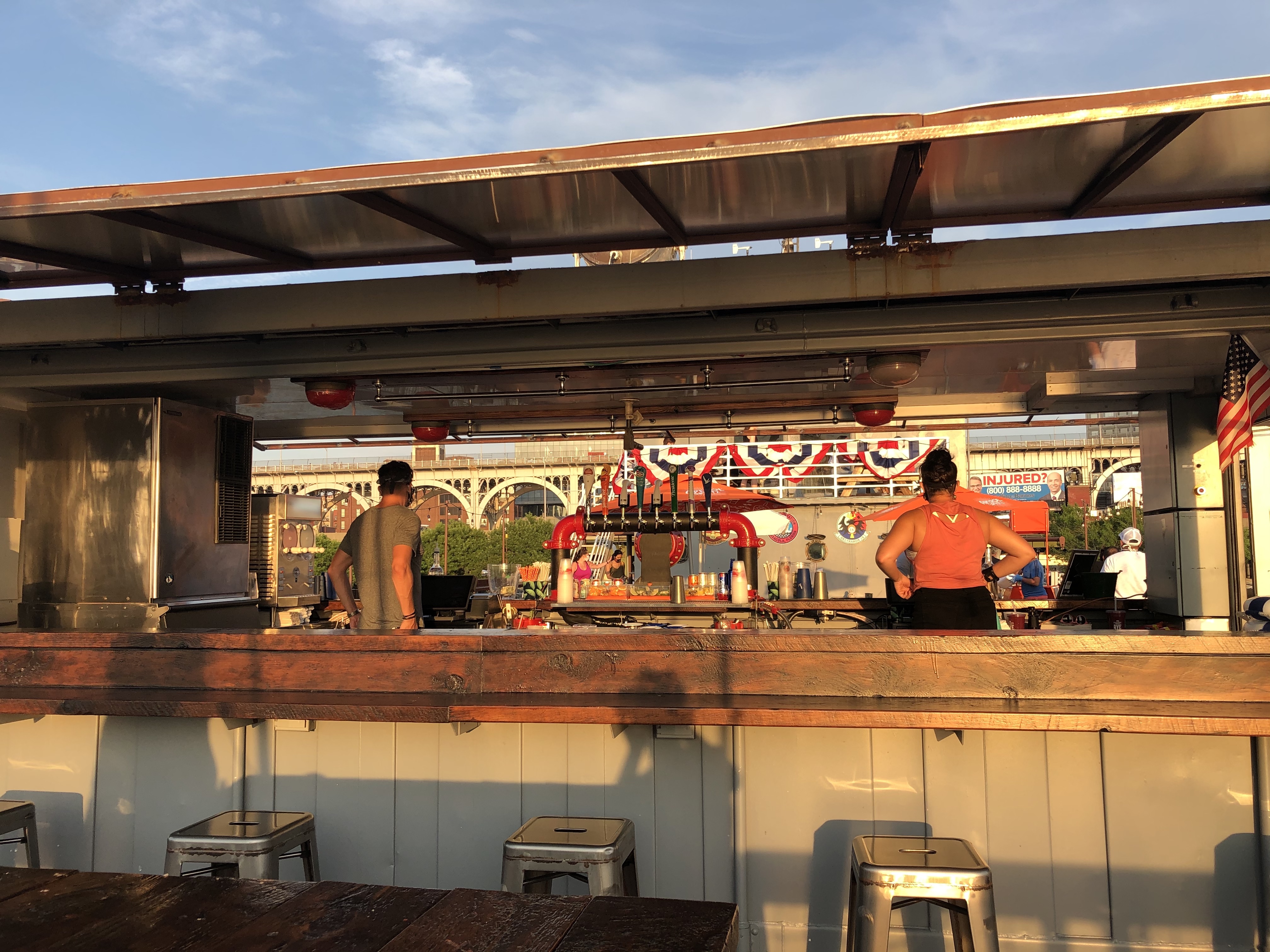 The Baylander is a dog-friendly restaurant, and we noticed many dog-walkers taking brief respites from their outings and grabbing a quick cooling adult beverage. Trenk also told us that we had happened to stumble upon this outdoor dining oasis on it's second day of operations! Very patriotically, the Baylander opened on the Fourth of July. We rolled in a day later. What a lucky find!
Since this first experience, my friends and I have returned to the Baylander every weekend. Each experience is immensely enjoyable. The bartending staff is super fun. It is easy to become fast friends with them! My friends and I started bringing our significant others, and find that an evening at the Baylander is the perfect date night activity in NYC during Covid-19. You're outdoors, the setting is beautiful, the music playlist is energizing, and everyone has huge smiles on their faces.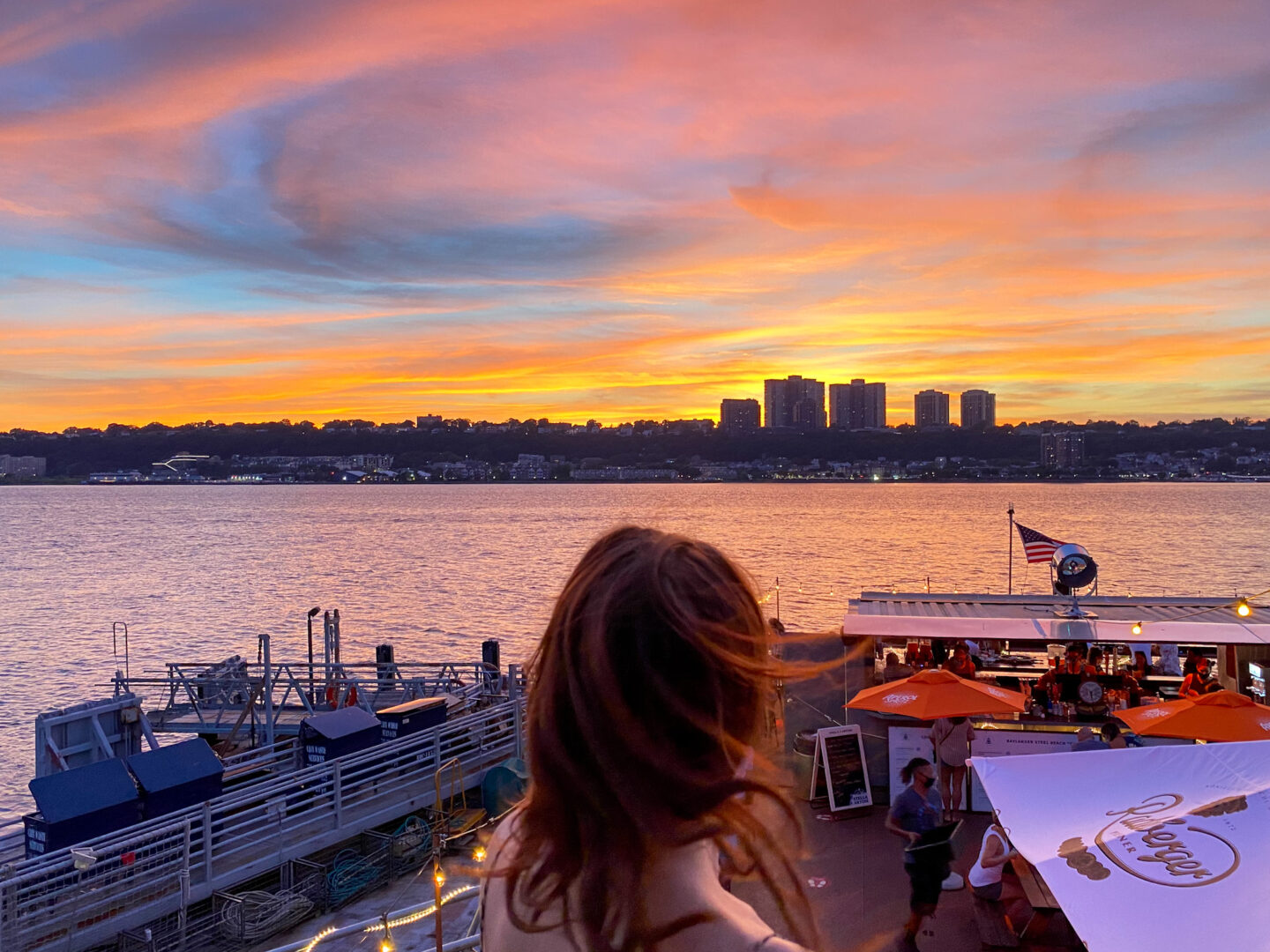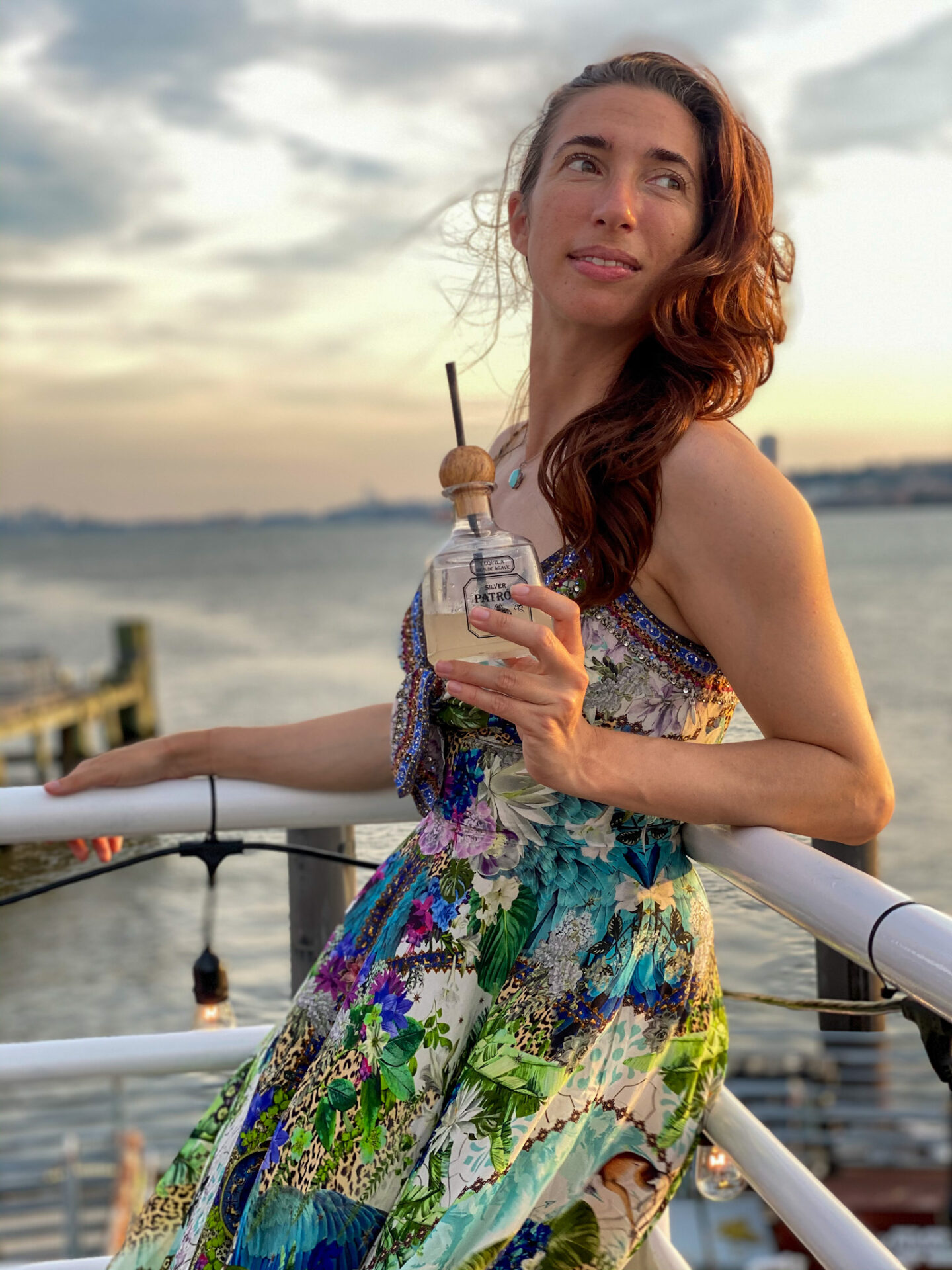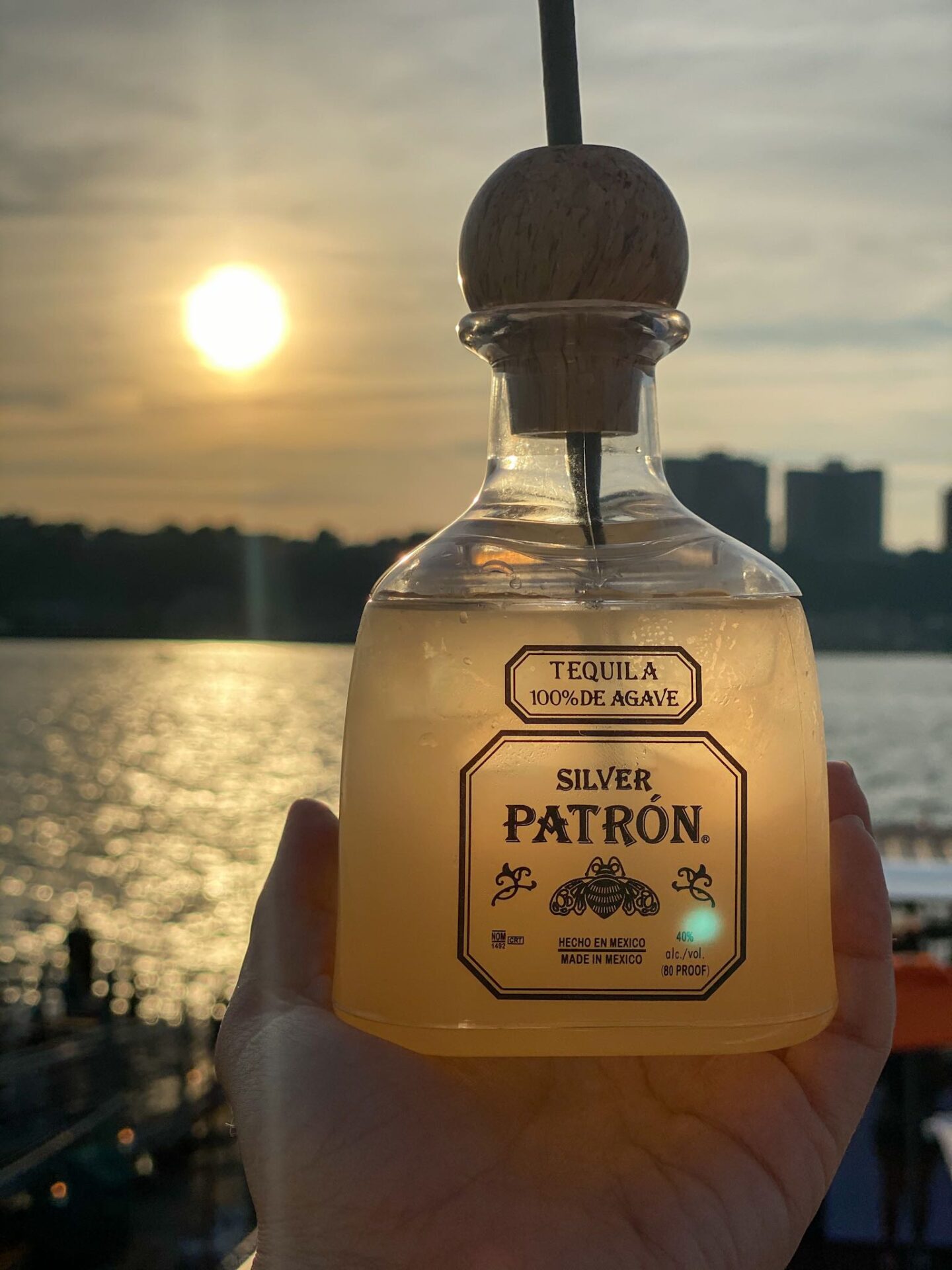 Part of me wants to keep the Baylander a New York City secret, because we love it so much and want to keep it to ourselves. However, it felt my sacred duty to share this magnificent find with the world. I want this bar to around for years to come! It is the perfect accompaniment to an afternoon in Harlem, or a stroll along the Hudson River.
My friends and I have collectively decided that you should order the Port Side Paloma as your first drink onboard.  In addition to just being a great cocktail, it is served in a really cute container that is perfect for your Instagram feeds.  (The whole ship is one of the most instagram-able places in NYC.).   We love all the food, and recommend the fried fish tacos as a favorite dish. No matter what you order, you will have a blast! 
If you visit, tell Brooke at the bar that I sent you and TIP GENEROUSLY!!!:)