Deciding what to pack for NYC can be stressful, so I'm sharing my personal packing guide.
What you pack for New York will depend on when you visit. As such, this packing guide is divided by season. Please take photos of your favorite outfits on your trip and share them with me! I love seeing my friends' individual styles!
Summer (June 1-October 1)
New York City summers can get extremely hot. I'm a born and bred Floridian, and am still telling you that New York City heat is it's own special beast. As such, you must dress accordingly.
Sunscreen
You'll be spending time outside, and shade can be hard to find, so you will want to make sure you are protected!  
Brimmed Hat & Sunglasses
Keeps the sun off your face and also can look cute and fashionable for both men and women.
Comfortable Clothes
Shorts & a tank-top or loose fitting t-shirt, jean skirts, long skirts, maxi dresses, rompers. 
Layers
Keep a light sweater, scarf, or shawl for air conditioned areas, or to cover your shoulders & protect you from the sun.  
Footwear
You're going to be walking, probably a lot more than you walk at home.  Not only will you most likely far surpass your 10,000 FitBit steps, you'll be walking on uneven cobblestone sidewalks, dodging crowds, and walking up and down hills.  So you can definitely leave those espadrilles in the hotel room. You will want to wear something extremely comfortable – sneakers, sandals, crocs, etc. If you don't already have a favorite comfy shoe, The Walking Company has tons of comfy and fashionable choices.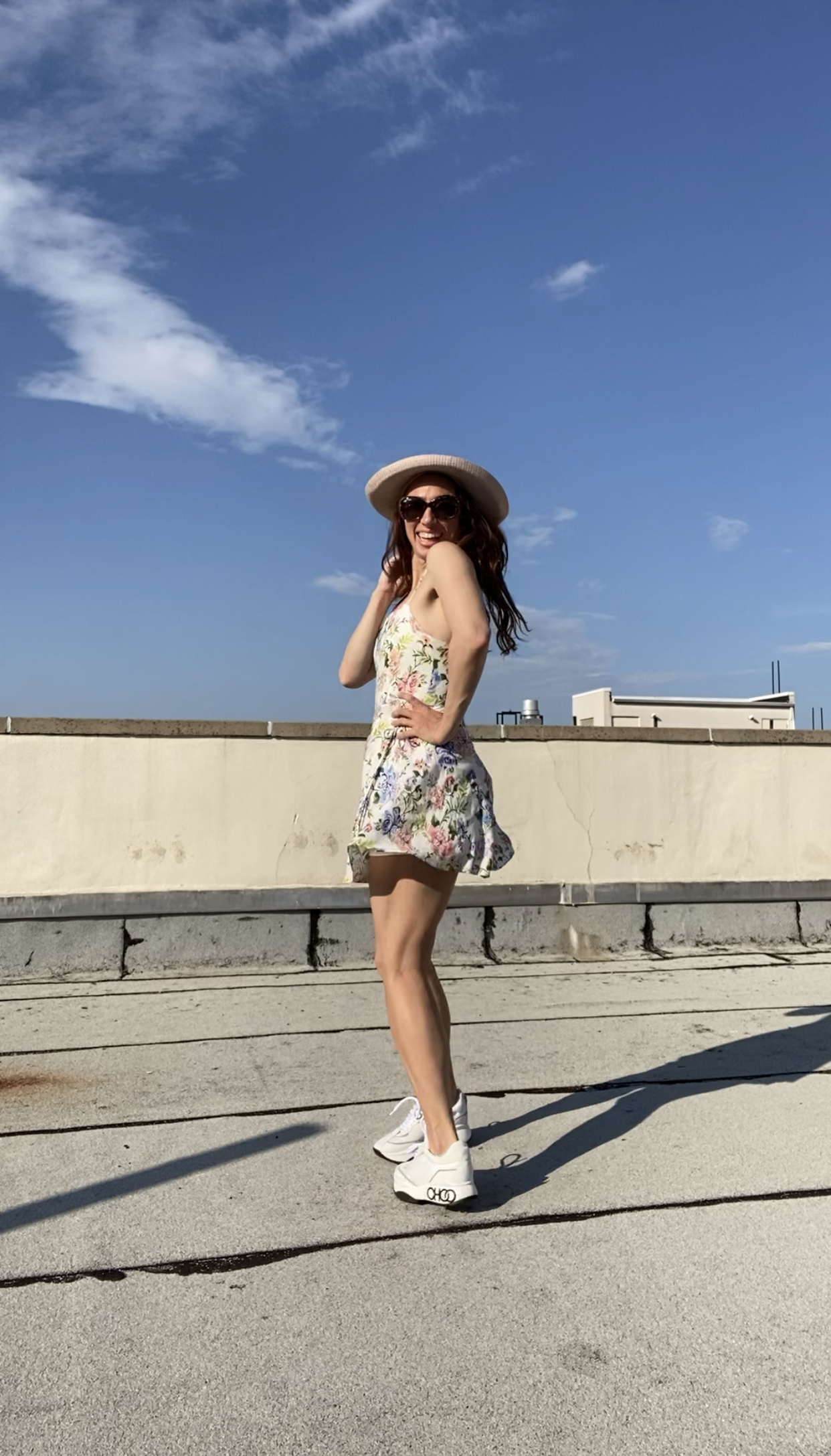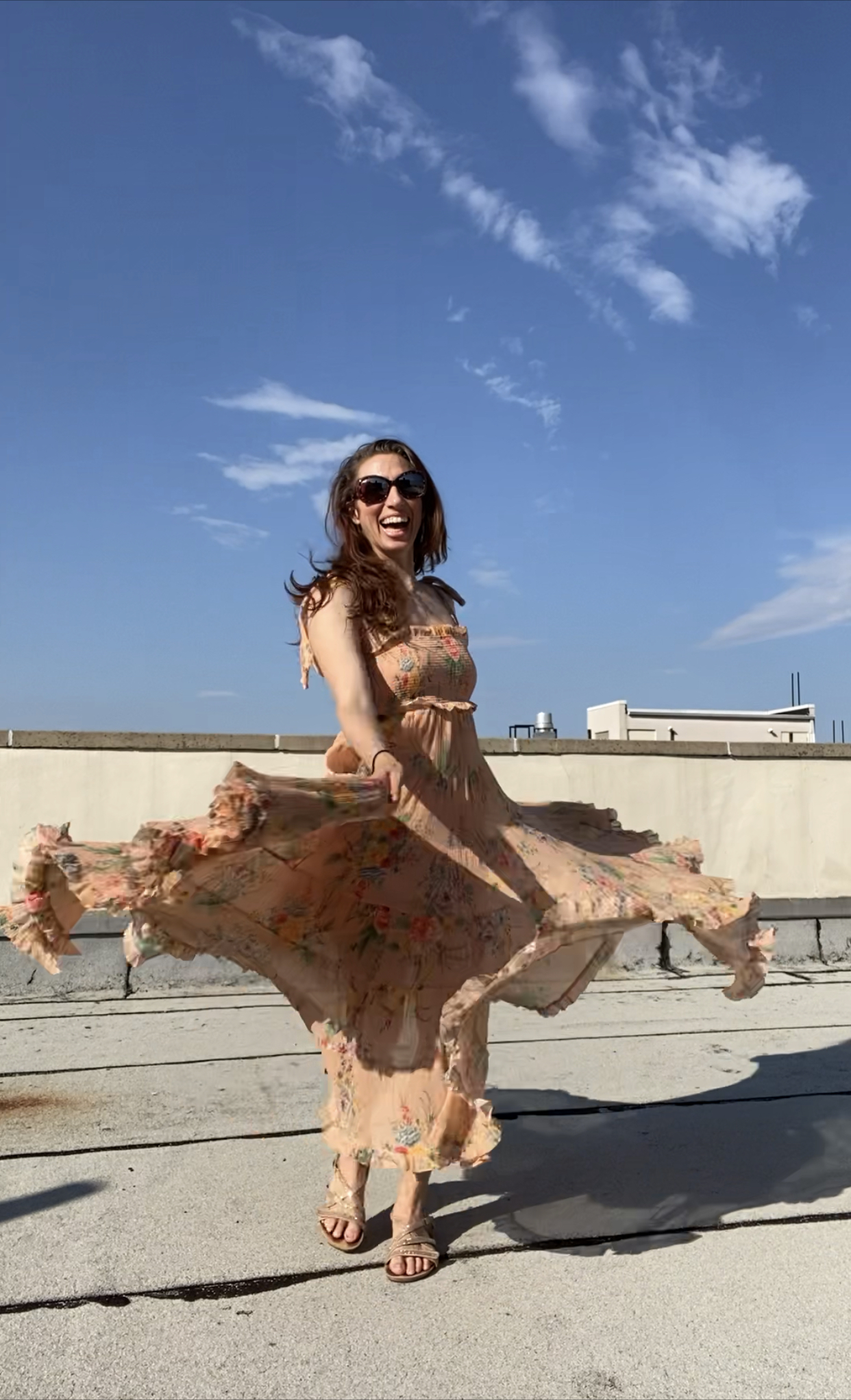 Fall (October 1-December 1)
For fall and spring in New York, the temperatures fluctuate immensely. One day it can be 72 and the next day it can be 32. Or during the day it might be 80 and then drop to 50 at night. So layering is the key here.
Comfortable Clothes
Jeans, leggings, pants, sweaters, T-shirts, dresses with tights.
Layers
leather jackets, pea coats, jean jackets, hoodies, fleece jackets, etc. But be warned, the closer to December, the colder the temperature. Your hoodie might be fine for early October, but if you're visiting for a Thanksgiving tour, I strongly encourage you to bring a heavier jacket or coat just in case.  
Accesories
Scarves, hats, knit headbands, gloves.
Footwear
As mentioned in the summer guide, you'll be walking a LOT more than you do at home, and walking through crowds and on uneven ground and up and down hills. So, I don't care how cute your stiletto booties are, if they hurt even a little, leave them in the hotel room. My personal favorite shoe for this weather is a flat soled biker boot. They are cute, good for NYC walking, and will also stay dry if the weather decides to give you a lovely 'wintry mix.'  Sneakers can get soggy, and no one likes being stuck on a tour with cold, wet feet, so if the weather report says there is a chance of rain, go with something that is closer to a rain-boot.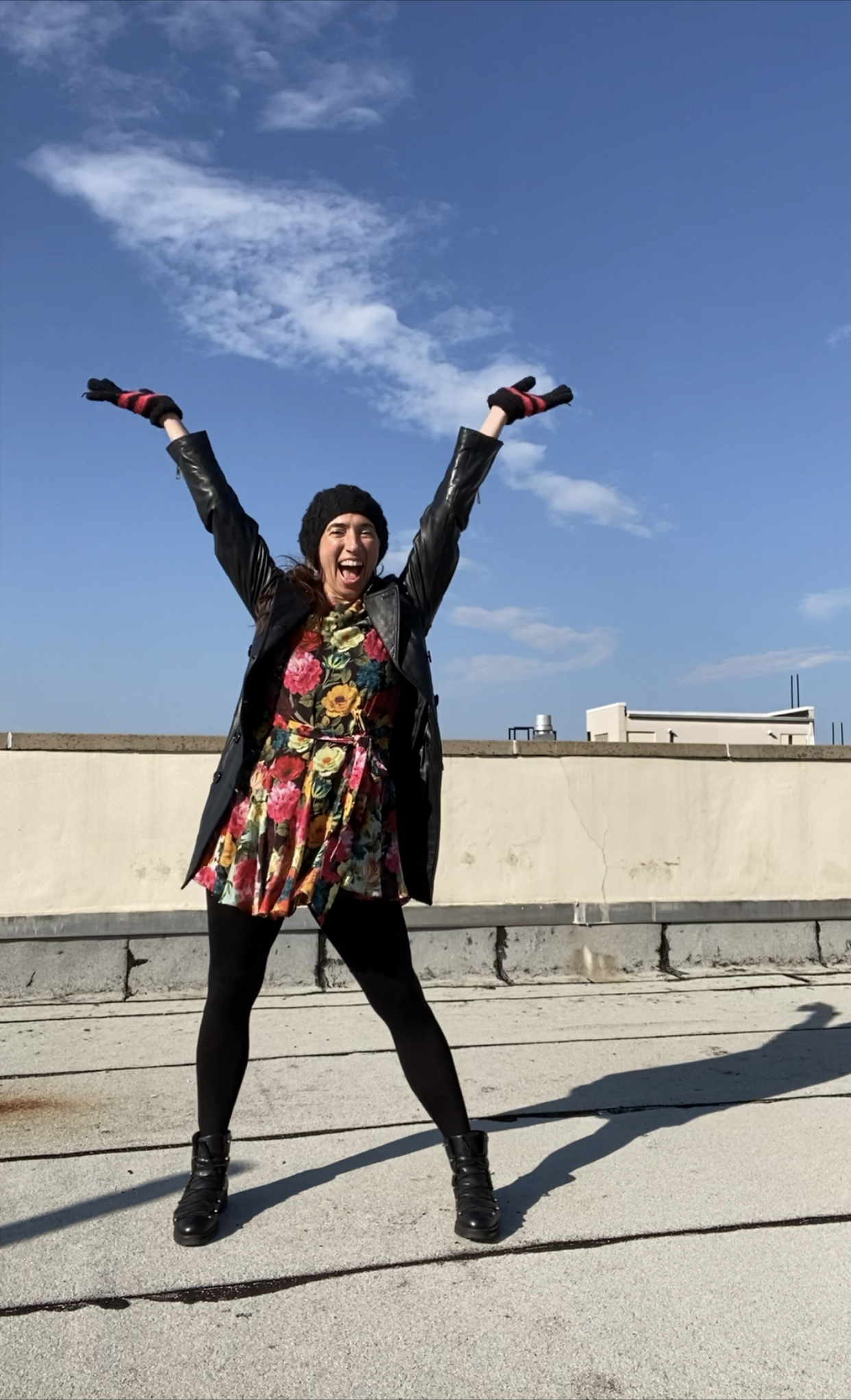 Winter (December 1-April 1)
New York City cold is a special cold. Not only is the temperature freezing, but the winds are strong and cold. Think Elsa from Frozen on a bad day! And it will snow. Then warm up slightly and the snow will melt, then refreeze as a sheet of ice, then more snow will cover the ice, hiding it so it creates a special trap waiting to make you slip! And the intersections, where lots of people walk, will just have puddles of melted snow waiting to make your feet soggy. New York City is still a beautiful and vibrant and alive place to visit in the winter, but you must be dressed right to enjoy it!
Coat
Wear the coat that makes you look the most like a marshmallow. Yes, you may look like the abominable snowman, but the smiles of a person who is warm and actually able to enjoy the city will trump any photo of you being miserable as you walk through Central Park in a blizzard in only a hoodie and leggings. 
Layer
I usually wear a turtleneck and warm zip up sweater under my giant puffer coat. I also wear pants with fleece tights or long underwear underneath them.  On the super cold days (usually in February) I will double up with two pairs of fleece tights under my jeans.
Accesories
Scarves can make a huge difference. I like big ones that I can wrap round my face and keep my nose warm. And gloves and hats are a must.  They actually started selling super cute fleece lined knitted pom pom hats on the streets of New York for under $20. They are perfect for New York City touring.  
Footwear
For footwear, I wear FLAT SOLED, shearling lined boots. This is the time to bust out your Uggs or similar shoe.  A lot of girls will put leg warmers on OVER their boots for extra warmth. I did capitalize 'flat soles.'  Remember what I said earlier about the snow covered ice traps?  I am not kidding about those.  Same with the freezing puddles at intersections.  You are going to be walking over and through snow banks. You do not want to be doing that in heels.  Rain boots yes. Biker boots, yes. Shearling lined Uggs that have been coated in a water resistant spray – yes.  Heels – NO! (Unless of course you have super human walking abilities.) Heels are great if you are Uber-ing to a Broadway show, but if you are taking a New York City walking tour – you want a flat soled, water resistant, warm shoe!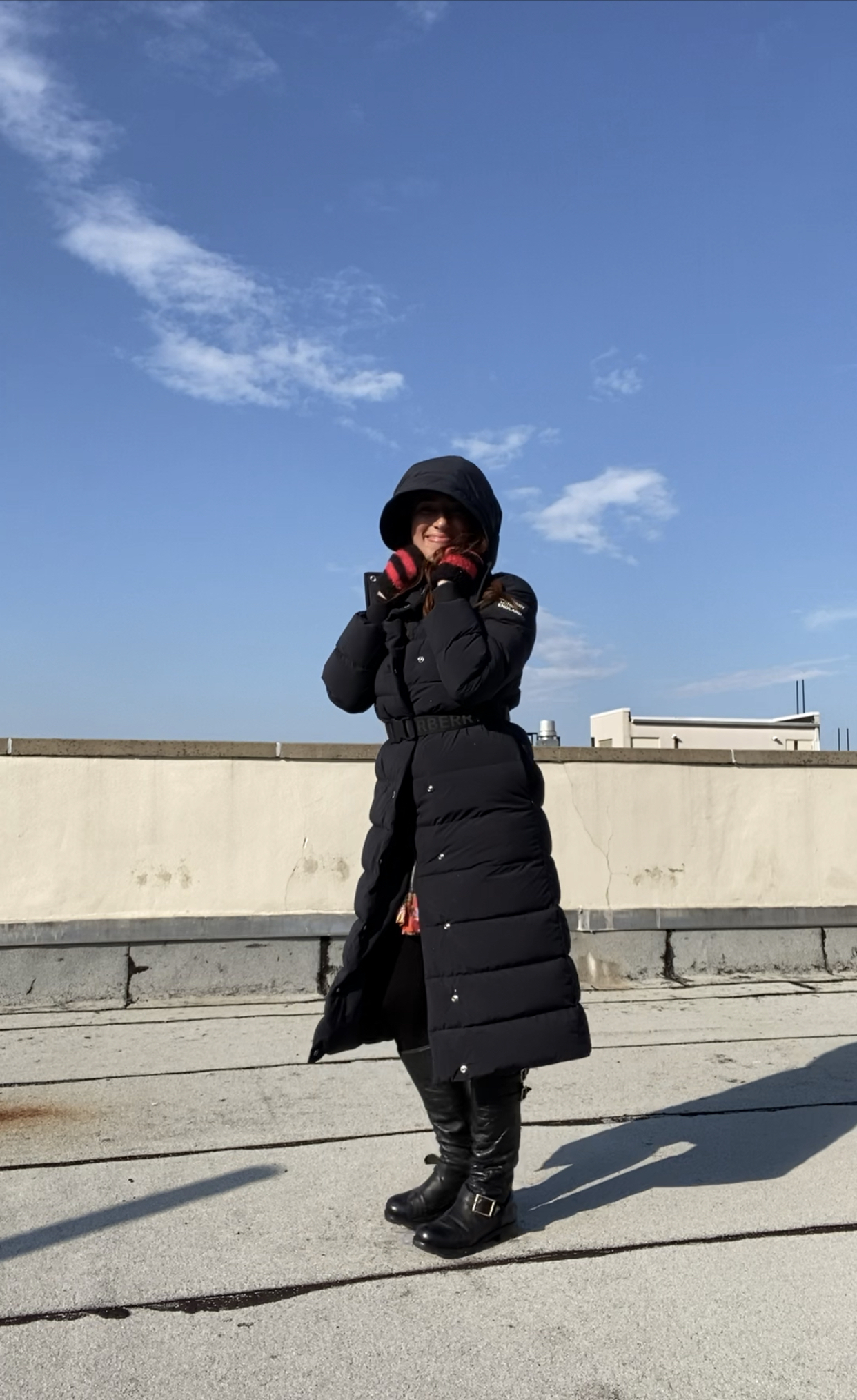 Spring (April 1-June 1)
Spring can very tricky in New York because the temperatures can fluctuate so extremely in just a few hours. This past April I gave a tour where it was 80 degrees in the afternoon, but by 6pm the temperature had dropped to 40 degrees! Also, as temperatures warm, all of the snow and ice that has been accumulating throughout the winter started to melt, leaving the ground wet and slushy and often full of puddles, so you will want to be prepared.
Layers
Jeans, leggings, tights, a tank top, light sweater, scarf, and jacket are my must have items. I may have to carry the jacket around in the warmer weather, but when night falls and everyone else is too freezing to enjoy the city, I am extremely happy I did.  Even if the weather forecast says warm weather is ahead, still pack something heavier because the weather can change drastically on a matter of minutes!
Footwear
Similar to fall, I'm all about the flat biker boots. Or your favorite pair of sneakers are always good option as well, and no one will blame you if you still are sporting your Uggs. It can also be very rainy, so rain boots are a good idea. Again, this cannot be stressed enough, foot comfort is key to all New York City touring!  You will most likely be walking A LOT more than you do at home, and pushing your way through crowds on uneven sidewalks and cobble stones.  You really want to put comfort over fashion if you're taking a New York City tour – but fortunately Adidas look great with almost everything and are very 'in,' so you can definitely still look social media worthy and be comfortable! 
Accesories
It's always good to have a light scarf, hat, and gloves in your bag.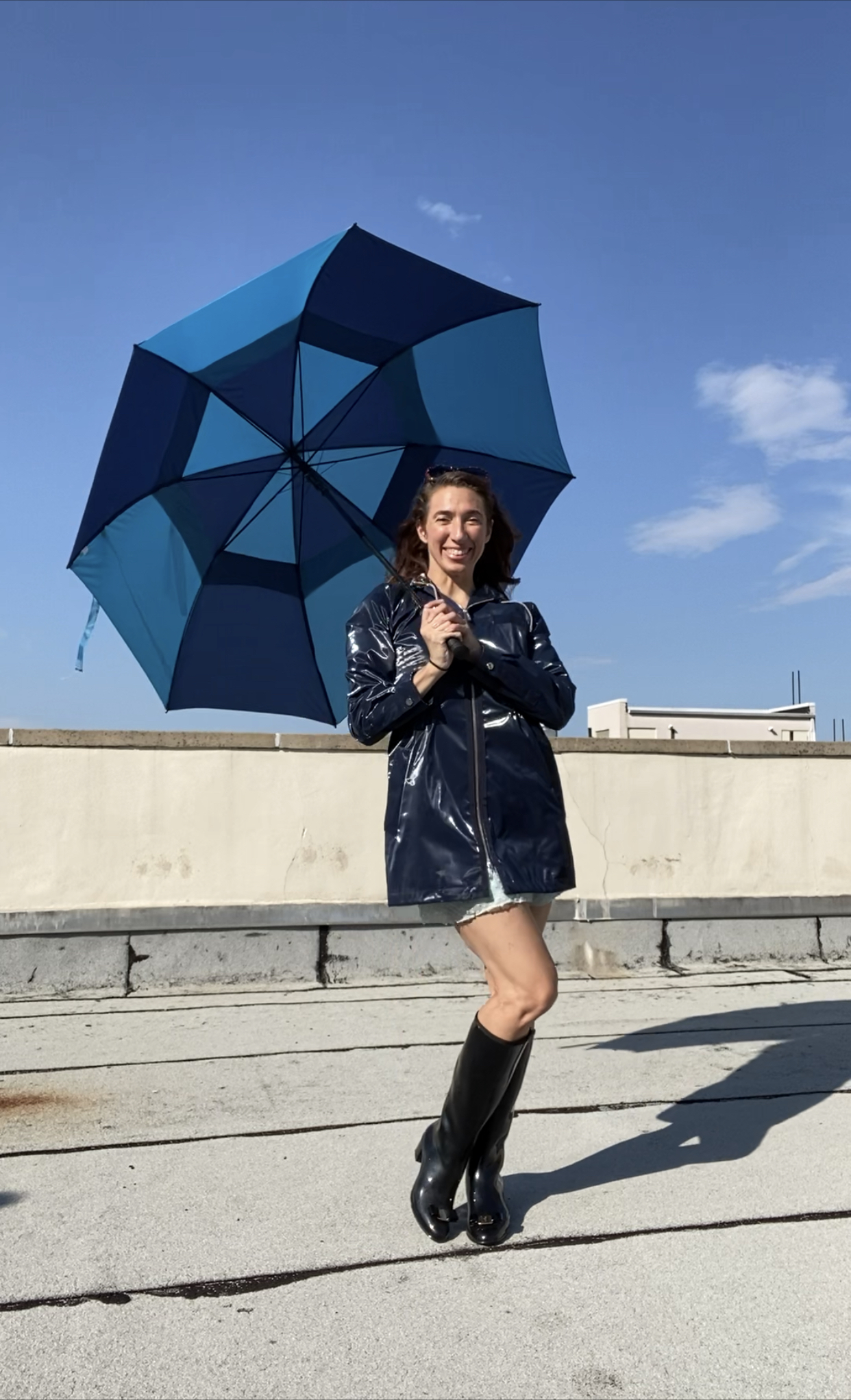 Conclusion
The most "New York" tip that anyone can give you is to make sure you check the weather before you pack. NYC weather is a fickle mistress, so you want to be prepared. Also, in case I haven't instilled its importance earlier, wear the most comfortable shoes you can find. Your feet will thank you later! Also, New York City has had tons of awesome shops, so if you forget something, you can always go shopping! In addition to feeling fashionable, you'll have a true unique New York souvenir.
My Favorite Shoes for the City
Jimmy Choo Biker Boot
These Jimmy Choo Biker Boots are expensive, but they are worth the investment if you are planning to be in NYC. They are comfortable enough to allow me to give 13 hours of walking tours, warm enough that my toes don't fall fall off, and pretty darn water resistant! They also come in a huge variety of styles. Pro Tip: I like to shop for these in the summer when they are on sale!
Brooks Sneakers
When it comes to comfort, Brooks take the cake! I often go sock-free in the summer and these feel like pillows on my feet.
Abeo Sandals
Abeo is a wonderful brand if you want super soft and stylish sandals. I have several pairs covered in sparkles. If you're deciding what to pack for NYC, these are fabulous for walking around all day, then going to a nice dinner or the theatre at night. I've worn them all over New York, Florida, Paris, Malaysia, and Morocco!