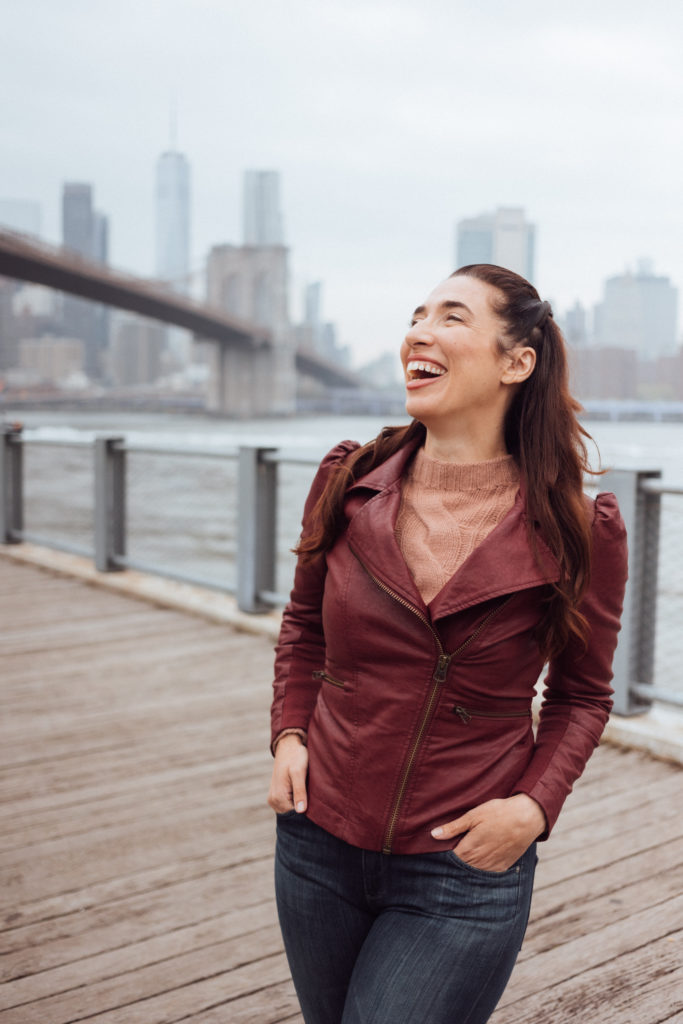 Hi! I'm Megan!
A licensed New York City tour guide and proud member of the Guides Association of NYC.
The goal with the website, and my YouTube channel, and every tour I give, is to help people have their very best New York City experience.
I'm a firm believer that everyone can find magic in New York City. Every single time you see the Empire State Building is an opportunity to fall in love with New York all over again!
Ten years ago, I stumbled upon tour guiding. It was the perfect day job for supporting my acting career, allowing me the flexibility needed to attend auditions, and, bonus, utilizing my BA in history from the University of Michigan.
Tour guiding gave me the opportunity to meet people from all over the world, and see New York City through their eyes. This decade of experience taught me what visitors to the Big Apple find exciting, scary, confusing, frustrating, and memorable. It taught me how to effectively communicate everything from the logistics of travel, to necessary safety measures, to what many perceive to be "dry and boring" history in fun and exciting ways!
I've given tours to seniors, elementary school students, celebrities, sports teams, politicians, corporate groups, fashion designers, welders, asphalt specialists, Croatian pharmacists, Russian theatre students, and, the toughest critics of all, locals who have lived in NYC their entire lives. I've worked on boats, buses, and even as a guide at One World Observatory, 1245 feet up in the sky!
Originally from Florida, I understand how confusing New York City can be at first. For example, the very first time I ever saw snow, I was wearing Birkenstock sandals! I went running into a snowbank and learned my first lesson about snow…it's cold! Snow was going to require something warmer than even the warmest Florida hoodie in my closet!
The first year I lived in New York City, I don't think I ate a single slice of New York City pizza, nor did I even know what true NYC pizza was. Now that I understand how delicious New York City pizza is, I want to share it with you and everyone else! If I can make your visit to NYC a little bit easier, whether you are moving here or just stopping by for a few hours, I'll have done my job.
Please enjoy the site! You'll find audio tours, itineraries, blog entries, and videos, all created specifically to help you get your very best NYC experience.
Thank you again for stopping by! Make sure you sign up for my mailing list so you never miss a New York minute!
Best wishes,
Megan
PS: Yes, I'm also an actress! If you want to know more about that, visit www.therealmeganmarod.com